No Comments
DuClaw Brewing Co. | The PastryArchy Unicorn Farts After Dark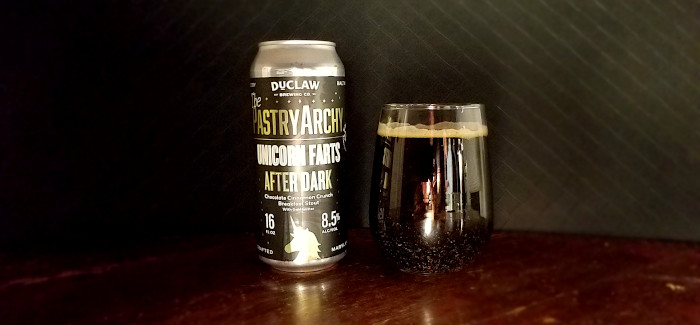 DuClaw Brewing Co.'s The PastryArchy Unicorn Farts After Dark Chocolate Cinnamon Crunch Breakfast Pastry Stout (phew!) is everything it sounds like and more.
"The Unicorn Farts name first came into play in our Sour Me series," said Rachel Bradley, DuClaw's marketing manager. "Sour Me Unicorn Farts is a collaboration with Diablo Doughnuts and the beer's recipe is inspired by their doughnut named Unicorn Farts that uses fruity pebbles."
Due to the height of popularity the Unicorn Farts Sour Beer achieved, DuClaw decided to brew a stout version for its The PastryArchy series line. After brewing several pilot batches, they landed on a winner.
"We knew we wanted to make a dark version of the current Unicorn Farts, so we knew it was important to repeat certain elements like the glitter and cereal additions," Bradley said.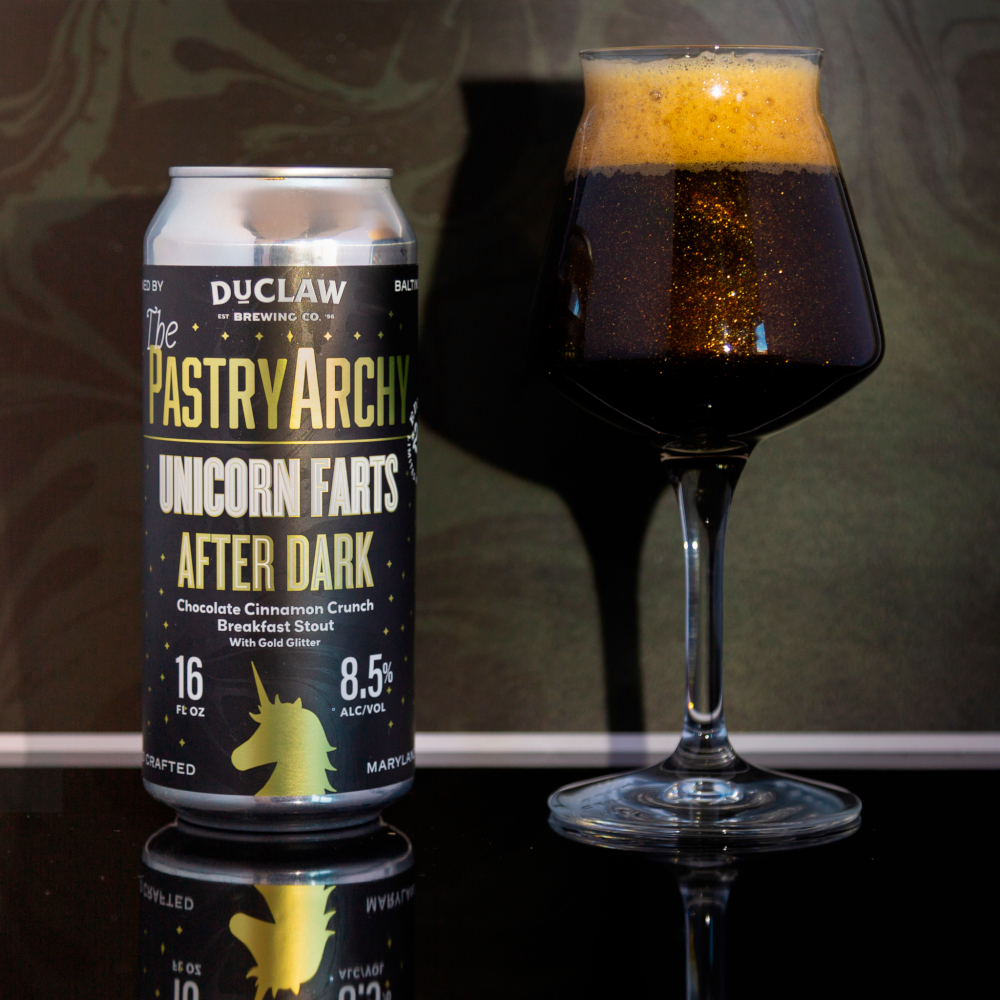 Going for Gold
For Unicorn Farts, fruity cereal is replaced by chocolate cinnamon cereal and gold glitter takes the place of Sour Me Unicorn Farts' pink and silver glitter.
At a hefty 8.5% ABV, this Imperial Stout should be savored like any dessert, slowly and with moderation. Sweet but not cloying, mildly bitter at 39.6 IBU and intensely dark with swirls of gold glitter, Unicorn Farts After Dark is a feast for the senses. The flavors and aroma of french toast, milk chocolate and cinnamon collide with a complex amalgam of roasted malts, all accompanied by a silky mouthfeel.
The ingredients used to achieve this delightful dark magic include Pilsner, dark chocolate, biscuit, malted oats, raw wheat, CaraWheat and Midnight Wheat grains, Chinook hops and cacao powder, cacao nibs, cinnamon powder, gold glitter and lactose for adjunct flavors.
So, get your unicorn on and treat yourself to some tasty farts after dark!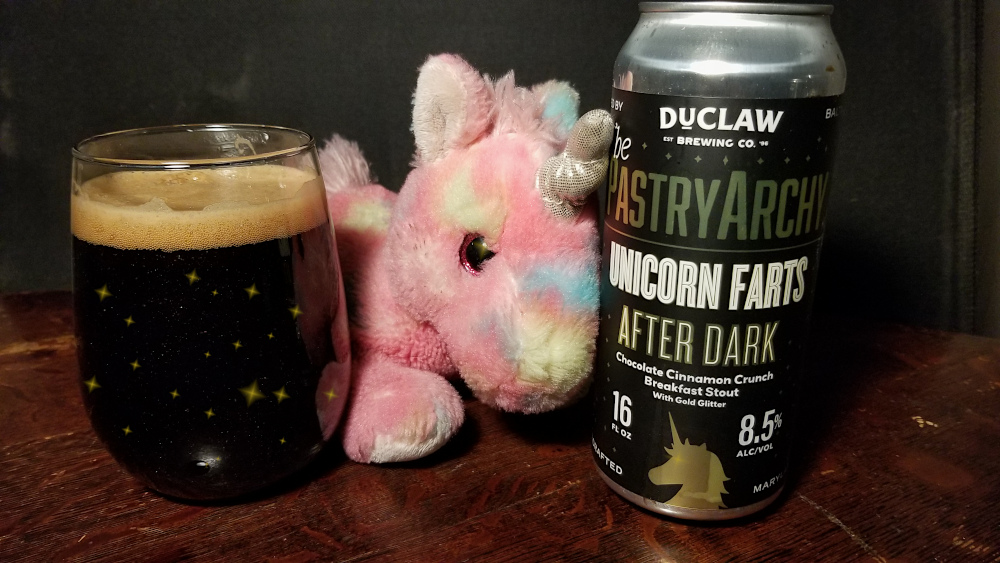 ---