No Comments
BlackStack Brewing | Local 755 IPA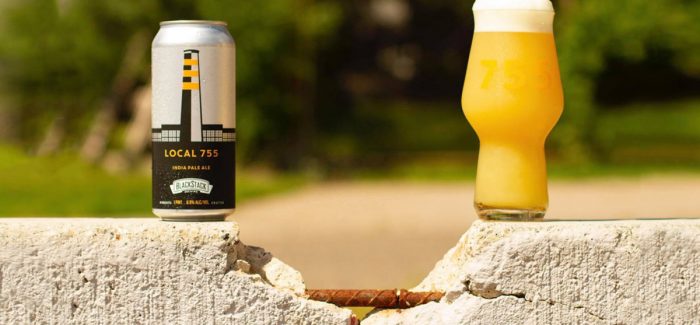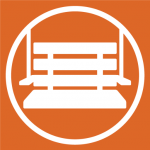 In the Minnesota beer scene, it typically does not take long to find a really good Hazy IPA. With numerous breweries in the Twin Cities serving up solid Hazy styles year-round, there are plenty to try at any given time.
Leading the pack, and consistently setting the standard is BlackStack Brewing, located in St. Paul on the east bank of the Mississippi. In 2017, Scott Johnson and his family opened BlackStack, and began brewing and serving beer out of their taproom in the historic American Canning factory. Originally built in 1889, the factory has now been retrofitted with a full-size production brewery, a taproom full of lush tropical plants, retro couches right out of your grandparents' living room and of course, a tall smokestack standing tall right outside the brewery. Seems fitting that after all these years, cans are still a central part of how the building is being used!
View this post on Instagram

For the last 5+ years since opening, Blackstack has quickly become a favorite among the Minnesota beer community, thanks to their ability to brew really well-made Hazy IPAs. Each week they release anywhere from four to six new beers of all styles, but the emphasis is on hop-forward varieties. The consistent quality has granted them a strong local fanbase that continues to grow, as well as attention from beer drinkers across the country.
With all of this rapid growth, one beer truly started it – the first domino, the catalyst. Enter "Local 755", BlackStack's one and only (yes, it is the only one), flagship beer. 
The name "Local 755" is a nod to their roots. It refers to their address, 755 Prior Ave N, in addition to the hard-working union members that used to work at the factory back in the day. The label is simple, and straightforward, with a depiction of the front of the building, and the iconic smokestack, front, and center. The description on the back of the can reads:
"Our foggy favorite. Our all-time ale, if you will. Hefty portions of Amarillo, Azacca & a Gwop of Citra spread out over two dry hop additions. It tastes like home. Citrusy & juicy with a soft hazy glow like 70's home movies. Come join the family. Pour up."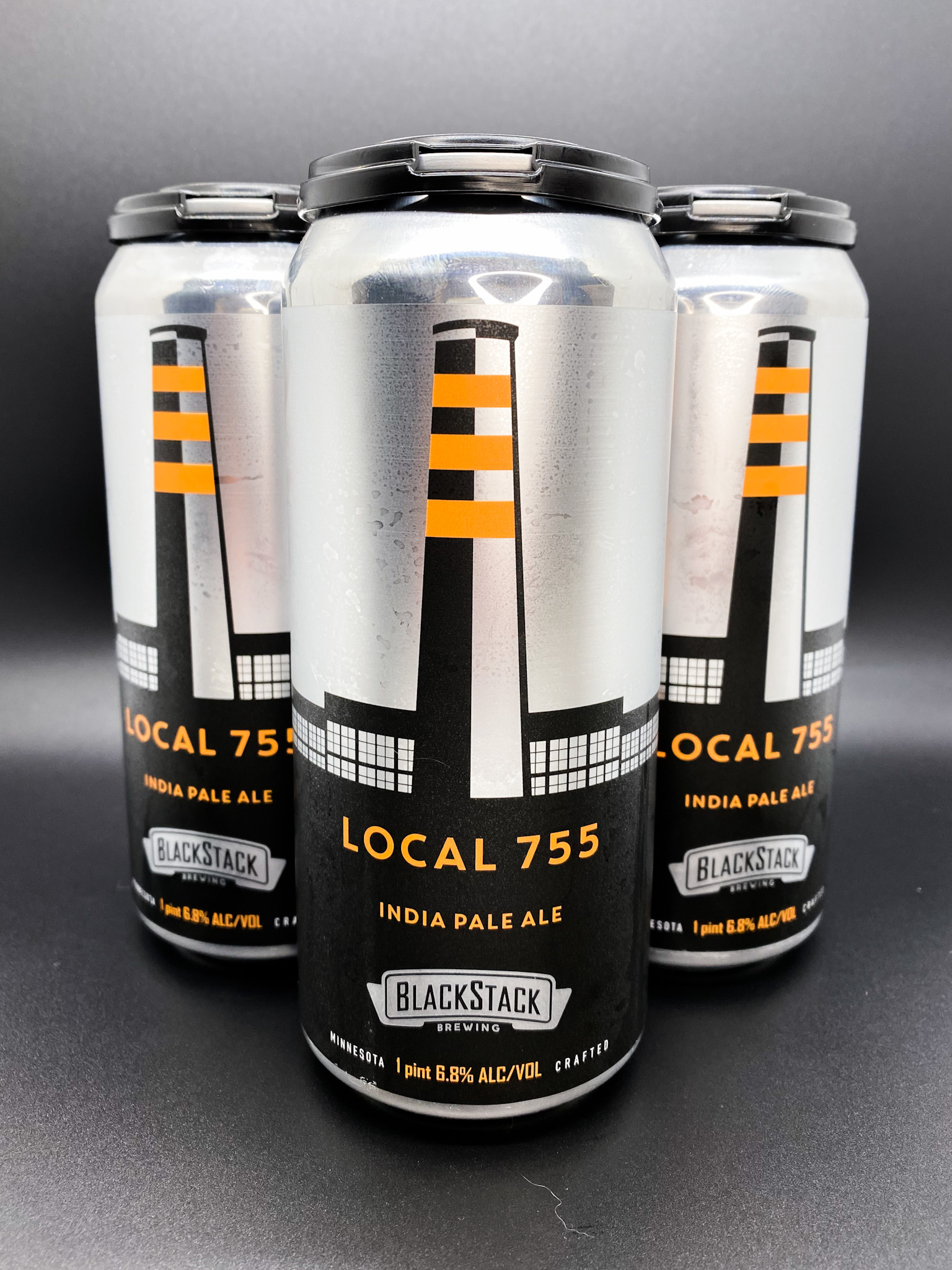 The beer itself proves that the brewers at BlackStack are masters of their craft, and continue to raise the bar. When poured, the color is an opaque, pale yellow color, with a dense, bright white head. The smell is bright and citrusy – mostly grapefruit and sweet orange. At the first sip, the crisp, fresh, hop flavor that the brewery is known for is right up front. After that, there is a strong, juicy, tropical flavor, that finishes dry. The dry bitterness tastes very similar to a bitter, tart grapefruit, and there is slight malt sweetness to balance it out. The hop character and body give it a smooth, soft, pillowy feel that you would get from a good Hazy IPA. With an ABV of 6.8%, it sits right in the middle – not too strong, but you will still feel it a bit.
Local 755 checks all of the boxes. It's not too sweet, and finishes dry, making it an extremely balanced, refreshing IPA. At just under 7%, it won't leave you feeling too heavy (or dizzy). On top of all of this, it will typically run you anywhere between $12 to $14 for a 4-pack locally, so you are getting a really quality product without breaking the bank.
At the end of the day, BlackStack is a brewery passionate about its community, makes great beer, clearly has fun doing it, and despite all of its success remains humble and true to its craft. The ever-important call to action, "Drink Local" is pretty easy with these guys around. Now the most important question that is yet to be answered – how much is a "gwop"?
Featured image courtesy of BlackstackBrewing.com
---