No Comments
2015 SAVOR Preview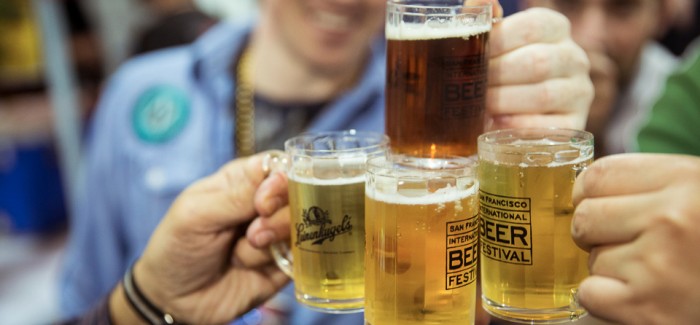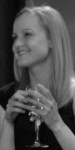 The fancy food-and-beer festival SAVOR returns to DC on Friday and Saturday evening. The menu of beer pairings is overwhelming; crowds at events like this can get feisty, even though SAVOR is better than most beer fests.
Photo Cred: © 2014 Eddie Arrossi
To maximize your time at the event, we asked our experts (and friends) as to their first picks.
Three Weavers Southbounder (Stout) – Paired with Chile- & Coffee-Rubbed Hangar Steak with Confit Potato.
Societe Brewing The Widow (Belgian-Style Ale) – Paired with Molasses- & Coffee-Rubbed Pork Loin with Polenta & Orange Marmalade.
"Why? Rub coffee on things!"
Figueroa Mountain Lizard's Mouth (Imperial IPA) – Paired with Fluke Crudo with Jalapeno & Curry Oil.
"My dessert …."
Funky Buddha Last Snow (Porter) – Paired with German Chocolate Cake.
Cigar City Cuban Espresso – 

Paired with Molasses- & Coffee-Rubbed Pork Loin with Polenta & Orange Marmalade.

4 Hands Madagascar – 

Paired with Foie Gras with Pickled Cherries.

Surly Barrel-Aged Darkness –

Paired with Porcinii Mushroom & Burrata Arancini.
Roll Call's Warren Rojas
Local food and politics writer Warren Rojas shares his top drink and food picks, plus his gameplan for the night:
"Currently on a majorly sour/funky/fruity kick, so I'm psyched to drink my fill of Allagash's Mattina Rossa, Brenner Brewing Co.'s Maiden Opus, Brookyn Brewery's 'K is for Kriek' (also reserving the right to siphon off as much Sorachi Ace as they'll allow me) and Hops & Grain's Volumes of Funk.
"I'm also a sucker for knock-your-socks-off stouts, porters and strong ales — particularly those spiked with coffee and/or bourbon.
"Snack-wise, will have to see what newly minted Brewers Association exec chef Adam Dulye can hash out with the National Building Museum catering crew. The braised rabbit sounds promising, as does the buttermilk-honey fried chicken. Worst case scenario, I'll camp out at the Choptank Oyster spread and suck down as many briny specimens as humanly possible."
Boulevard Brewing Company's The Calling IPA –

Paired with Buttermilk & Honey Fried Chicken, Toasted Flour Biscuit.

Ethereal Brewing Anomaly Saison –

Paired with Goat Gouda with Apple Beignet & Burnt Honey.

The Brewer's Art Choptank'd – 

Paired with Grilled Sea Scallops with Herbed Lemon Vinaigrette.
Boulevard's The Calling w/ Fried Chicken AND Tank 7 w/ Prosciutto. "I love the idea of The Calling pairing w/ Buttermilk and Honey Fried Chicken. This is a southern brewery embracing its southern roots. and Their new release, The Calling is a formidable IPA that will cut perfectly through the grease and fat of the chicken."
Copper Kettle Mexican Chocolate Stout w/ Beef Cheek & Oxtail AND Snowed In w/ Chili and Coffee rubbed Hangar Steak. "It's interesting because the Chili and coffee rubbed hangar steak seems like it could pair well with both beer offerings from Copper Kettle. This little brewery out of Denver has been one of the more underrated breweries in the region and country due to its location on the outskirts of town, but their recent signing w/ Crooked Stave Artisans proves just how impressive their body work has been as of late. Mexican Chocolate Stout is just as good if not better than Westbrook Brewing's Mexican Cake and Snowed In's boozy bourbon barrel aged stout also ranks among the best. For those who arent familiar w/ Copper Kettle be sure to jump on this bandwagon ASAP!"
Country Boy Brewing Barrel Aged Black Gold Porter w/ Roast Pork Shoulder. "These Kentuckians were already making stellar beer to begin with… and then they began aging beer in bourbon barrels. Black Gold is phenomenal in that you get so much more from the bourbon barrels in caramel, chocolate-y flavors that aren't overly bogged down by the roastiness that you'd get from a stout. This is a must try!"
Deschutes Brewing Zarabanda w/ Olive Oil poached albacore, coriander, lemon, and watercress. "Beer and food pairings generally go one of two ways, they are either meant to compliment each other's flavors or starkly contrast them to draw out unique flavors. This pairing is definitely the former. Zarabanda already boasts great lemon verbena  and pink peppercorn, lime and sumac flavors as it was brewed in collaboration with Chef José Andrés so this spiced saison was basically brewed to be paired with great food."
Dogfish Head Raison Brett'a Sour w/ Venison Sausage. "If there's a brewery who I'd consider most synonymous with food and beer crossovers it'd be Dogfish Head. Exhibit A- their Choc Lobster, brewed with actual lobsters, powdered chocolate and basil tea. Trying their Brett'a Sour w/ venison sausage is a no-brainer… get there early this will go fast!"
Ethereal Brewing's Anomaly Saison w/ Goat Gouda with Apple Beignet & Burnt Honey "Should be such a great light refreshing pairing. I really enjoyed what these newcomers out of Kentucky are brewing when I stopped by in December and their Saison was definitely one of the reasons why. Definitely give their second offering, the Lambda Oatmeal Stout a try as well, Katie recently featured it on the site and it's also a fantastic offering!"
Fate Brewing Moirai Coffee IPA w/ molasses and coffee rubbed pork loin w/ polenta and orange. "Admittedly a coffee IPA may sound bizarre but it definitely works. We've had it, it's fantastic and it'll be interesting to try this pairing along w/ Copper Kettle's coffee rubbed hangar steak pairing to see how both compare."
Figueroa Mountain's Zero to Sexy Golden Blonde paired w/ Popcorn Grits and Shishito Peppers. "If the popcorn grits are anything like Daniel Patterson's popcorn grits from Mind of a Chef (perhaps they are Daniel Patterson's popcorn grits) then this will be a must try. Pair it w/ perennial GABF powerhouse Fig Mountain and the newest food craze darling, shishito peppers and this is a foodie's dream come true."
Fremont Brewing Coffee Cinnamon Bourbon Abominable paired also w/ popcorn Grits and Shishito Peppers. "See explanation above, but add in this amazing boozy bourbon barrel aged beer from Fremont. Also, this BBomb w/ Coffee and Cinnamon is definitely a spinoff of a killer beer that we REALLY want to try!"
Funky Buddha Last Snow Porter paired w/ German Chocolate Cake. "Last Snow Porter is likely the #1 must have beer at this entire event. Last Snow paired with anything sweet, chocolately will be amazing but in this case I really just dont care… GET THIS BEER!"
Strange Craft Beer's Grapefruit IPA w/ Blue Crab, Grapefruit & Avocado on Toast "Will be a knockout. This terrific IPA stand great alone but paired w/ the grapefruit and avocado crab it should meld perfectly together."
Three Weavers Brewing Expatriate IPA w/ Honey & Lime Glazed Salmon, Endive & Sesame "Will be a must try as well! Three Weavers is absolutely killing it in their first year out of LA and we were completely dazzled by that Expatriate IPA during GABF. Hop on this bandwagon ASAP!"
Upland Brewing VinoSynth Red w/ Loin of Venison and Fried Parsnips "If VinoSynth Red is anything close to last year's collaboration of LightSynth and DarkSynth w/ New Belgium then this will be a must have pairing! Upland's sour program has become among the best in the country. Along that same vein we've already had their Dantalion Wild Dark Ale which will also be at SAVOR this year and it's a must try as well."
West Sixth Brewing Lemongrass Wheat w/ Beet-Cured Salmon with Jicama & Orange "Should be spectacular. I love the lemongrass and jicama pairing together along with the citrusy orange flavor which should play really well along side this already spectacular spring seasonal from West Sixth!"
---