No Comments
Event Preview | Hopped Up Hilarity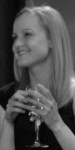 The DC Improv Comedy Club decided it would bring DC Brau into its bar taps to happily fuel the crews and attendees of its late-night shows and support the local brew. Being creative souls, The DC Improv team wanted to have some fun with this effort.
Photo courtesy of The DC Improv.
The Hopped Up Hilarity event on Sept. 16 will not only debut pints of DC Brau (starting with The Corruption, an IPA with a 6.5% ABV), but will also feature drinking stories. Funny drinking stories. From amateurs.
Anyone can contact The Improv ([email protected]) with his or her drinking story — the team will pick five individuals to perform that night. Each contestant will have seven minutes to perform his or her drinking story of lore and the winner will get a prize package (and eternal glory, The Improv emphasizes).
These five will also share the stage with Rob Cantrell, a DC native and frequent guest at the venue.
"We asked the DC Brau guys what kind of comedy they like best, and Rob is right up their alley," Chris White, director of creative marketing at The DC Improv. "Since he's also a product of Washington, asking him to perform was a no-brainer."
Tickets can be purchased at The DC Improv site for $15.
---