No Comments
5 Rabbit Cerveceria | CaCao Imperial Stout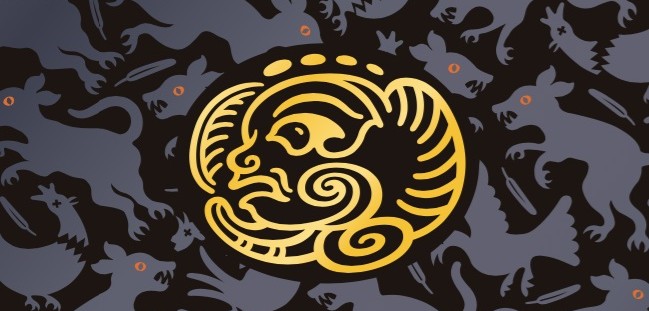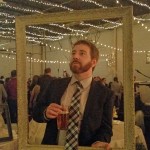 ABV: 10.7% | IBU: 22
There are those days that just become overwhelming at a certain point. Where it seems that the daily grind keeps testing your boundaries with an escalating level of small crimes against your sanity. Well, I'd recommend negotiating a safe word with your life. Bad morning meeting that runs through your lunch hour, then an urgent issue crops up that takes up your entire afternoon and you finally get to your desk to start your day at 4pm, then work late only to come home to a jury duty summons and a letter that says your student loan interest rates are increasing, and then remember you still have to do your taxes and walk in your room to find your dog peed on your bed and then while doing the dishes, you realize the garbage disposal is brok-CACAO! Cacao cacao cacao!
Portlandia has it right. When life goes a little too far, put a stop to its antics by pouring yourself a CaCao from 5 Rabbit Cerveceria.
5 Rabbit is located near Midway airport in the suburb of Bedford Park. It is a Latin inspired brewery (the first in the US), using ingredients and inspiration from Latin America. As I've written before, Andrés Araya heads the brewery and has an intensely creative team, pumping out some of the most interesting beers in Chicago. They have a few different categories of beer they produce, of which my favorite is Las Chingonas; the bad ass beers. The beers in this category are complex and interesting, always with a story behind the beer. They're perfect for contemplation and discussion, with unique ingredients skewing the traditional beer styles.
CaCao sticks out, though, even amongst their other bad ass beers. It could give any "whale" a run for its money, reminding me a lot of Perennial's Abraxas. It touches on ancient Aztec chocolate recipes, honoring the "cup of the gods" with their own version of chocolate caliente. The ingredient list sure sounds godly, with Peruvian criollo cacao, chile pasilla, chile japonés, toasted pumpkinseeds, vanilla bean, mamey pit and Mexican cinnamon included.
The ingredients meld together beautifully in this dark as night imperial stout. The thick coffee colored head holds strong aromas of the chocolate and cinnamon with a note of vanilla sweetness. And the ingredient list shines on the first sip, with all the chocolate, cinnamon, vanilla and nuttiness coming through up front and a bite of the chile and lasting cinnamon on the finish. And the beer only gets better as it warms up, so definitely give it some time out of the fridge before sipping.
CaCao pairs well with gazing wistfully out a window or staring at the sky from your porch and realizing your shitty day occurred on a large blue marble floating in the middle of nowhere galaxy. So remember that when your day pushes it just a little too far, call CaCao and partake in multiple Aztec traditions at once; enjoying a chocolate cup of the gods and watching the severed head of your beast of a day rolling out of view.
https://www.instagram.com/p/BCkIPfntY_9/?taken-by=5rabbitbrewery
---