One Comment
Tröegs Independent Brewing | Nimble Giant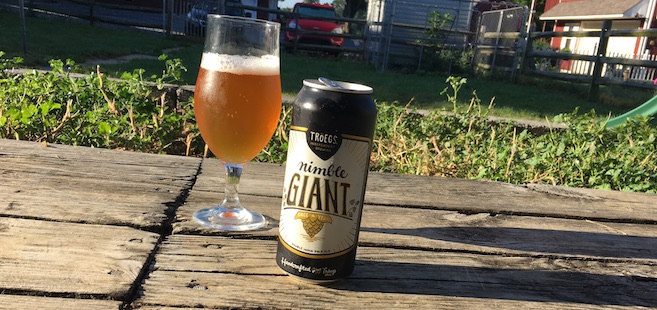 ABV: 9% | IBU: 69
As the first production brewery I ever visited, Tröegs Independent Brewing in Hershey, PA will always hold a special place in my liver and in my heart. When I heard the official release of their new once-a-year double IPA was coming up, I promised myself I would make the trip. Eventually, I decided that lugging three small kids into a busy brewery would be a poor life choice and canceled my plans. Despite my last minute run-in with adulthood, Lady Luck was still on my side. I found a 4-pack of Tröegs Nimble Giant in the beer department of an upscale grocery store the next day.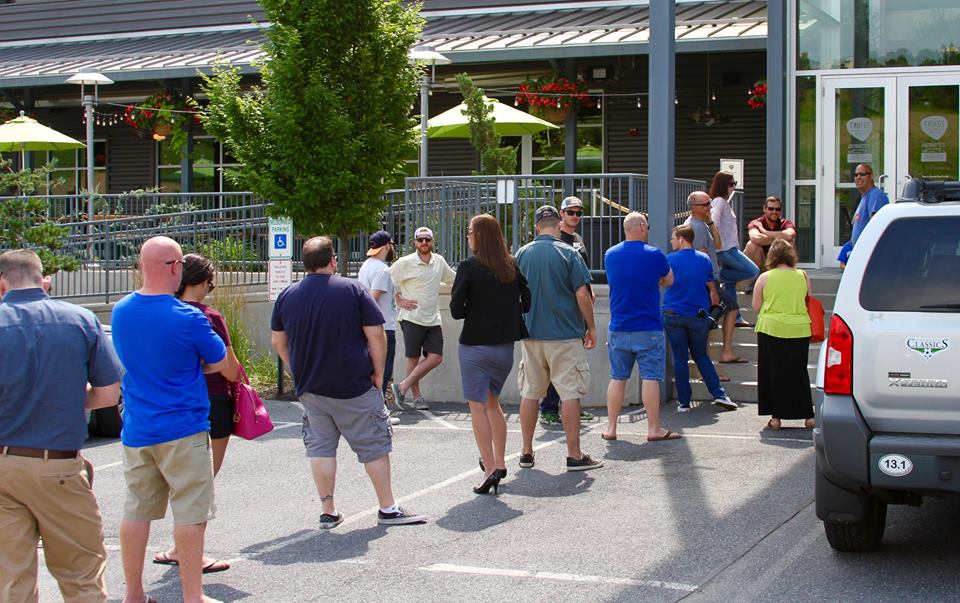 This brew started its life as a small-batch experiment with Mosaic hops in Tröegs' popular Scratch Series. Evolving through seven different Scratch iterations along the way, the beer transitioned from an IPA to a DIPA and, to the delight of brewery visitors, Simcoe hops were added to the recipe. When Azacca hops were thrown into the mix in the seventh and final version, Tröegs' brewers believed they had landed on something special, and Nimble Giant was born.
"Without sway, there can be no balance." Our Double IPA gracefully boasts grapefruit rind, pineapple and honeysuckle notes with a hint of earthy forest floor. Behold the wonder!

-Tröegs Independent Brewing
This DIPA pours clear with an orange color and white head. Immediately upon pouring unmistakable citrus aromas waft out of the glass. My first sip was dominated by grapefruit flavors followed by a moderate piney hop bitterness. As the beer had a chance to warm up a little, tropical fruit flavors started to become more apparent. The mouthfeel is slick and juicy, and it finishes with a light coating of hop resin. This is one tasty brew, which I think would go very well with a savory meal, such as chicken with roasted vegetables.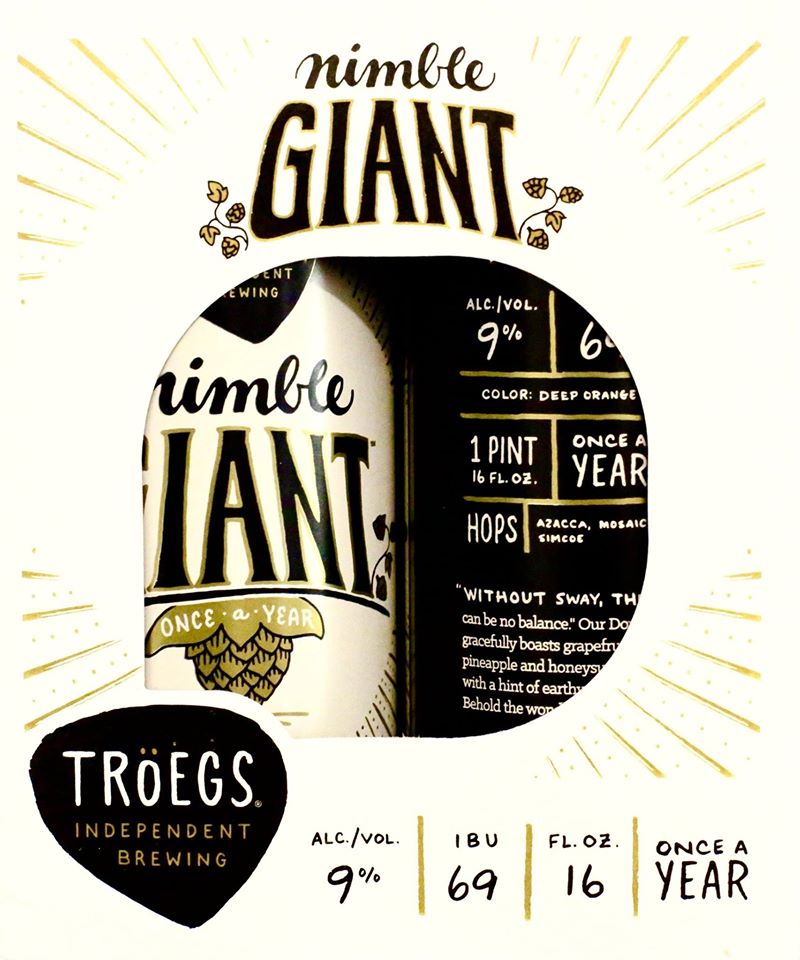 Nimble Giant is available in the ever-popular 16-ounce cans (pounders), but the giant 3L swing-top bottles are the more intriguing option. With its very well-hidden 9% ABV, that's a dangerous amount of beer, so you may want to recruit a few hop-heads to help drink it.
By the time you read this, Nimble Giant may already be gone, but you should definitely snag a few if given the chance. I'd be more than happy to have it as an every-day-drinker, but I think the limited release schedule will help keep this beer exciting and fresh. If you can't find any Nimble Giant this year, I'll try to hold a spot for you in line at the Tröegs brewery on release day 2017. I'm already looking forward to next year's batch!
Search the hashtag #findthegiant on Twitter for the most up-to-date Nimble Giant sightings!
---