No Comments
BrewDog | Paradox Rye Cask-Aged Imperial Stout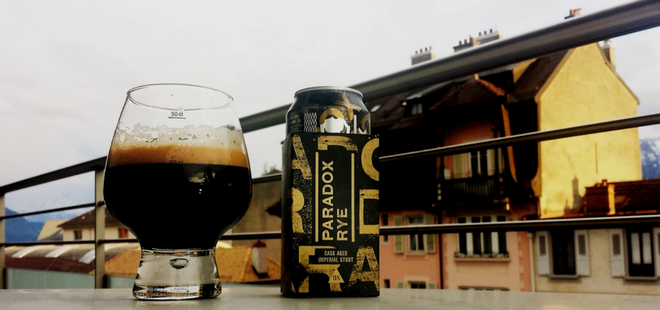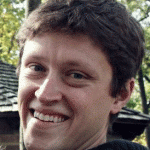 ABV: 15%
It's not every day I see a 12 oz. can of beer sold with its own box. It reminds me of drinking a PBR tall boy out of a brown paper bag on NJ Transit. But, that's Pabst and this is BrewDog Paradox Rye, a 15% ABV cask-aged beast of an imperial stout that, I suppose, gives it the right to be stored in a tiny cardboard container. Coming from the brewers of taxidermied squirrel fame, this could be regarded by many as nothing special, but as per the norm, I am a total sucker for clever beer marketing. Thus, this little box of madness pulled me right in.
Though aged in oak, rye whiskey barrels and ringing in with a double-digit alcohol content, Paradox Rye does not give off nose-hair burning puffs of booze like I've experienced with other barrel aged stouts. After warming to room temperature, I poured it into a big, heavy, snifter-type of glass that seemed appropriate. I was too slow to capture it on film, but glorious cascading showed off the prominent pitch black beer and a thick brown foamy head. Although I was tempted to start eating this beer with a spoon; I took a deep breath and dove in.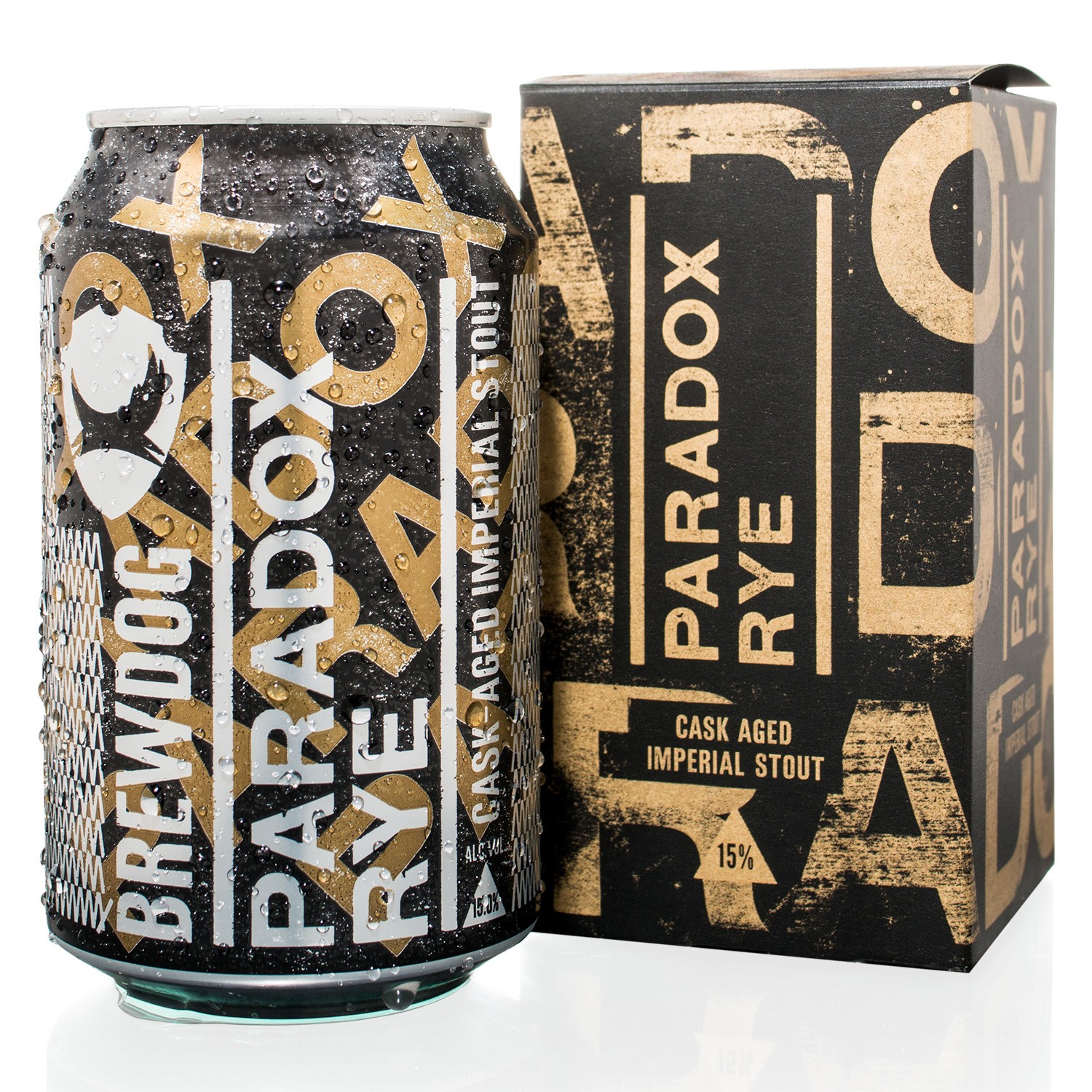 Chocolate aromas give way to robust tobacco and smoke flavor,complimented by a touch of black pepper. Also, compared to most barrel-aged beers, Paradox Rye provides substantially less booziness. Instead, the booziness has a mellow, pleasant background vibe. Instead, the dominant flavor exists with the smoky, tobacco leaf component in a thick, intense fashion. The tobacco-smokiness lingers on the tongue, which provided for me a mild astringency and the type of warming similar to enjoying a dram of whiskey accompanied by a head rush.
If Rasputin – a Hellboy character – and the outlaw Josey Wales got together, this is what they would drink. In fact, the two of them would probably drink two, maybe three, of them, because they are tough guys. Not me though, I'm a relative baby. One can of this heavenly mashup went straight to my noggin.
Follow Niel on Twitter @WaveTrainLLC and Instagram @WaveTrainLLC
---