No Comments
Starr Hill Brewery | Resinate Imperial Red IPA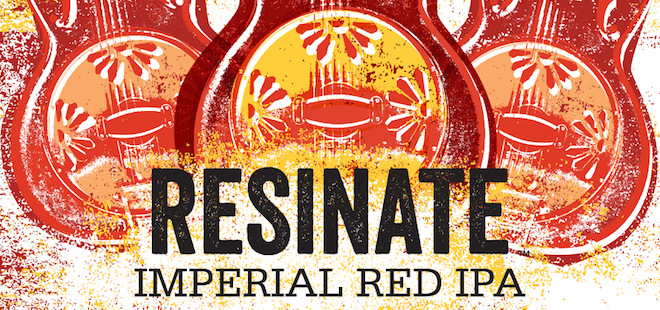 If you have ever had Reviver from Starr Hill Brewery, then you already know that they know their way around a Red IPA. The latest addition to Starr Hill's limited-run All Access Series is like Reviver dialed up to 11. This beer was brewed to be a sort of big brother to Reviver—a role model, if you will. I got my hands on a few bottles of Starr Hill's Resinate, and I have to say that I enjoyed it.

Located in Crozet, Virginia, Starr Hill Brewery is the second oldest craft brewery in Virginia. They have been brewing since 1999, and their beers can be found in eight states in the Southeast and Mid-Atlantic regions. Hearkening back to the early days and the Starr Hill Music Hall, from which they took their name, Starr Hill has been pouring their beer at music festivals since the earliest days of Bonnaroo and FloydFest.
Resinate pours a deep, beautiful red with a fine, slightly off-white head. The grain bill includes Pilsner, Melanoidin, Carafa II and Dark Crystal, the malt most responsible for giving this brew its distinctive color. The malts provide Resinate with a toasty, biscuity character and an almost imperceptible sweetness. Denali, Citra, Simcoe and Chinook hops supply ample notes of citrus and pine. This is a complex beer with lots of big flavors. It requires deliberate, thoughtful sips.
ABV: 7.7% | IBU: 72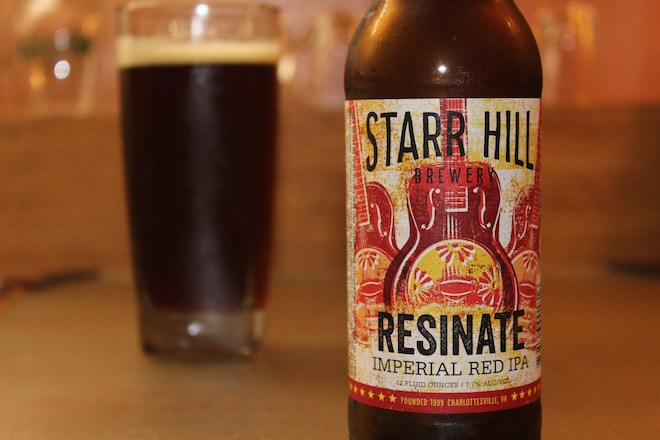 If you are in search for a food pairing, Resinate plays well with both savory and sweet food options. Its resinous and oily hop nature will coat your mouth and assist you through even the spiciest plate of hot wings, while the toasty, bready malts go pretty nicely with caramel desserts. Starr Hill also suggests pairing Resinate with nutty, hard cheeses like Parmigiano or Reggiano.
If you are luck enough to live within Starr Hill's distribution footprint (or you have a beer trading partner who does), pick up a 4-pack of Resinate now. Don't put this off! This limited release might not be there forever, and you won't want to miss out on pouring this toasty, hoppy concoction into your face.
Featured Image courtesy of Starr Hill Brewery
---