No Comments
2SP Brewing Company | The End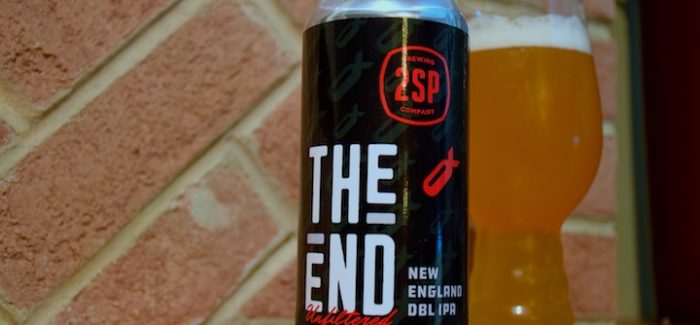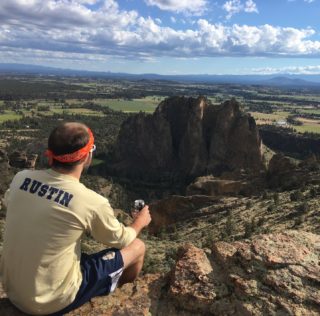 There is a jubilant exuberance that takes over a Delco native when you ask where they hail from. They mention the nickname Delco, short for Delaware County, PA, a region adjacent to the city of Philadelphia, before referring to themselves as a Pennsylvania native. They will fill you in on Wawa, their beloved Iggles (known by most as the Eagles) and what to order at Pica's. But they also are proud of their local breweries—rightfully so! 2SP Brewing Company, located in Aston, PA, has been brewing any and all styles that they please with consistent quality since opening their doors in 2015. 2SP's newly released double dry-hopped DIPA, The End, exemplifies that quality.
There is no shortage of hops in this one! As this beer is hopped and then double dry-hopped with Citra and Mosaic hops at a rate of more than six pounds per barrel, you know both the smell and taste are going to be admirably pungent. The aroma is strong as waves of the slightly hazy, lightly golden liquid goodness splash into the glass. You can pick out a range of scents, most notably fruits like pineapple, mango and tangerine. Floral, spicy and piney fragrances can also be found, enlivening the smell even more.
https://www.instagram.com/p/BjzyPzTBtFk/
The balance between packing a punch in terms of flavor, but still keeping the essences of what makes a beer a beer, is a delicate feat that 2SP accomplishes with The End. It sounds like an oxymoron but this unfiltered DIPA drinks clean. The mouthfeel has a soft smoothness that is satisfyingly noticeable but holds a sturdy body throughout, thanks to the use of oats and wheat. Imbibers are hit with a tropical juiciness upfront that is an irresistible staple in New England-style IPAs. The beer then continues with grassy and mellow earthy notes before it finishes with succulent fruit flavors and ripe bitterness. The combination of these savory tastes remains sturdy after each gulp.
In a sea of options among the fashionable style of New England IPAs, 2SP has a beer that is worthy of a seat at that table. So grab a hoagie, a can of The End and enjoy this DIPA from one of Delco's finest breweries.
---