No Comments
Talking Breakfast Stout with Founders Brewing Co.'s Dave Engbers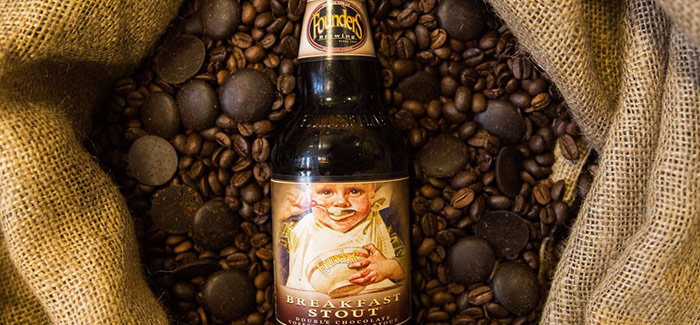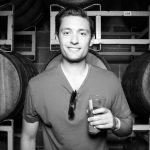 If you make good beer, you tend to generate a large following over time. When Mike Stevens and Dave Engbers founded Founders Brewing Co. back in 1997, their goal was simple: making simple, straight-forward beers that were both approachable yet unforgettable. Now in their 20th year of business and with distribution in 40+ states, Founders is no longer just a Michigan mainstay; they're a household name with the nationwide craft beer community. Their beers, like All Day IPA and Kentucky Breakfast Stout, consistently rack up accolades both inside the beer community and with the everyday consumer, but it's the popularity of their simply named Breakfast Stout creation that might generate the most buzz amongst fans.
Like the changing of foliage and noon kickoffs, the annual release of Founders' Breakfast Stout is one of the clearest signals that Fall is officially here. Much like a hot cup of coffee on a crisp Saturday morning, Breakfast Stout has a way of eliciting a warm fuzzy feeling, and it's not just because of its 8.3% ABV.
Garnering a 100 rating on Rate Beer, Breakfast Stout's success is found in its simplicity. It doesn't try to do too much or over-pronounce certain flavors. Breakfast Stout is an extremely well-balanced coffee-forward brew with rich java and dark chocolate notes, a creamy brown complexion and a smooth, malty finish that makes it more like consuming a dessert than drinking a beer. And although Breakfast Stout does a lot of things right, it's the pronounced coffee flavor experienced throughout the entire drinking experience that helps this beer stand out.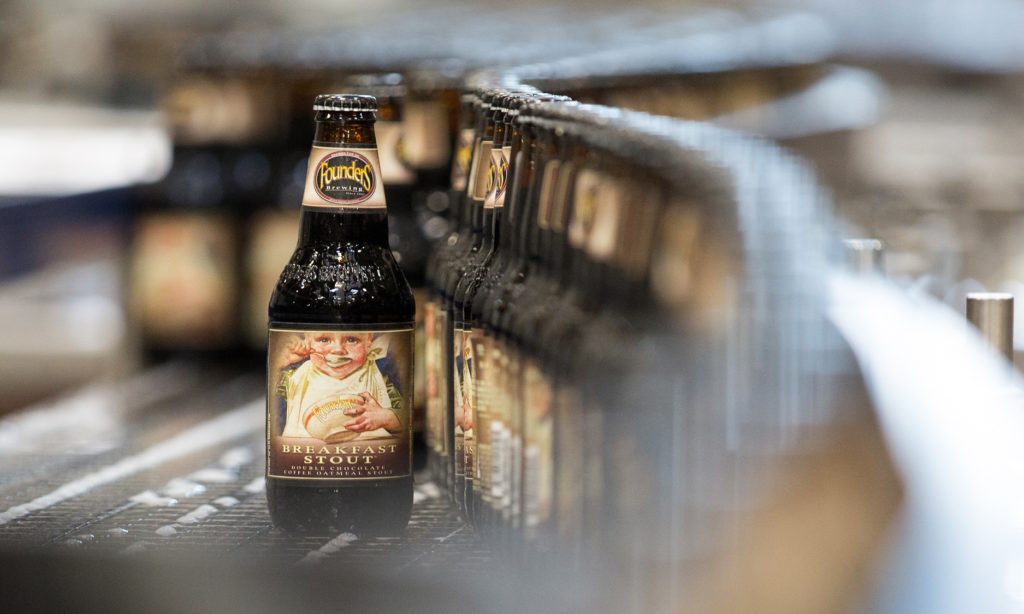 Much like his beer, Founders' co-founder Dave Engbers lets his quality and passion for beer exude primarily through his end-product. To get his perspective on Breakfast Stout, I talked with Dave about the success of the beer and the tight-knit community it has fostered over time.
How has demand for Breakfast Stout changed over the years?
"The demand for Breakfast Stout has kind of followed suit with consumer's knowledge of craft industry in general…In 2008, we saw a major shift [in demand] when craft beer became more mainstream…now, craft beer is part of our society. By no means do I think we've arrived but we're starting to make some noise and it's great to see the mainstream pickup from that. I think the entire audience has shifted because craft beer is so generational. For these new consumers, all they will ever know is craft beer."
How has expanded distribution impacted the popularity of Breakfast Stout?  
"The brand has so much equity and has been around for such a long time, yet in certain regions, it's one of those beers that hits the market and is in and out and pretty quickly [due to demand] …now that our reach and distribution have increased, we're excited that Breakfast Stout will be much more readily available and in higher volumes this year and will be available from October to January."
https://www.instagram.com/p/BZCpljnhkD6/?tagged=breakfaststout
Can you talk about why locals are so attached to the Breakfast Stout brand, especially following the label controversy a few years ago?
"Consumers are so engaged with local breweries and have local pride – people give a shit. When that [beer label] law hit, people came to support us and [we had] some fun poking fun at it… It was great to see the local community respond and support us, and that's what I love about this industry, is the local pride consumers have for their breweries."
Any major change to Breakfast Stout happening this year?
"Breakfast Stout is the same recipe every year. We've modified the coffees that we use in it a while back but overall that recipe is consistent. In contrast to that, the barrel-aged Kentucky Bourbon Stout is impacted by the variabled access to bourbon barrels so that beer does vary more than BS, same with Backwoods Bastard, which is also barrel-aged."
With the successfully expanded distribution of Breakfast Stout, do you have any thoughts on moving the beer to cans? 
"Right now we will keep it in the 4 pack. The beer is costly and tough to make due to the ingredients like coffee and chocolate needed in the recipe. It's also much more labor intensive but it is definitely worth it…it's very much a labor of love."
Outside of Breakfast Stout, what's next in the stout game for you? 
"I can't really talk about anything in that realm, but I will say that some brands that were in high demand before might be coming back into our arsenal. We may also have some absolutely brand new, never been distributed beers, hitting shelves as well that we're excited about."
Feature image courtesy of Founders Brewing Co.
---