No Comments
Summit Brewing Adjusts to the New Age of Craft Beer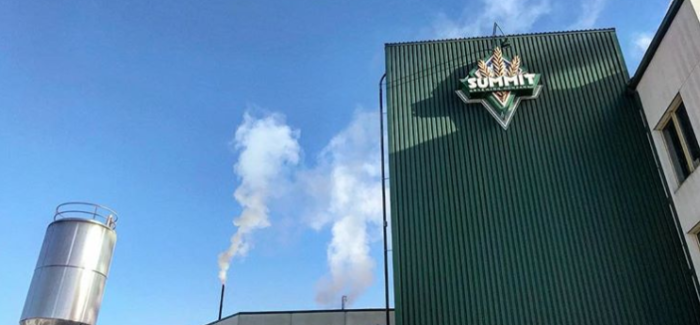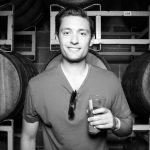 Minnesota can attribute a lot of its craft beer heritage to St. Paul-based Summit Brewing. Founded in 1986, Summit is Minnesota's second oldest brewery behind Schell's, with beers like its Summit EPA being a stalwart on local shelves for decades – even before "craft" preceded its title. Now, Minnesota and the larger Midwest markets are shifting. The Land of 10,000 lakes has 150 local craft brewers, which has led to a dramatic increase in competition from newcomers like Surly and Fulton. Summit felt the pains of this competition firsthand, as they recently announced layoffs amidst a decrease in production. So, how does Summit plan to rebound? We asked Summit's PR/Content Coordinator, Brendan Kennealy, to find out.
Appealing to the New Age
For many Minnesotans, including myself, their best memory of Summit came from drinking their excellent Extra Pale Ale, but, after that, what did Summit have that really stood out from the increasingly competitive Minnesota market? Not much. Now, that is changing, thanks to Summit's realization that the new age of craft beer drinkers want beers that stand out, not just for their taste, but for their story. "The market for craft beer is dynamic and challenging, there's a lot of competition, and the tastes of drinkers are constantly changing," said Kennealy. "We work hard to give our customers new flavors while also remaining loyal to our roots as a traditional craft brewer."
This focus has manifested itself in two new packaging pushes for Summit in the past month. The first focuses on showcasing their Midwest roots through uniquely marketed beer. In Fall 2017, Summit released High Sticke Alt, a new German-style experimental beer focused on being the beer Minnesotans drink after a long day at the hockey rink. And recently, Summit released Dakota Soul, a Czech-style pils made with barley sourced from the North Dakota farm of founder Mark Stutrud's cousin. It's hard to get more authentic than that.
https://www.instagram.com/p/Bd3RpfPl-Ow/?hl=en&taken-by=summitbeer
The second new beer push from Summit seeks to address the markets longstanding obsession with IPAs. The result: Summit IPA Collection, which gives drinkers a look at a variety of different IPAs sure to make everyone happy. Now in its second year of distribution, this year's version features their IPA stalwart, Summit Saga, along with three new beers: Summit Wee IPA, Summit Experimental IPA, and Summit Imperial IPA. The strategy to package one of your strongest selling beers with three new ones makes a lot of sense, as it gives the old Summit drinkers the "safety net" of Saga IPA while also exposing them to three new beers; for new drinkers, the appeal comes from the variety, which can be incredibly successful – look no further than Revolution's League of Heroes IPA pack.
https://www.instagram.com/p/BdgHN8pF7fd/?hl=en&taken-by=summitbeer
Narrowing the Focus
In the push to constantly expand, some brewers get stretched too thin in their distribution channels. Summit is a great example of this. In early 2017, they had their beer on shelves in 11 states, including the likes of Pennsylvania, Nebraska and Indiana. After not seeing the sales they wanted, Summit made the smart move of pulling back by narrowing their focus to the core five states that really knew Summit and their story: Minnesota, Wisconsin, Iowa, North Dakota and South Dakota. Per Kennealy, Summit consistently reports strong sales in this local Midwest region, so it only made sense to double down on these beer drinkers. And while the results are still out as to if this move will help sales, I have a feeling that focusing more on your home market can only lead to good things, as new drinkers get familiar with the brand and old ones fall back in love with the beers, like Saga IPA, that they once drank.
https://www.instagram.com/p/BdTSLfglBkC/?hl=en&taken-by=summitbeer
Frankly, Summit knows that the craft beer competition in the Midwest is fierce. So, instead of retreading old traditions, Summit is showcasing that they're still a force to be reckoned with thanks to a shrewd new strategy: "Since 1986, Summit has strived to make quality, consistent craft beers based on traditional styles, and it's always been Summit Brewing Co.'s goal to introduce new craft beer drinkers to styles and recipes they may not have experienced before. That isn't changing, but as Mark Stutrud likes to say, our storytelling is changing a bit. Perhaps in the past we haven't talked about ourselves enough or bragged ourselves up when we had the opportunity to do so. It's important that we tell our story to this new generation of craft beer drinkers so that they know who we are and what we're about."
Cheers to breweries thinking smart about the new age of craft beer drinkers. Here's hoping Minnesota's second oldest brewery stays around for a long time.
Feature image courtesy of Summit Brewing
---