No Comments
The Weekly Buzz | June 29 – July 5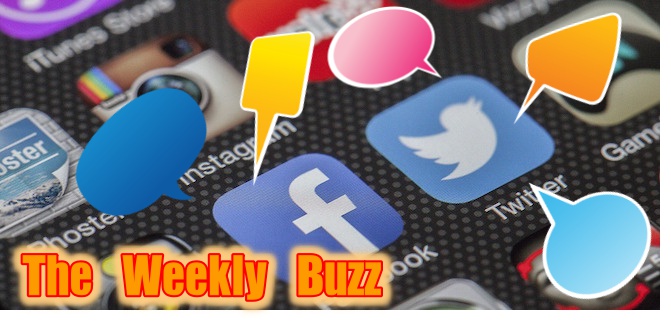 This week has been an absolute nightmare. I have been working ridiculous hours at my day job, and the cell service in my office isn't even good enough to load Twitter. Luckily, Wednesday was Independence Day, so I had plenty of holiday posts to choose from. Prepare to feel very patriotic. It's time to crack open The Weekly Buzz.

I want to drink that pilsner.
---
Looking for a new gig?
---
What did you drink to celebrate America's birthday?
Happy 4th of July from all of us #RighteouslyIndependent Lefties! The Tasting Room is closed but will reopen tomorrow at 11am ready to hear all about your holiday beer adventures! ❤️ 🎇 🍺 #lefthandbrewing #FourthofJuly #IndependenceMatters pic.twitter.com/IDDJXz4URj

— Left Hand Brewing Company (@LeftHandBrewing) July 4, 2018
Sam '76 pairs perfectly with hot dogs and burgers. And freedom. Happy 4th. pic.twitter.com/DZ7dRJ8Byc

— Samuel Adams Beer (@SamuelAdamsBeer) July 4, 2018
We are so proud to have a brewery in this amazing country of ours. Go drink a beer with someone you may think you would not agree with and blur the lines that they say divide us. For today we are one nation, indivisible. #Happy4th 💥🇺🇸🍻 pic.twitter.com/X90ViS1G2H

— Bent Paddle Brewing (@bentpaddlebeer) July 4, 2018
Happy Independence Day! What a great thing it is to be independent. Celebrate responsibly, and maybe with an independent beer. #america #independentbrewery #seektheseal #newhollandbrew pic.twitter.com/TfuljDRY0p

— New Holland Brewing (@newhollandbrew) July 4, 2018
Happy Independence Day! We're open noon to 5pm for bar service and beer to go. Come #setbeerfree 🌞🍻 #gabeer #northgeorgiamade #woodstockga #visitwoodstock #acityunexpected https://t.co/9XpzgWOXhh pic.twitter.com/gRkJskRBaZ

— Reformation Brewery (@ReformationBrew) July 4, 2018
Today's for beer & BBQ…. then maybe another beer. Have a happy & safe 4th of July everyone! #independenceday #4thofjuly #happybirthdayamerica #lionsbearsandbeers pic.twitter.com/TwZmc8eTxD

— Firestone Walker (@FirestoneWalker) July 4, 2018
Happy Fourth of July! 🇺🇸🎇🍻 pic.twitter.com/WVJOKKrrYv

— Dogfish Head Brewery (@dogfishbeer) July 4, 2018
---
Is independence important to you?
Independence matters.

Celebrate it.

Today and every day. #TrueIndependentCraft pic.twitter.com/qTiBpa5Vfc

— Stone Brewing (@StoneBrewing) July 4, 2018
---
Want your beer with a side of MURDER?!
---
Drink a beer to support this important cause.
Wondering how you can help immigrant parents who have been forcibly separated from their children? Grab a pint and/or a can at Optimism today! We're donating a portion of our sales this week to @nwirp to support immigrant rights and protect families!

— Optimism Brewing Co. (@OptimismBrewing) July 4, 2018
---
I'm imagining a "Step Brothers"-style music video…with craft beer.
---
Drink beer and learn to fix bikes!
We're welcoming @thevelofix to the Beer Garden next Wednesday from 7-9 pm for some bike mechanic education, complete with swag and beer coupons. Event is free and open to the public. pic.twitter.com/uBCMpQxqrM

— surlybrewing (@surlybrewing) July 5, 2018
---