No Comments
Primitive Beer Redefines Spontaneous in America and Launches Bottles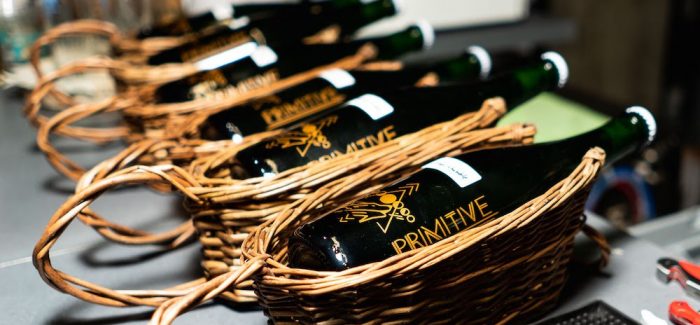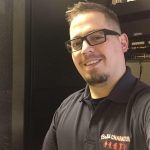 Primitive Beer is Colorado's first exclusively spontaneous, barrel-fermented and barrel aged beer blendery, that uses only 100% Colorado ingredients (hops, grain, fruit, microbes, and water), inoculated and fermented entirely by airborne microbes captured in a coolship.
If you have no idea what I just said, you are not alone.
In Belgium, these beers are known as Lambic or Gueuze, both names referring to how the beer is brewed and fermented. When Primitive first opened in April, 2018, we had an opportunity to speak with Brandon and Lisa Bolt about spontaneous fermentation, Belgian tradition, and flat beer-in-a-box. If you're unfamiliar, we suggest starting here.
Now fast forward eighteen months.
Primitive Beer has announced that their first carbonated bottle release will take place this Saturday, October 26, 2019 from 11-8pm during their Inaugural Werewolf Bar-Mitzvah (or more inclusive Werepeople B'nai Mitzvah) themed Halloween party. The brewery will be releasing four different effervescent blends, each conditioned for six-months in Champagne-style glass 750ml bottles and naturally carbonated with local Alfalfa honey, sourced from Bee Squared Apiaries in Berthod, Colorado.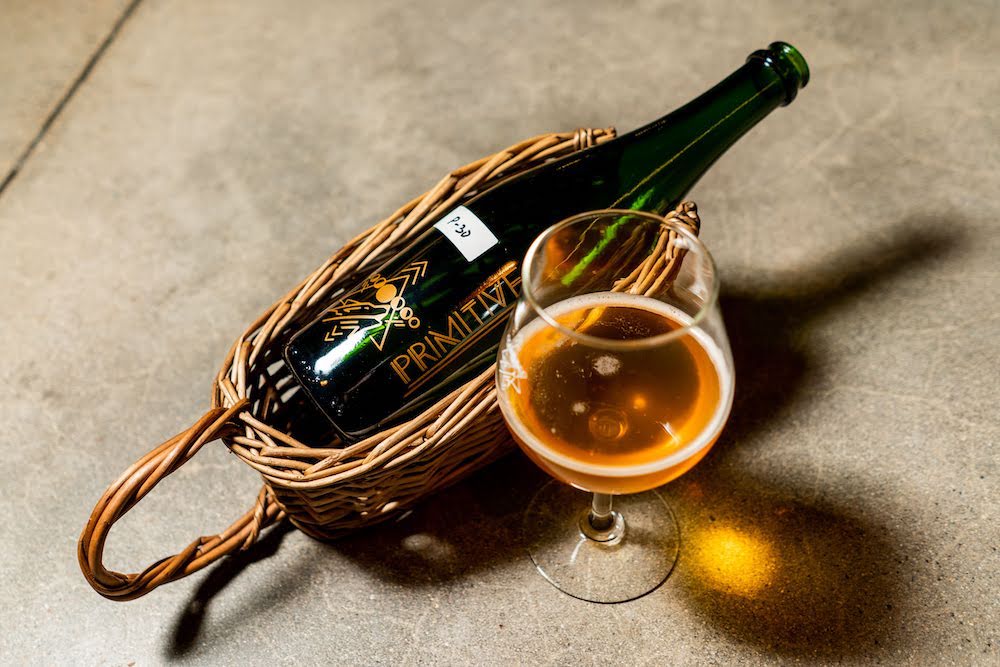 Beers to be released include ShibbleShabble, a two-puncheon two-year blend that picked up a Silver Medal this year at the Great American Beer Festival; Jazz Pilot, a four-puncheon two-year blend; And Now We Sparkle, a single puncheon two-year mono-blend; So Last Season, a two-puncheon two-year blend matured for nine-months on whole Nectarines from Hotchkiss, Colorado.
It should also be noted that each beer sampled displayed a subtle honey character to it, some more pronounced than others, because of the natural refermentation and conditioning from local Alfalfa honey. Brandon said that the choice to use honey came from their limited selection of sugars produced in Colorado. Traditionally in Belgium, these types of beers use beet sugar to referment and carbonate in the bottle. Since Colorado doesn't produce beets as well as other regions of the country, Brandon and Lisa decided to use honey. Local Alfalfa honey was chosen after attending a presentation of honey characteristics during the 2018 Craft Brewers Conference, which was hosted in Denver, Colorado.
Primitive beer has quietly been gaining a reputation among beer nerds, starting last year at the 2018 WeldWerks Invitational, then Thirty Amazing New or Newish Colorado Beers From 2018, followed by the honor of Best in Beer 2018 – Best New Brewery, winning a Silver Medal this year at the Great American Beer Festival, and then receiving a glowing review by Don't Drink Beer.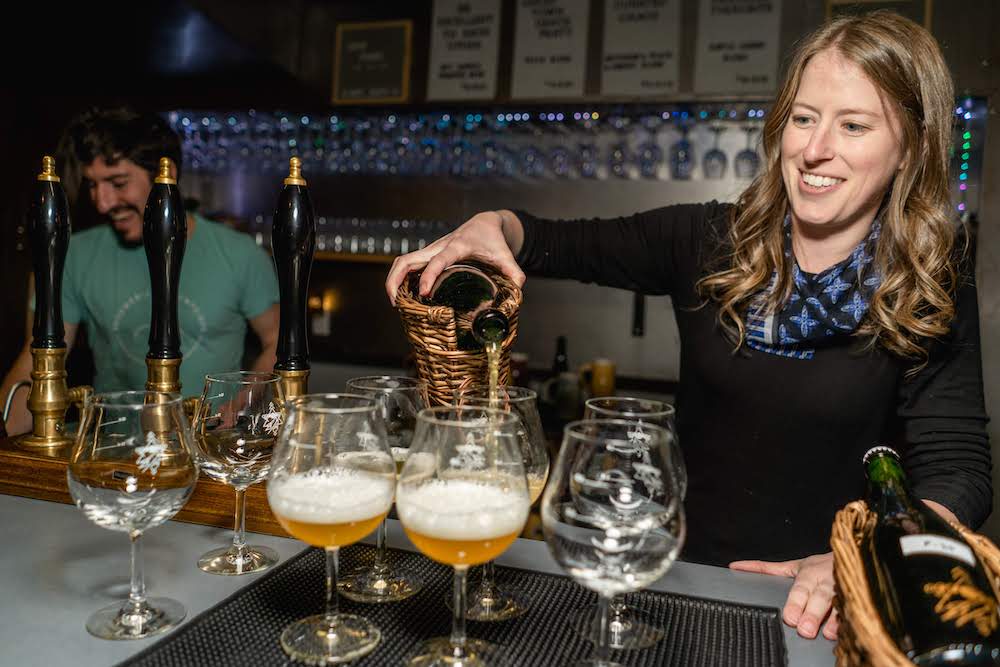 On Monday, Lisa and Brandon Bolt invited local craft beer media to the brewery to talk about their big win and to preview four beers before they're released on Saturday. When asked about their reaction to winning a medal, Brandon said that: "Honestly, my immediate reaction was 'I can't believe someone else is named Primitive Beer', the immediate reaction was 'oh no!' until our friends sitting next to us starting shaking us. We didn't expect it." It was also "an opportunity to party."
As far as the Werewolf Bar-Mitzvah, Brandon said that the inspiration comes from the show "30 Rock", in which there is a Werewolf Bar-Mitzvah skit where boys become men and men become wolves. "We have a wolf theme, it's around Halloween, eventually you get to Werewolf Bar-Mitzvah" said Brandon Bolt. Both Lisa and Brandon plan on dressing up for the release and they are encouraging others to dress up either as werewolves or their favorite Halloween costume. After laughing about the "natural progression" to Werewolf Bar-Mitzvah, Brandon opened the first bottle.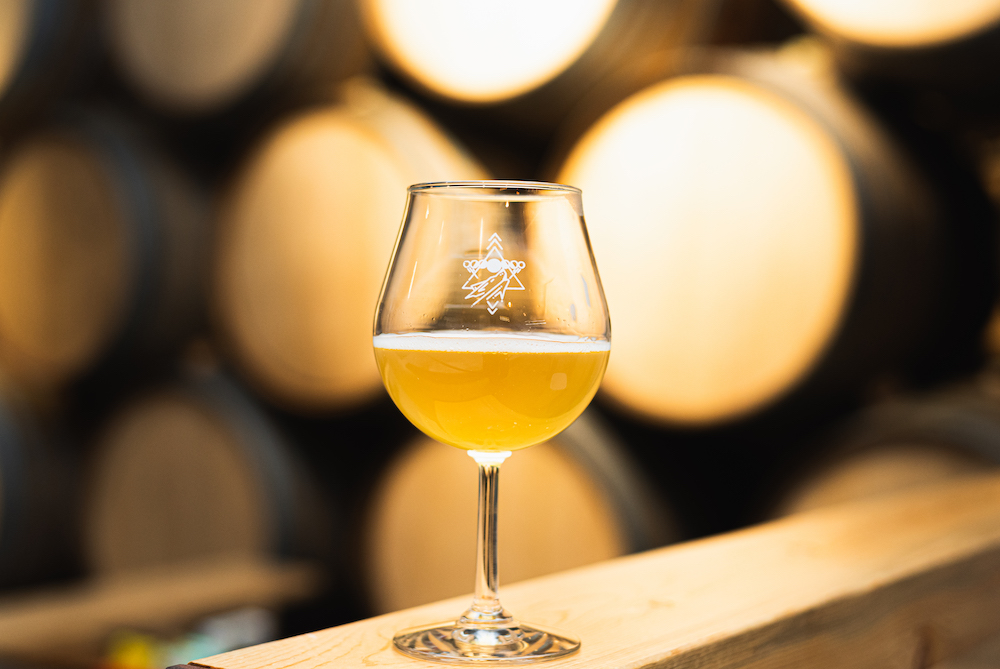 -ShibbleShabble is the best un-fruited, young spontaneous blend I've ever had. It is reminiscent of some of my favorite Belgian blends, with a really nice soft acidity, subtle minerality, big aroma full of funky hay, honey, and lemon with a lovely semi-dry finish that is refreshingly tart. This beer really benefits from the intentionally higher carbonation levels, contributing to the beer's amazing effervescence. Brandon said one of his inspirations for this beer is Geuze Boon Black Label, a low alcohol, more attenuated, high carbonated, "summertime Geuze". While the beer is not a three-year blend and Primitive is not calling the beer a Geuze, I agree that the flavor and aroma from ShibbleShabble are remarkably similar to Geuze Boon Black Label. It did not last long in my glass.
The name comes from a ska musical reference among friends of Brandon's. When I asked him about the beer, he said: "We're not trying to clone the flavors of Lambic or Gueze, we're hoping that through following the process, some of those flavors do arise. For us, it's more of a fun experiment." Which, coincidentally "Experimental Beer" is the category the Primitive won for this beer at the Great American Beer Festival this year.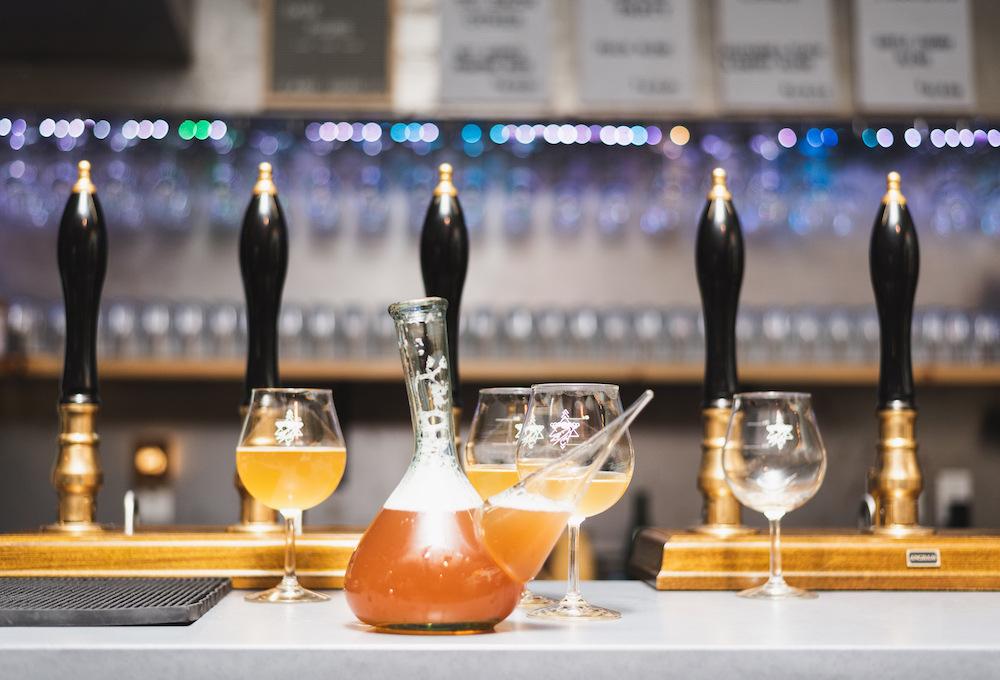 -So Last Season: Nectarine is one of the softest stone fruit sour beer I've had, both in mouthfeel and acidity. It showcases a wonderfully round, juicy, nectarine flavor with a stone fruit fleshy sweetness. It is a blend created in anticipation of fresh stone fruit from Deer Tree Farm in Hotchkiss, Colorado. So Last Season blends two-puncheons, with some of the blend going toward Nectarine and the other part going to Peach, a future Primitive release.
When I asked Brandon about the acidity, he noted: "For me, blending toward the acidity expected, is a huge component of blending philosophy. It's trying to mitigate acidity, in a lot of ways. If I know a fruit itself is going to produce quite a bit from malic acidity, which can turn more toward acidic, or lactic acidity from refermentation on that extra sugar, then I am trying to pick toward flavor, but acidity being the main component on that, knowing that I'd rather ferment on the fruit and have it lacking in acidity, because I can always blend that in afterward. It is a lot more difficult to blend out acidity than to blend it in. That's a major component for stone fruit blending."
-Jazz Pilot is a more assertive beer than both ShibbleShabble and So Last Season, the acidity is more pronounced and the fruit character is more bold, with lemon and lime notes dominating the flavor and aroma. It is also a bigger beer, more body, and higher alcohol, contributing to the flavor and mouthfeel of a beer that is best enjoyed without time restrictions. Alfalfa honey is also more present in the beer, playing well with candied fruit notes, wet hay, and ginger. It is the closest beer to a traditional American Sour, but still not as aggressive as the majority of sour beers I have had. It is another beautiful beer, even though it is a bit more acidic. This beer and the two before give me reason to believe that Brandon's nuanced approach to soft acidity will become his hallmark.
-And Now We Sparkle is a perfect name for something so delicate and unique. It's a single puncheon release that really showcases how nuanced and expressive spontaneous cultures can be after combining with oak and time. The aroma reminds me of walking outside after a spring rain to a water-soaked hardwood deck. Oaky, mineral, earthy, and rich. Notes of honey and orange blossom with this fantastic spice I couldn't put my finger on, followed after. This was my favorite beer of the night, Brandon and I talked about it back and forth for some time, pulling out flavors and bouncing off what the other said. While I would not put this in the same group as a classic Belgian Lambic or Gueuze, I don't believe it should be.
This is something distinctly Primitive.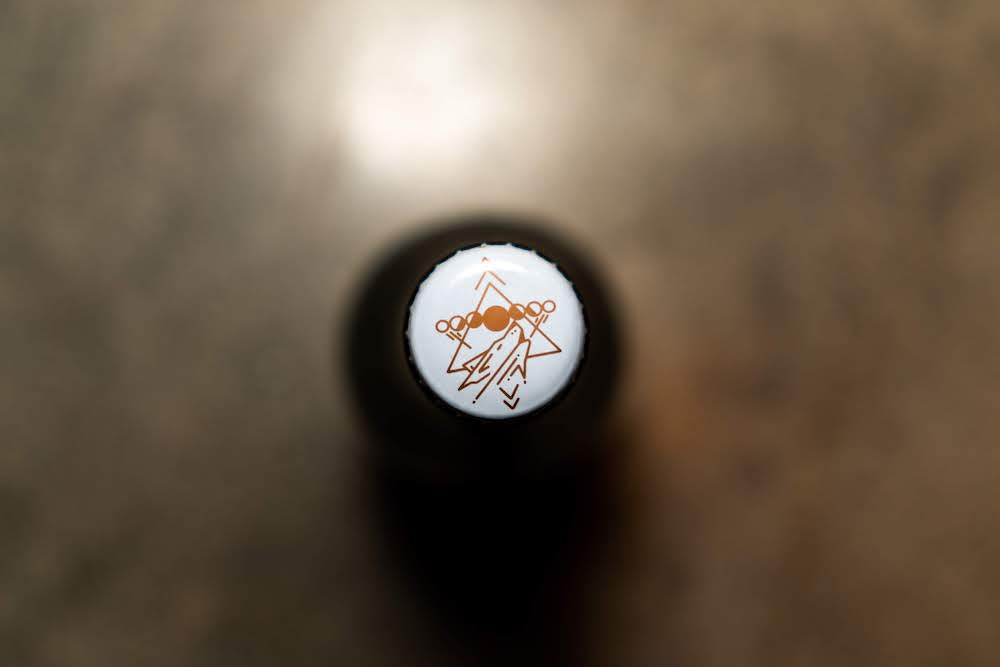 This weekend launches Primitive's first foray into bottled beer, complimenting their boxed still beer program. For a brewery already earning accolades at the national level, this next evolutionary step furthers the incredible spontaneous program being built by Lisa and Brandon Boldt.
Cover Photo by Justin Graziano, @BeerBreathCO
---