No Comments
4 Noses Brewing Company | Fly to the Polls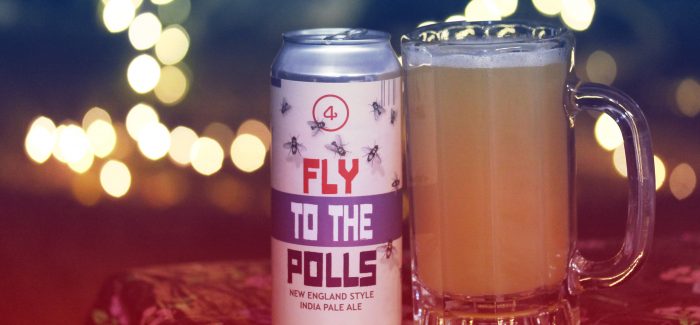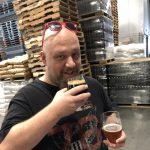 Hopefully you've already voted, or made plans to cast your vote for the 2020 election (if not, it's 'Bout Damn Time you do). In one final push to motivate voters, 4 Noses Brewing Company released their newest Hazy IPA, Fly to the Polls, on Friday.
"We used a couple of different Pilsner base malts over the summer," says Tommy Bibliowicz, president and brewmaster at 4 Noses. "Moving into fall, we subbed half of the Pilsner base malt for Golden Promise malt, and added tons of oats to give it a nice, fluffy mouthfeel."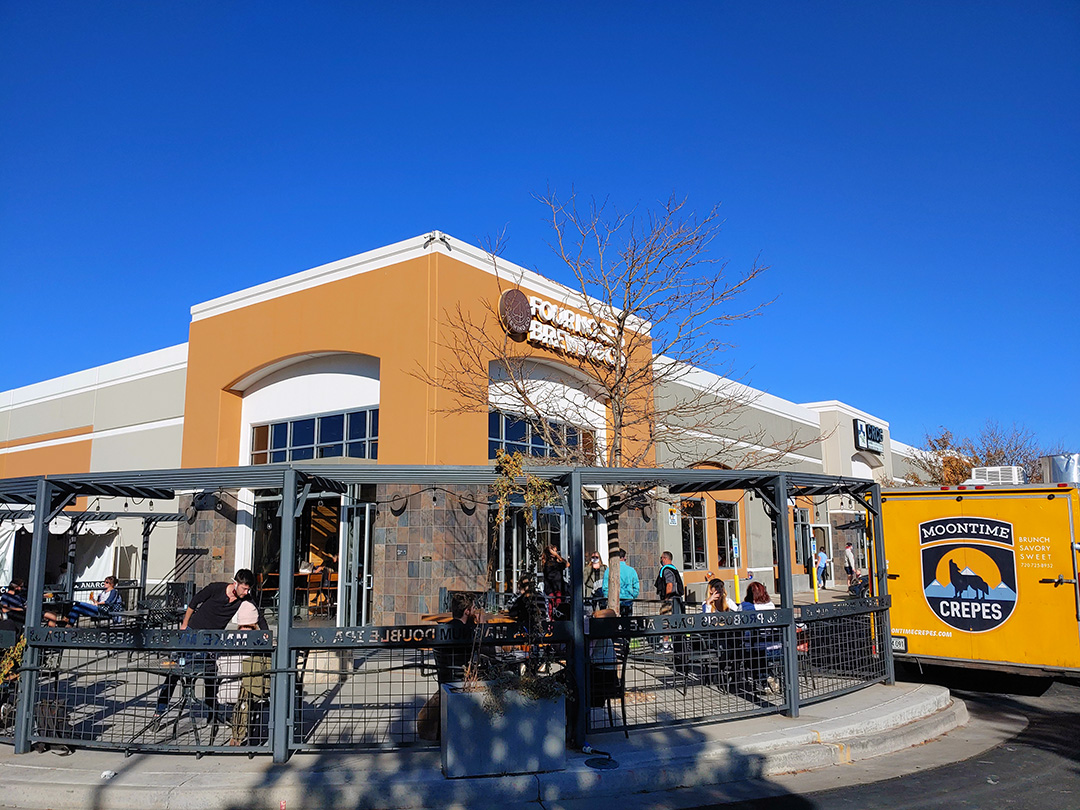 Fly to the Polls is a bit reminiscent of 'Bout Effin' Time, which 4 Noses released last year (it was one of my favorite IPA releases of the year). Fly to the Polls has a a nice, juicy, opaque straw color and a thin, slightly lacy head. You definitely get the tropical notes from the hops on the nose; most of that tropical aroma carries over to the palate, where the subtle sweetness is balanced by some slight bitterness. There are almost no traces of booziness — it's about as smooth and clean as a strong-ish Hazy can get. The strength of the beer doesn't stay hidden forever behind the smooth flavor, though. Fly to the Polls definitely lets you feel its presence pretty early on in the session.
"It's really heavy on Australian Galaxy hops," Bibliowicz says. "We used over three pounds per barrel of Galaxy hops and a bunch of Eldorado hops as well. I like the strong, juicy tropical notes that the Galaxy hops give, and the subdued melon and overripe fruit notes that Eldorado hops provide. We thought it'd be a fun blend to have a balance of something that's very tropical and juicy with something more subtle."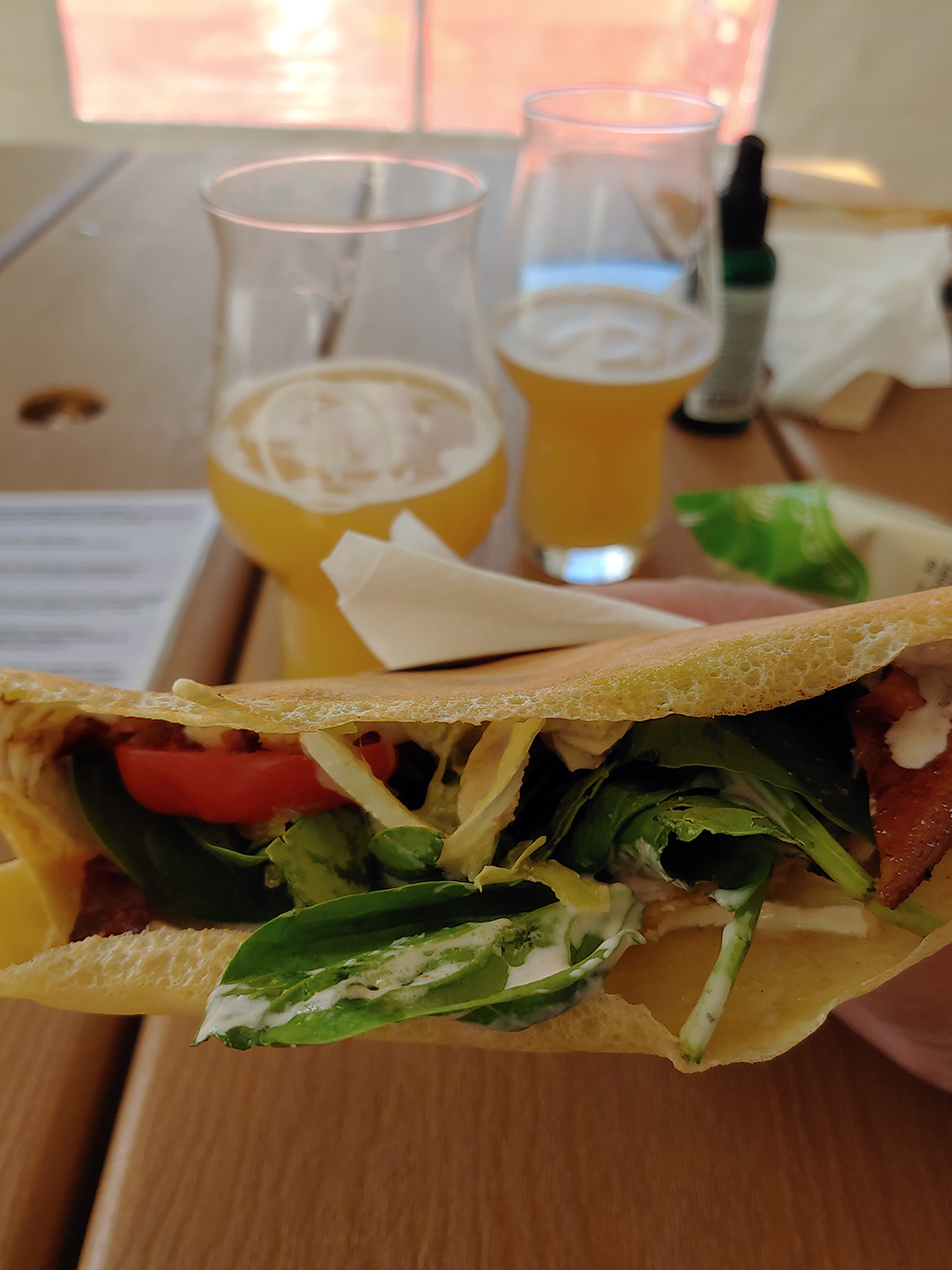 At 7.8% ABV, the beer has enough punch to help you get through election night, but Bibliowicz is quick to point out that the season is not just about motivating people to get out to the polls.
"Right now with everything going on, we're heading into a turbulent winter. So everything we can do to rally as a community and protect each other and stay healthy we should do. Consumers want a lot of breweries to choose from, so it's also on us as a community to keep pushing each other, challenging each other and help each other make a better product. We need everyone's support — not just coming to the brewery to buy beer, but protecting the community with safety measures and helping us keep everything open."
Before election night, no matter where you're at on the political spectrum, stop by 4 Noses and grab some Fly to the Polls to reward yourself for voting (they also released several variants of their popular El Jefe Imperial Stout, so see what's left and grab some of that up as well). Even as America faces tremendous challenges and division, it's important to not lose sight of the things we can be grateful for, like living in a craft-beer-rich country where voting is a given right.
"When you have a following on social media, you have a little bit of an ability to promote some good. I've seen a lot of mobilization across lots of industries, not just craft beer. Voting is a fundamental right for Americans; it's something we are lucky to have, and a lot of people have taken for granted. We're proud to use our platform to motivate people to vote. We're not trying to take sides. Voting isn't (or shouldn't be) a partisan issue. We want to promote people going out and expressing their beliefs as Americans."
While supplies last, visit the 4 Noses Brewery in Broomfield or head to Wild Provisions in Boulder to pick up Fly to the Polls and other brews. You can order online for curbside pickup and takeout as well right here.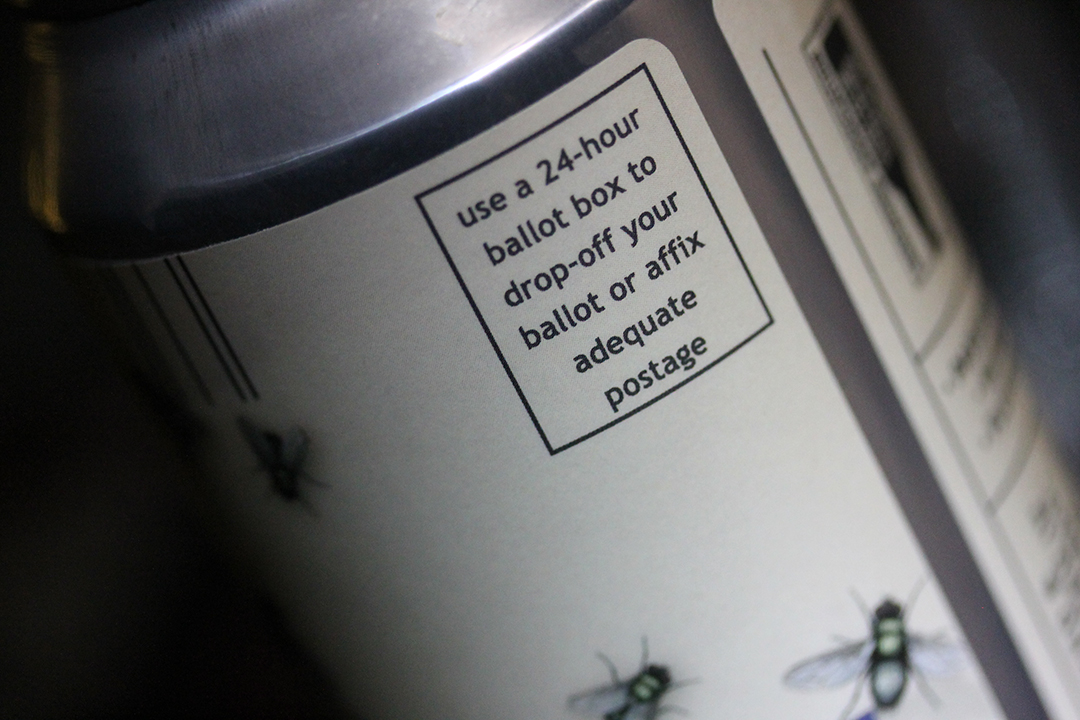 ---