No Comments
Round Trip Brewing | Smokin' Translator Doppelbock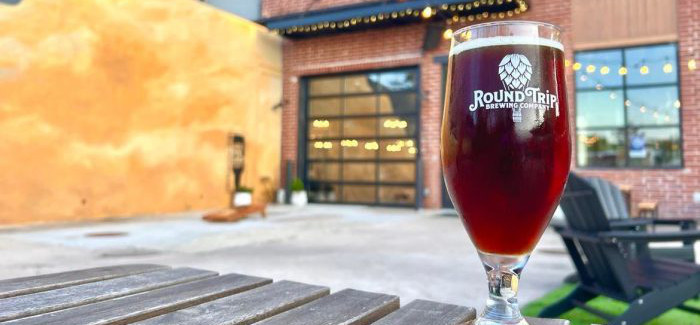 In Atlanta's trendy Upper West Side neighborhood, there are eight craft breweries within a square mile. With that level of market saturation, it can be difficult to stand out. Round Trip Brewing has been carving out a place for itself by offering a wide variety of exceptional craft brews. At a time when many craft breweries are just offering 10 variations of IPAs in their taprooms, Round Trip has made sure that they have something for everyone.
Smokin' Translator, an 8.6% ABV Doppelbock aged in ASW Duality Double Malt Whiskey barrels, is a prime example of what owner and head brewer, Craig Mycoskie, brings to the table.
View this post on Instagram
Mycoskie is a very accomplished brewer with multiple awards to his name from his time at Rahr & Sons Brewing Company in Fort Worth, TX, and Celis Brewing in Austin. In addition, Mycoskie trained in both Chicago and Munich through the International Brewing Diploma Program at the Siebel Institute of Technology.
Quite often, beer aged in whiskey barrels is overly sweet with a syrupy viscosity that some people don't find appealing. This is not the case with Smokin' Translator — a U.S. Open bronze medal winner. The sweetness is understated and somewhat eclipsed by the deep maltiness of this dark amber Doppelbock. There are faint coffee notes and extremely subtle fruit notes on the mid-palate. A light cherrywood smoke from the whiskey barrel aging ties everything together perfectly. This is a very well-balanced beer and a great autumn brew if ever there was one.
As far as food pairings go, any rich game meat would pair well with Smokin' Translator, especially those served with a fruit-based reduction — boar medallions with plum sauce, for example.
Round Trip Brewing has only been open for a year and a half. Like many Atlanta craft breweries, COVID-19 caused them to have to wait in a holding pattern for six months. But once restrictions were lifted, they hit the ground running. If they continue to pump out quality beers such as Smokin' Translator and their other selections, Round Trip Brewing will be around for a very long time.
---