No Comments
LUKI Brewery | Hop Juggling Hazy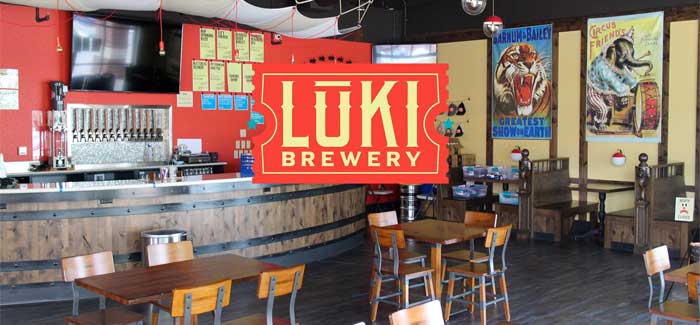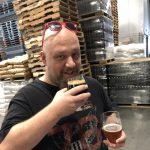 There's something about the experience of drinking at a local brewery before distribution enters into the equation. In the best way, it's a lot like how TV used to be pre-DVR, pre-streaming. There's a greater appreciation of the current tap list, knowing that you may not always get to enjoy one of your favorites year-round.
LUKI Brewery in Arvada, Colorado has several fan favorites that come in and out of their rotating tap list. Grammy's Pumpkin Pie, Rocinante Mexican Lager, and Trippy G.O.A.T. are three seasonal favorites that instantly come to mind to people who frequent the joint. A new entrant into the fan favorite category that was released in late 2022 is Hop Juggling Hazy.
For a brewery that prides itself on a more old-school approach to balanced brewing, this Hazy IPA speaks volumes about the versatility of the brew team.
"We're proud of Hop Juggling. It represents a big milestone in our hazy development. For all the other hazy releases before this, we went with safe and common hazy hop choices, and focused on process details – the best malt base, water chemistry, when and how to add hops, etc. I felt we were really dialing those details in, and it was time to build a hop profile from scratch without leaning on the Simcoes and Citras of the world. With a blank slate, I developed a hop combo of Taiheke, HBC 586, and McKenzie. The beer released in November, and our guests responded in a big way," said Jeff Smith, Founder of LUKI Brewery.
Award-Winning Recipe
More than just a local fan favorite, Hop Juggling Hazy was also a judge favorite at the 2023 Best of Craft Beer Awards — earning a sliver medal in the Hazy or Juicy IPA category.
"We felt  Hop Juggling Hazy would be a good entry to a competition even if IPAs are a highly submitted category. Really, we entered just to get professional feedback so we could work on the next iteration. Seeing the responses from the judges was incredibly rewarding, and of course getting a silver was a surprise! The whole team here is excited, and it has strengthened our desire to obsess about the details and improve all our beers," said Smith.
View this post on Instagram
A Tasty Juggling Act
From the website: "The beer magicians are at it again. They've juggled with the classic LUKI hazy recipe, this time with hops that are an old classic and two new varieties. This beer features experimental variety HBC 586, newcomer McKenzie, and classic New Zealand hop Taiheke. The resulting flavor explosion features notes of grapefruit, nectarine, lemon, and lime with minimal bitter bite. A fantastic departure from the hazy norm!"
"Swishable" isn't a typical term to describe beer, but there's something about swirling this beer around the glass that makes each drink just right. It's one of the fluffiest mouthfeels you're likely to encounter, and a departure from some of the other malt back-boned offerings at LUKI.
Everything about this beer — from the sparkling carbonation, to the balance between sweet and citrus on the palate — is set up to feel tropical without being tiresomely juicy. It's not the typical Orange-Julius-with-Booze experience that so many Hazy IPAs fall back on.
Unfortunately The New Zealand hop that gives Hop Juggling Hazy such a distinctive taste isn't easy to come by this time of year, which means the beer isn't going to be back for a while. Beer lovers who want to get a taste of this award-winning, refreshing Hazy need to get down to LUKI right away while supplies last.
---