No Comments
2013 Craft Brewer's Conference: Take Two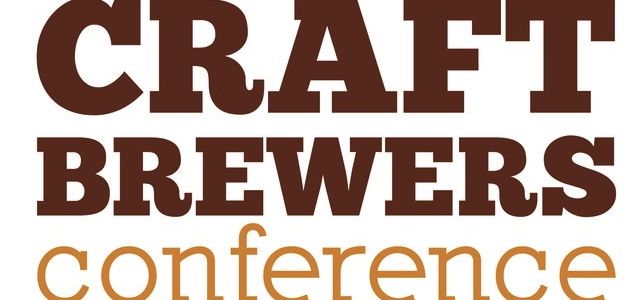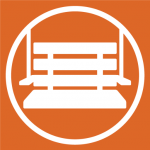 A pair of us from PorchDrinking.com were fortunate enough to attend the 2013 Craft Brewer's Conference in Washington, DC in March. Considering Erin and  I hold very different beer backgrounds (but are both beer enthusiasts nonetheless), here is my take (as someone who spends his 9-5 in the industry) on CBC:
This last week the 2013 Craft Brewer's Conference (CBC) descended upon Washington, DC. An estimated 6,600 people from all aspects of the beer industry interacted and discussed the art that is craft beer. The CBC was made up of two separate but related parts, the seminars, with a vast variety of topics, made up the conference and the Brewexpo, which consisted of rows of booths complete with fermenters, bottle makers, hop farmers, and every other aspect that goes into making beer. While at times the crowded the atmosphere was very friendly and welcoming with everyone see each other as coworkers rather than competitors. While walking though both of these it was not unusual to see the likes of Greg Koch, CEO of Stone Brewing talking about hops with someone or Ashley Routson, better known as The Beer Wench, snapping an Instagram photo to share with the world. With so much to see and do throughout the week it was hard to get to everything I wanted to do.
Here are my favorite highlights from the week along with some of the great people that I got to meet:
March 27th: The Keynote and State of the Industry Address
After a short speech by Brewer's Association (BA) president Charlie Papazion about the revolution of craft beer the presenters started talking about the factual numbers of the industry. Sam Calagione, owner of Dogfish Head, talked about the efforts of getting laws passed to allow more opportunity for home brewers and craft brewers. He had led, the previous day, a group of brewers around the nation's capital to the offices of Congress. As Sam closed out his remarks he compared craft beer to the birth of human flight, saying that you put what you have made out there with confidence that it is going to work.
Paul Gatza, the director of the BA presented the State of the industry speech which gave a good perspective of where craft beer is at and where it needs to go in the future. Some of the numbers he gave during the presentation were:
200 million barrels of beer sold last year.
Of that only 13.2 million were craft beer.
Only 189,050 barrels of craft beer were exported. (Canada, Sweden, Japan, and Australia being the biggest.
The average price for a case of craft beer is $33.21
409 new craft breweries were opened up last year.
After giving some craft numbers he went through what beers were selling best. Seasonal, IPA, Pale Ale, Variety packs, and Amber Ale were the top five. He gave a preview of the future saying that Bock beer was the fastest growing and might surpass wheat beer in the next year. With all of his great news Gatza had to give some concerns he had. Quality, as you will read later, was a large theme throughout the conference and here was first mentioned. Gatza said that people are starting to get into the business because it is growing and making money, not because they want to make good beer. This was a concern because quality craft beer will help everyone, while poor craft beer can take away shelf space and turn newcomers away from craft beer.
Finally it was time for the Keynote address from the CEO of New Belgium Brewing, Kim Jordan. Jordan talked a lot about craft beer being "one tribe." She pushed for breweries to collaborate on projects and help out each other when a brewery is in need. She emphasized connecting with craft beer to the community it is in, through charity, events, and innovative projects. When someone knows a friend or neighbor that is connected to a local brewery they are more likely to try that craft beer. Her final points were on sustainability and innovation. She asked the brewers in the room to create what the hope to create, make sure that it is sustainable, inventive, and (as craft beer should be) quirky.
With the end of her speech came the opening of the Brewexpo. This massive convention room was full of 200 different booths complete with 20 who had the sole purpose of giving out beer. Great beer's were being poured all over. Some of my favorites were: Bruery: Hottenroth, Sun King: Iris, Revolution: Fistal Cliff, Rochefort: 8, Fat Head: Head Hunter, and Starr Hill: Psycho Kilter. Along with all the great beer were a dozen different booths about every aspect of beer. Bottling lines were being demonstrated, neon lights were glowing, and the smell of hops was all over. With Décor for brewery patios, custom tap handles, and tables full of coasters any brewery could create its own feel and design its own logo. My favorite part of the Brewexpo was meeting the people other people who were there for a variety of reasons. I met brewers from all over the country; Virginia, North Carolina, Wyoming, and California were all very present. Many people who will be starting breweries in the upcoming years, Southern Illinois is about to have a brewery boom, were there to get their name out there and to buy some fermenters and equipment. Like myself, there were others who were covering the conference for different parts of the media. One person that stood out was a freelance writer from Calgary, Canada who had a large note pad with him. This man had been keeping track of every different beer he had drunken since the mid ninety's. This was a sort of pre-Untappd with tasting notes and everything included. He was about to reach 10,000 beers and said that a small local brewery was going to brew a special small batch beer for him to taste as number 10,000!
Overall the CBC was a great experience! If I had to sum it up in a few points it would have to be Quality, Local, and Global. Quality was the number one stressed point throughout the conference. Craft Beer differs from Macro Beer in two big ways; the love of the beer and the quality. If Craft Brewers give up either of those aspects then the industry can quickly turn down the wrong path. The second point being local, is about connection. I highly recommend going and visiting your local brewery and get to know the people who make and serve the beer that you love. They also love the beer and can give you a great idea on what really goes into thinking up a beer, making a beer, and even naming a beer.  This connection can help make the local beer more of yours, giving you pride in the quality product that your community is making. The final point is Global, the future. Craft beer is solidly here, however it has no ceiling on how far it can grow. With so much of the United States and the world still drinking the big guys there is every opportunity to grow. Craft Beer is an American industry giving more than 100,000 job in the country. Having America stay the Mecca of beer and the ability to spread this new industry around the globe will help people grow and unite together. After all, what more brings you and a stranger together than ordering the same craft beer at a bar?