One Comment
Colorado Brewer's Festival 2013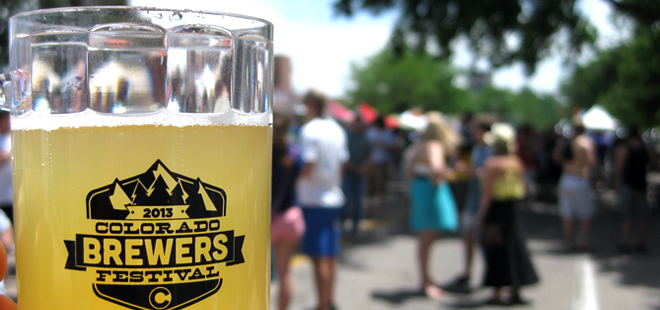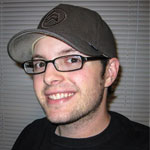 Every summer for the past 24 years, over 10,000 visitors have travelled up north to The Centennial State's beer-loving haven: Fort Collins.  The City and its Downtown Business Association, renowned for their love of craft beer, has put on one of the greatest gatherings of brewers in the country known as the Colorado Brewer's Festival 2013. This weekend-long event showcases a plethora of some of Colorado's finest, from the tiny nano-breweries like Boulder's Asher or Loveland's Verboten, up to the near-macros such as Fort Collins' own New Belgium and Golden's Blue Moon.
Forty-five breweries showcasing over 100 different brews came to celebrate what we all love: craft beer. And, I guess, sunshine. And live music. And an outrageously good time. Really, the Colorado Brewer's Festival is just an excuse to get out, enjoy the summer, and taste a wide variety of what some of the best breweries around have to offer (which so happens to be quite a lot).
Since it's held in June, the sun is out in full force. And much less cool (but much more entertaining) than the band, the 98 degree temperature really takes it out of you. So what better than to cool down with a cold, refreshing 4oz pour of a delicious beer you've never tried? Festival-goers are given 10 taster tickets upon arrival to try out different pours. A single ticket will get you almost anything, however there were a few around that were two (and completely worth it). Additional tickets were available for purchase, but you were set out to a good start as soon as you stepped foot inside. And prepare to be overwhelmed.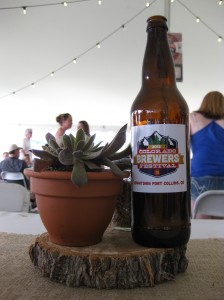 With tickets in hand, I set out to try something new and different; something I hadn't had before. There were breweries I had never heard of with offerings that absolutely blew me away. Copper Kettle out of Denver had their Mexican Chocolate Stout, a sweet and complex drink with an incredibly powerful spiciness of cinnamon and habanero peppers that lingers on your tongue. No wonder it has a 2011 GABF gold medal.
High Hops from Windsor impressed with their Chernobley, a Belgian quad aged with cherries. Loveland Aleworks killed it with their American Sour with raspberries. One of Fort Collins smaller breweries, Pateros Creek unveiled the re-release of their first ever beer, Lady Moon; a raspberry/cherry wheat (that I really hope becomes a regular rotation).
As you can probably tell, the sours and the fruit-beers were of my favorites, but that doesn't mean the others weren't quite noticeable as well. Epic's Brainless Belgian packed a punch (both in ABV and flavor), River North's white made for light and easy drinking on a hot day, Black Bottle's Hipster IPA stepped up the hops, Left Hand's Nitro Milk Stout delivered the sweet and creamy goodness I know and love, and Asher's Grenade Double IPA proved that an all-organic beer is really something to behold (and if all organic beer is this good, every single brewery in the country should make the switch).
Really, there were too many to list in terms of what I thought of each (and drinking dozens of beers over a two day period really starts to pack a punch), but believe me: all of them were damn good. Some of them were even HOT-DAMN good.  You can find a (near) complete list of breweries and beers here.
And beer wasn't the only thing on the menu; there were baked goods made with beer, gelato infused with beer, the biggest pieces of pizza and beer brats I've ever seen, cheese made with beer…. There were beer soaps, beer-holding sombreros, beer tights for the ladies. In fact, were I able to think of a single beer-themed product that wasn't available, I'd become a vendor next year.
With so many different tasty foods, unique products, live music, information panels, special events, and (best of all) amazing beers, the Colorado Brewer's Festival holds its own against even larger conventions while delivering a great weekend that showcases just how amazing Colorado can be. If you haven't been, or aren't a regular attendee of this annual event, take it from me when I say that it's one of the absolute best outdoor experiences in the state, and you are really doing yourself a disservice if you don't go.
So with that in mind, I'll see you there next year, ready to try the latest and greatest from the best state around with the best beers around.
Cheers,
-Andy