No Comments
Yards Brewing Co. | Thomas Jefferson's Tavern Ale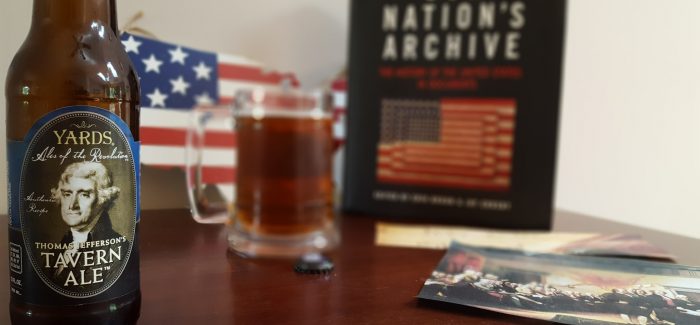 8% ABV | 28 IBU
July 4, 2016, marked the 190th anniversary of Thomas Jefferson's death. In essence, he died on the very day he helped make significant as a result of drafting the Declaration of Independence. Between the time he penned the letter to King George III and his death (1826), he worked as a U.S. ambassador to France, served as the nation's third president, nearly doubled the size of our country and sent Lewis and Clark (and crew) on their memorable trip to the Pacific. You know what else he did?
Thomas Jefferson brewed beer.
Thomas Jefferson's Tavern Ale, brewed by Yards Brewing Company with the help of Philadelphia's historic City Tavern (est. 1773), is a replica of the beer brewed by Jefferson. You can enjoy this tasty brew while simultaneously consuming history — literally.
The convergence of Jefferson's scientific curiosity and his love of ale manifested itself in a desire to brew beer. In fact, according to the Thomas Jefferson Foundation, "At Monticello, beer was a 'table liquor' served during dinner, and Jefferson's earliest designs for his plantation included spaces for brewing and the storage of beer." One could even find hops emerging from the Monticello soil. In addition to home brewing, he required ale glasses be available when sharing a house with James Monroe in 1784 and he routinely shared ale with his fellow founders at City Tavern in Philadelphia.
Similar to modern American tavern culture, The City Tavern was a place to socialize, discuss news and argue politics. The Continental Congress hung out there after discussing the fate of the British-American colonies. Akin to today's custom of complaining about politicians at the local watering hole, Thomas Jefferson, and his friends had issues with the government. So, they wrote the King a nasty letter. The rest, they say, is history.
Thomas Jefferson's Tavern Ale is no gimmick — it's outstanding!
It's a complex beer that incorporates honey extracted from a local orchard (Fruitwood Orchards) with rye and wheat. The medium-bodied, light-brown ale offers pronounced earthy spices that remind one of a Märzen. However, subtle hops bitterness and sweet malt balance the spice in such as way that makes Thomas Jefferson's Tavern Ale a boldly flavorful, yet easy drinking and refreshing American-style ale.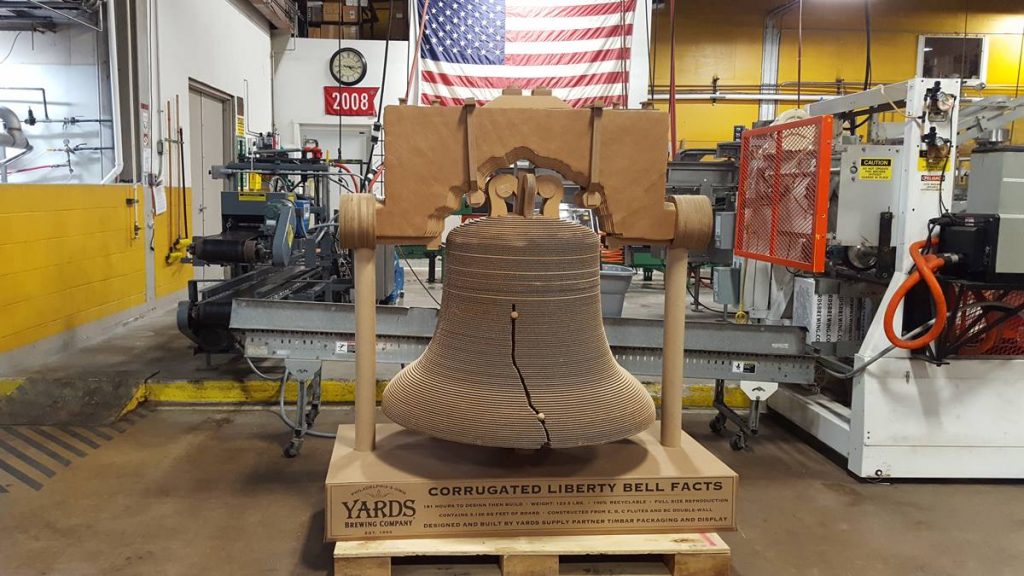 American beer history is riddled with mythology, such as the erroneous quote attributed to Ben Franklin, "Beer is proof that God loves us and wants us to be happy." He never said it. He was talking about wine, but thanks to the internet..well, you know. There's no reason to perpetuate myths because Yards Brewing lets you drink American History by the pint with its "Ales of the Revolution" series, comprised of Thomas Jefferson's Tavern Ale, George Washington's Tavern Porter, and Poor Richard's Tavern Spruce.
Sure, Jefferson was not perfect. Jefferson didn't always agree with other founders. He didn't always practice what he preached (and then some). Thomas Jefferson was, like you, me and our country – flawed. But, he wrote about a vision, a vision we celebrate every Fourth of July. Yards Brewing and Philly's City Tavern have provided a beer that mirrors the purpose of Independence Day – remembering, cherishing, and enjoying our nation's history.
Drinking an authentic Thomas Jefferson's Tavern Ale is a delicious way to wish the United States a happy birthday.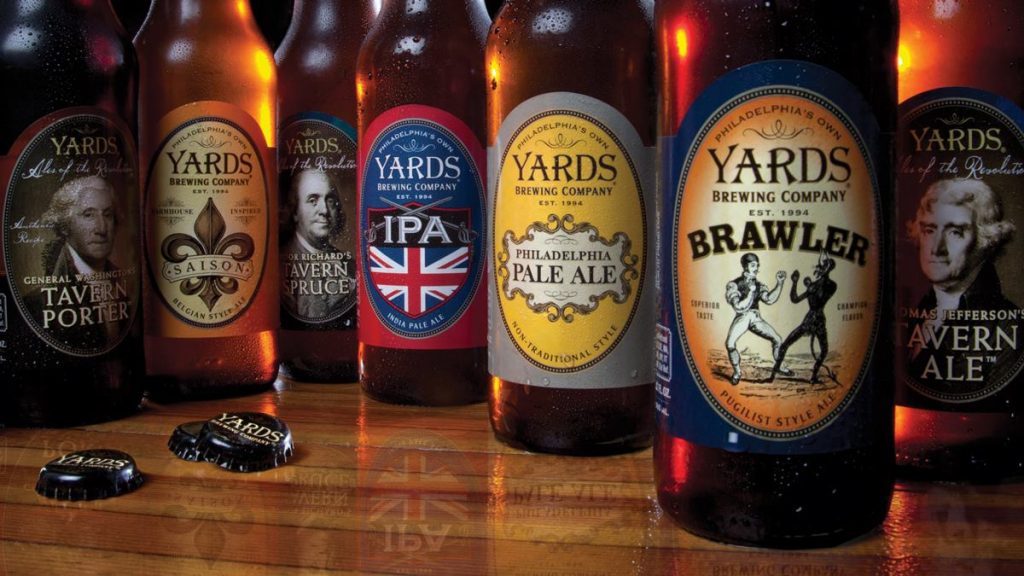 Many thanks to Yards Brewing Co., Monticello.org (Thomas Jefferson Foundation), University of Virginia and the U.S. National Archives for providing much of the information found in this article.
---