No Comments
BREAKING Arcade Brewery Shutting Down Operations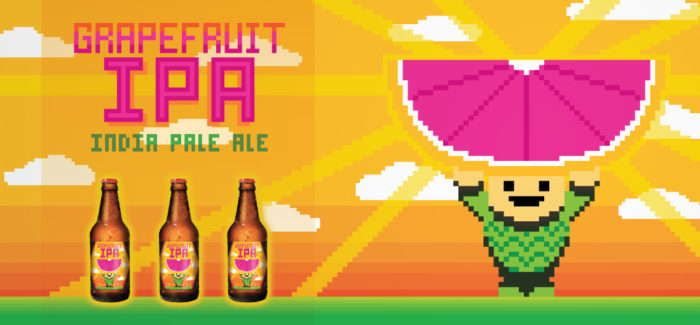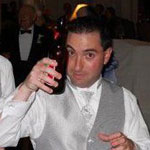 Arcade Brewery co-founder Chris Tourre has confirmed that the brewery will shut down operations immediately.
The space where Arcade was brewing was shared with two other breweries, Ale Syndicate and Around the Bend. Ale Syndicate was the brewery on the lease and in November informed the other two breweries that they would not be renewing the space.
That left both Arcade and Around the Bend scrambling to find new locations. Around the Bend just announced that they are contract-brewing out of Burnt City and while Arcade had hoped to stay in their current space they were not able to and were forced to shut down.
As for Ale Syndicate, their future is unknown. In a message via Twitter to PorchDrinking they said they still intended to keep brewing beer in 2017, however, they have not announced where they plan to brew.
This email was sent out to retailers that sold Arcade Beer this morning.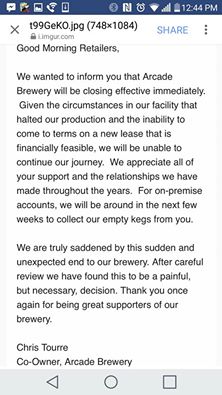 This is a developing story and will be updated as more information is learned.
---