No Comments
WarPigs Brewing | Lazurite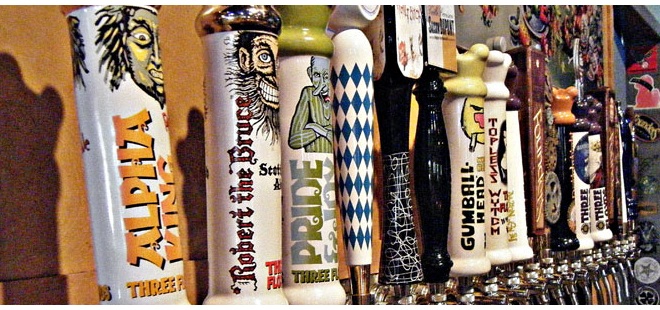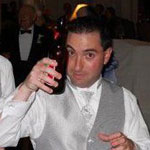 In 2015, 3 Floyds Brewing Co. and Mikkeller opened up WarPigs Brewpub in Copenhagen. Now the two have teamed up to open up a location here called WarPigs Brewing in the United States, and now their beers are available throughout the Midwest. Their flagship beer, Lazurite, is a big fruity IPA that is quickly becoming a fan favorite.
https://www.instagram.com/p/BVxl1V-gFhE/?taken-by=chicagobeer
Created by Nick Floyd and Chris Boggess from 3 Floyds and Mikkeller's Mikkel Borg Bjergsø and Kyle Wolak, the beer features citrusy flavors from the grapefruit and stone fruit. The IPA comes in at 6.8% ABV and 70 IBU. Despite the higher IBU, it's an incredibly smooth beer that starts with the citrus and a light bitterness towards the end.
On the nose I got some additional fruit notes like pineapple and orange. There's also some maltiness mixed in on the aroma but it goes well with the citrus that's clearly the star of the beer.
Fans of 3 Floyds might be familiar with a beer called Zombie Dust. While they'll share some very similar notes, Lazurite is going to be significantly hoppier than the pale aled Zombie Dust. Because of the more equal ratio of malt to hops and the usage of pale malts, Zombie Dust is a much lighter and clearer beer than Lazurite which pours a hazy golden-yellowish color.
The other thing that I love about Lazurite is the can it comes in. It's a jet-black can all around which includes the top and bottom. Maybe that's a strange thing to like, but it makes the cans stand out on the shelves and they look really cool.
https://www.instagram.com/p/BYwiWVXn3Bv/?taken-by=chicagobeer
Lazurite borders on a NE-style IPA, however, I wouldn't classify it as such. It's definitely not your typical bittery IPA, however, it's not quite at the level of some of the hazy behemoths that are on the market today.
If you know someone who might not be all cracked up about IPAs, Lazurite is a great beer for them to get into the style. It's going to have some of that bitterness that comes with an IPA, but the fruit and citrus that accompany the full flavor will cut the bitterness nicely.
For an even fruitier and hazier beer from WarPigs, I'd recommend trying Foggy Geezer – also available now here in the United States.
Mike Zoller is the Midwest Editor for PorchDrinking.com. Follow him on Instagram: @CHICAGOBEER and PorchDrinking Chicago's Twitter feed for the latest Chicago craft beer news: @PORCHDRINKCHI.
---