No Comments
New Glarus Brewing | Dancing Man Wheat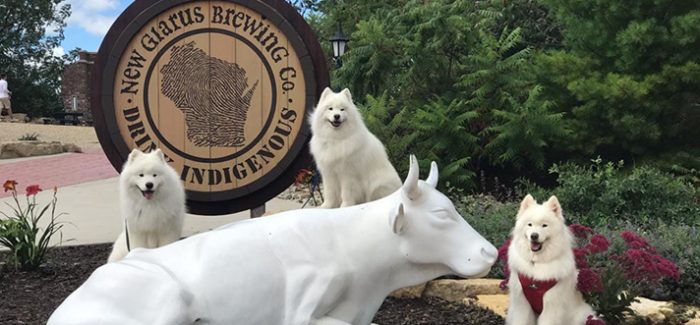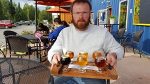 As summer comes to an end, I would like to look back on some of the fond memories of 2019. While the birth of my son, Alexander, has to rank as one of the top moments of my summer, a close second has to be my discovery of my new summer beer, Dancing Man Wheat–a Hefeweizen from New Glarus Brewery out of New Glarus, Wisconsin.
PorchDrinking recently did a brewery showcase on one of the most sought-after breweries in all of the United States. With the tagline "Only in Wisconsin," New Glarus has developed such a cult reputation here in Illinois that any craft beer aficionado is likely telling their friends and family who vacation in Wisconsin to bring them back a case of New Glarus. While Spotted Cow remains their most popular warm-weather beer, Dancing Man Wheat, in my opinion, is one of the most exceptional American Hefeweizens on the market today.
The beer pours a dark golden haze, as is expected for the style. At 7.1%, Dancing Man has a higher alcohol by volume than most other Hefeweizens, but this is to its advantage. The banana and clove flavors are much more pronounced than most American Hefeweizens on the market, and the higher alcohol content leads to a long, sweet finish, which really helps you appreciate the signature fruits and spice flavors that the style is known for. You can only get this beer in Wisconsin, but if you have not heard about the beer until reading this post, I would make the trek to the nearest gas station, grocery or liquor store over the Wisconsin border to see if there are any remaining six-packs left. This is a great beer to sip outside as the season changes and the cold crisp weather of fall approaches!
https://www.instagram.com/p/BureGhEAzub/
Feature Image: New Glarus Brewing Co. on Facebook
---