No Comments
Amalgam + Westbound & Down | Meta Coconut Barrel-Aged Imperial Stout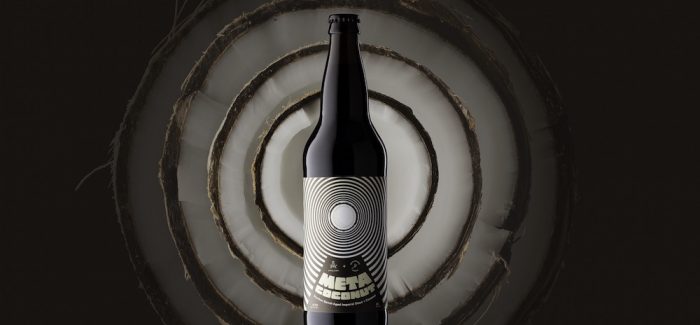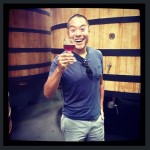 In the current landscape of craft beer, brewery collaborations have become relatively commonplace. However, Meta Coconut, a barrel-aged Imperial Stout blend aged on a ridiculous amount of coconut and released as part of the separate membership programs a both Amalgam Brewing and Westbound & Down Brewing, is unique in that it's essentially a collaboration between two breweries that share the same brewer. And while on the surface, two of Colorado's most well-regarded breweries may appear as unlikely partners, they're now intertwined in more ways that one. 
Westbound & Down Brewing (WB&D), located along I-70 in the thoroughfare mountain town of Idaho Springs, Colorado, opened in late 2015 as a brewpub focused on classic styles. Meanwhile, Amalgam Brewing was birthed in 2017 as a side project of former Powder Keg Brewery employees Philip Joyce and Eric Schmidt. Amalgam was focused squarely on specialty barrel-aged beers operating under an alternating proprietorship out of the previously mentioned Niwot-based Powder Keg.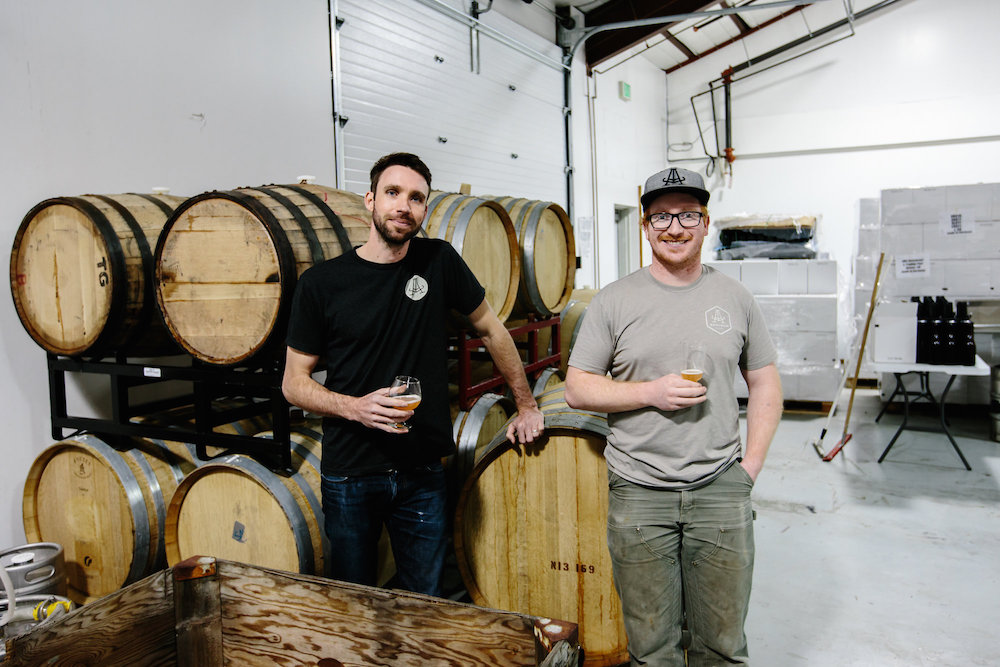 However, over the years, the two breweries underwent their own evolutions and were eventually pulled closer together. In 2018, as Powder Keg closed up shop, Joyce would move on to join WB&D as special projects manager under head brewer, Jake Gardner. Soon after, Amalgam and WB&D would begin a unique union combining Joyce's two brewing projects in the form of shared production and barrel-aging facility dubbed, The Cultural Center, located in Denver's Midtown neighborhood.
Now, Joyce and Schmidt are both employed under WB&D and still continue to operate Amalgam independently with a membership program and prior to the pandemic, monthly public releases at the Midtown production facility. Amalgam also still brews a portion of its base beer at WB&D and is subsequently transported back down to Denver in wine totes to be fermented in barrels.
With both breweries seeing recent success from their clean barrel-aged programs, the two set out to produce a massively coconut-forward collaboration that would burst forth in both coconut and barrel characteristics without overpowering one another.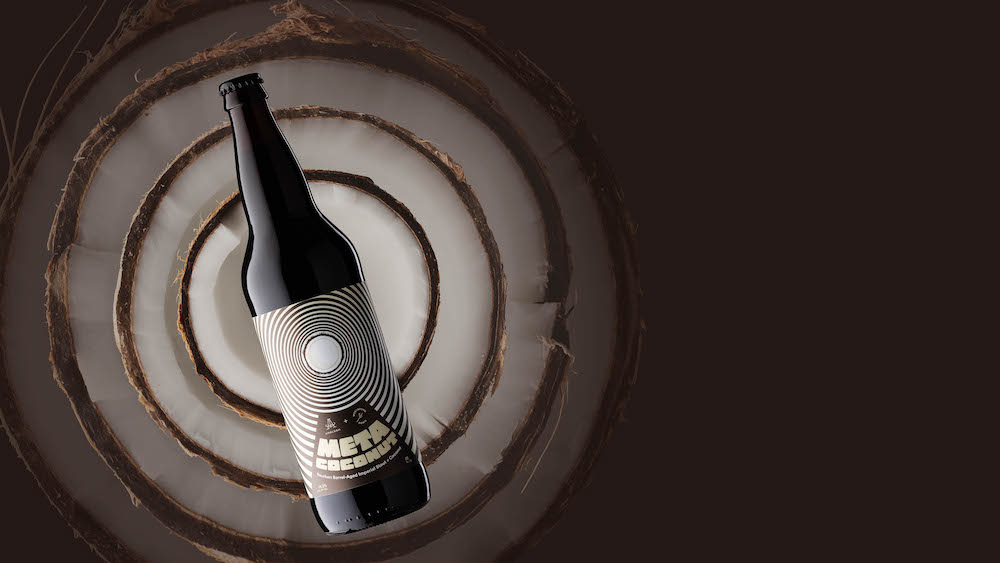 Enter Meta Coconut a collaborative blend of three beers aged in Heaven Hill Barrels each selected based on the dominant flavor present in each barrel. Meta Coconut incorporated the use of 22-month aged Other Realms from Amalgam, selected for its notes of baker's chocolate, 15-month aged Double Absence from WB&D that exhibited strong notes of toasted coconut prior to any additional coconut treatment being applied and six-month aged Double Absence from WB&D for it's thick, chewy, creme brulee, caramel qualities. The final blend was then finished on 100 pounds of coconut which equates to 1 pound of coconut per gallon of beer after loss.
"Being able to work with products from both brands, just gives me more colors in my palate for which to pull from," said Joyce. "I don't think one of the three barrels from either program would have complemented the coconut, as well as all the combination of all three, did. The sum is greater than the parts and pulling from both brands gives me more parts to play with." 
 "Our shared approach for this beer was to push the limits on coconut as much as possible while still allowing for barrel character to shine through — no regard to yield," said WB&D head brewer, Jake Gardner. " The result is a liquefied Mounds bar soaked in bourbon."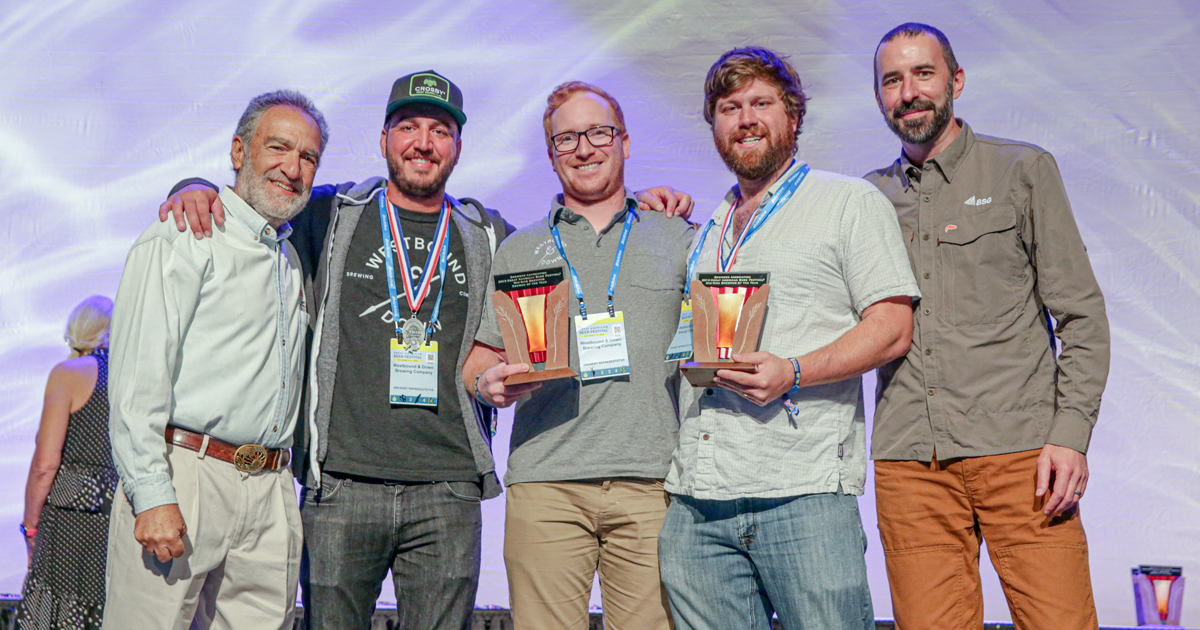 As Gardner alluded to, Meta Coconut is built on the legs of an excessive amount of coconut flavors, but what really takes this beer to the next level is its ability to utilize barrels that perfectly accentuate, balance and meld all of those flavors. While often barrel-aged coconut Stouts can often tend to be overly sweet, the brilliance of Meta Coconut lies in its dry, nuanced, baker's chocolate profile. With rich notes of cocoa, subtle caramel and a balanced booziness that helps to accent the coconut baseline, this beer perfectly achieves what both teams intended to do. And as Joyce explained, it begins with the barrels.
"I treat the barrel as the most important ingredient, so we don't want to make base beers that have too much roast, chocolate or residual sweetness," said Joyce. "I don't want anything too over the top that can hide the barrel I want to showcase."
Joyce speaks about the barrels as if they are living and breathing entities. Ones that you can attempt to influence but ultimately have a bit of a mind of their own. "All three of these barrels plus the coconut all brought unique attributes to the complexity of the final beer," said Joyce. "As always, my goal is to make the best beer possible. I try and envision what I want the finished product to taste like, and how I want the consumer to feel while consuming it."
Cover photo by Paul Gomez of Gray Box Studios
---