No Comments
South Asian Heritage Month | Why It Matters To The Beer Industry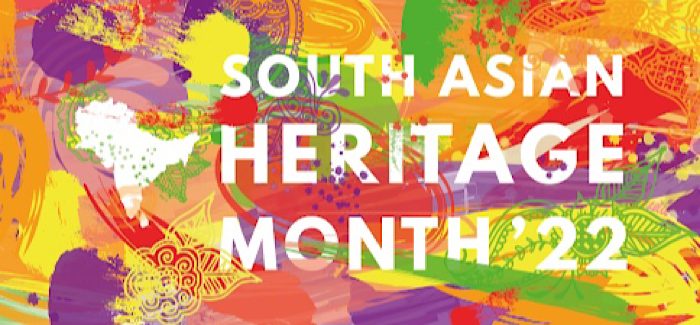 Being a South Asian in beer within the diaspora can be a lonely business. As per Brewer's Association data from 2021, just 2% of US breweries are owned by Asians, with no available information on South Asians specifically. With so few South Asians involved in the beer industry, taking time to reflect on and celebrate South Asian Heritage Month* (July 18 -August 1**) offers an opportunity to amplify our presence, support one another, and reach out and share our culture through the medium of beer, our chosen career or interest.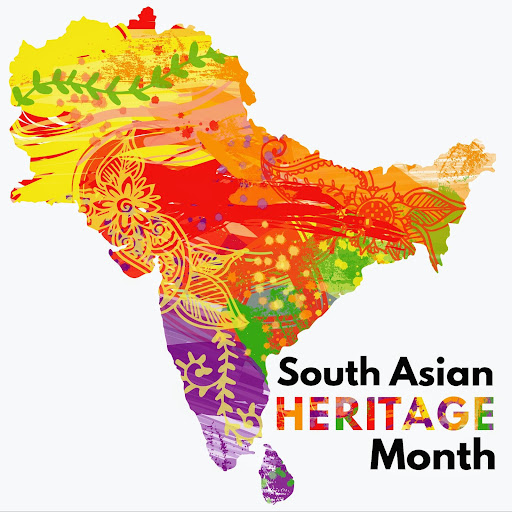 While indigenous forms of alcohol have existed in South Asia for centuries, if not millennia, beer as we know it today was brought to the Subcontinent as part of European colonization, most notably the colonization of the British Empire. Although the beer industry in the Subcontinent, particularly in India, is now among the fastest growing in the world, beer's existence in the Subcontinent is one of many ongoing colonial legacies that has a complicated relationship with the cultures it was imposed on, and this extends to those of us with South Asian heritage in the diaspora. Overcoming beer's colonial legacy and reclaiming it as our own through the ways that we make it and communicate about it can be challenging, both when interacting with our fellow South Asians and the countries to which many of us have migrated***.
These are highly complex and sensitive issues, and can be fraught with stereotypes and misconceptions, and while South Asian Heritage Month is not a quick-fix salve to easily unravel misplaced assumptions and prejudices, its existence can act as a gateway for South Asians in beer to amplify our voices and help in changing perceptions and broadening opportunities.
From providing openings to explain and discuss our heritage, outlining which countries fall within South Asia (see below), to unpicking common misconceptions around which groups of South Asians do and do not consume alcohol and why, these weeks provide a starting point to begin conversations in taprooms, as well as a chance to talk about craft beer within our own communities – helping us to bridge the gap between the cultures we come from and those we live among. As a woman of South Asian heritage working in the beer industry, it's not uncommon for me to elicit surprise, curiosity, confusion or misunderstanding – and this experience is not unique to me. For many South Asians working in beer, South Asian Heritage Month offers a jumping-off point to begin much-needed conversations.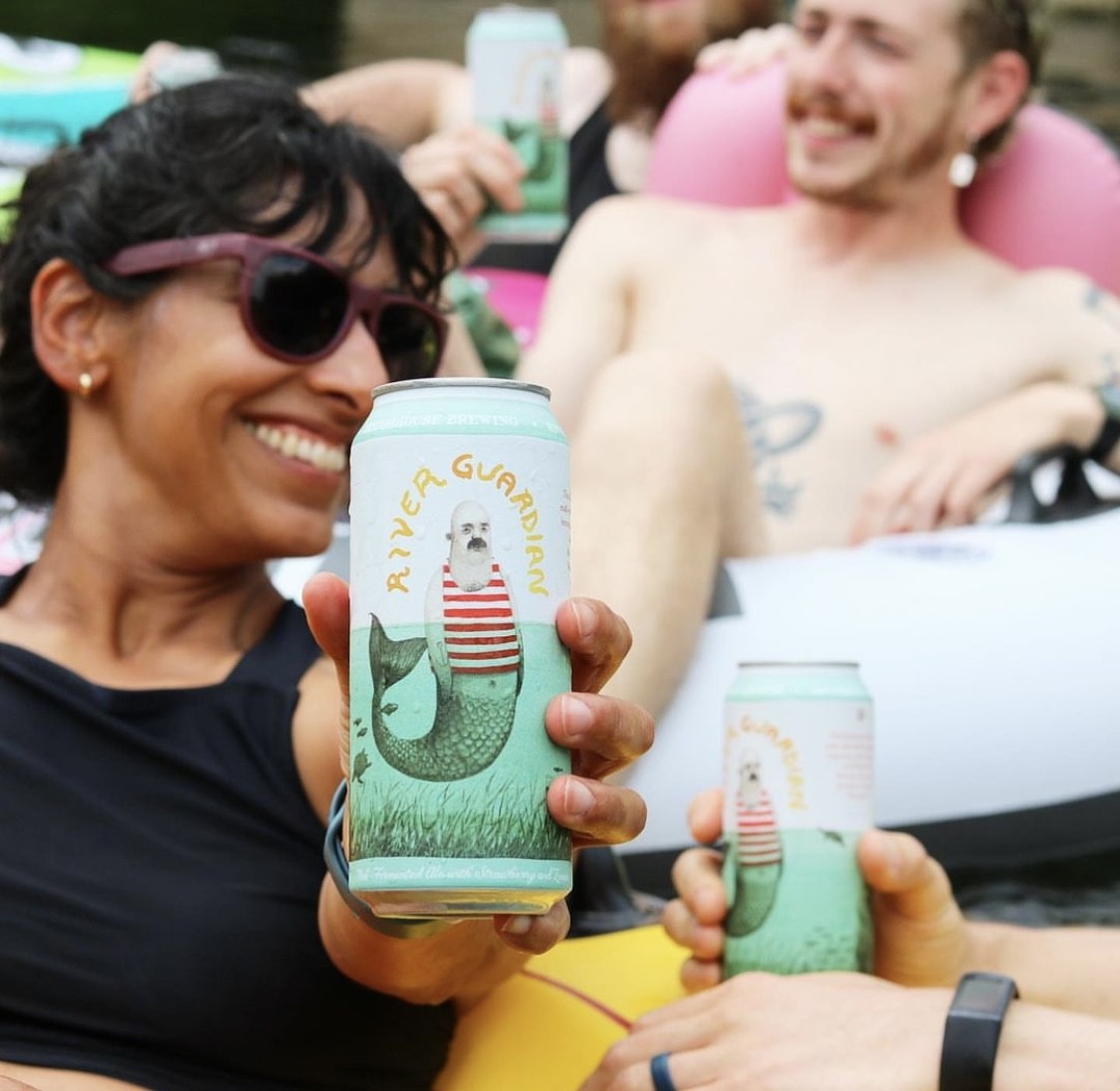 The combining of cultures and histories
Brothers Sumit & Vanit Sharma started Rupee Beer as a way to create craft beers designed specifically for pairing with Indian and world cuisine. For them, the weight of history remains relevant in the ongoing struggle to diversify craft beer culture. "South Asian Heritage Month isn't just about celebrating who we are as a group of people, rather how far we have come in modern day western society. The fact we are two brothers who have been able to join an industry which for centuries has been one of the least diverse for ethnic minorities makes us work even harder everyday to further represent and wave the flag for all things South Asians within craft beer" says Vanit Sharma.
Naz Pasternak is co-owner of Roughhouse Brewing in San Marcos, Texas, and her experience offers a clear narrative pathway into why South Asian Heritage Month is important, particularly for South Asians living in the diaspora.
"Growing up in Texas as a first-generation South Asian-American, I remember a duality in my childhood. There were my friends and activities from school, and then there were my friends and activities within my cultural and religious community. These two lives rarely intersected. I felt a constant struggle in understanding my identity and never felt safe to truly express who I was. I believe South Asian Heritage Month is crucial in inviting not only people outside of the culture to ask questions and learn more, but also those of us within the community to feel empowered to share our stories about the beauty of South Asian culture. It hopefully leads to more understanding, acceptance, and respect, allowing us to feel more at-ease in our space in the Venn diagram of cultures."
Being a part of any diaspora community means taking on dual identities and being enmeshed in dual cultures. This can be exhausting and rewarding in equal measures, particularly when you're passionate about and/or work in an industry like beer, a business that is both historically and contemporarily still very much white-dominated and orientated. Staking our place in the industry as South Asians is equally important to finding common ground between our own dualities.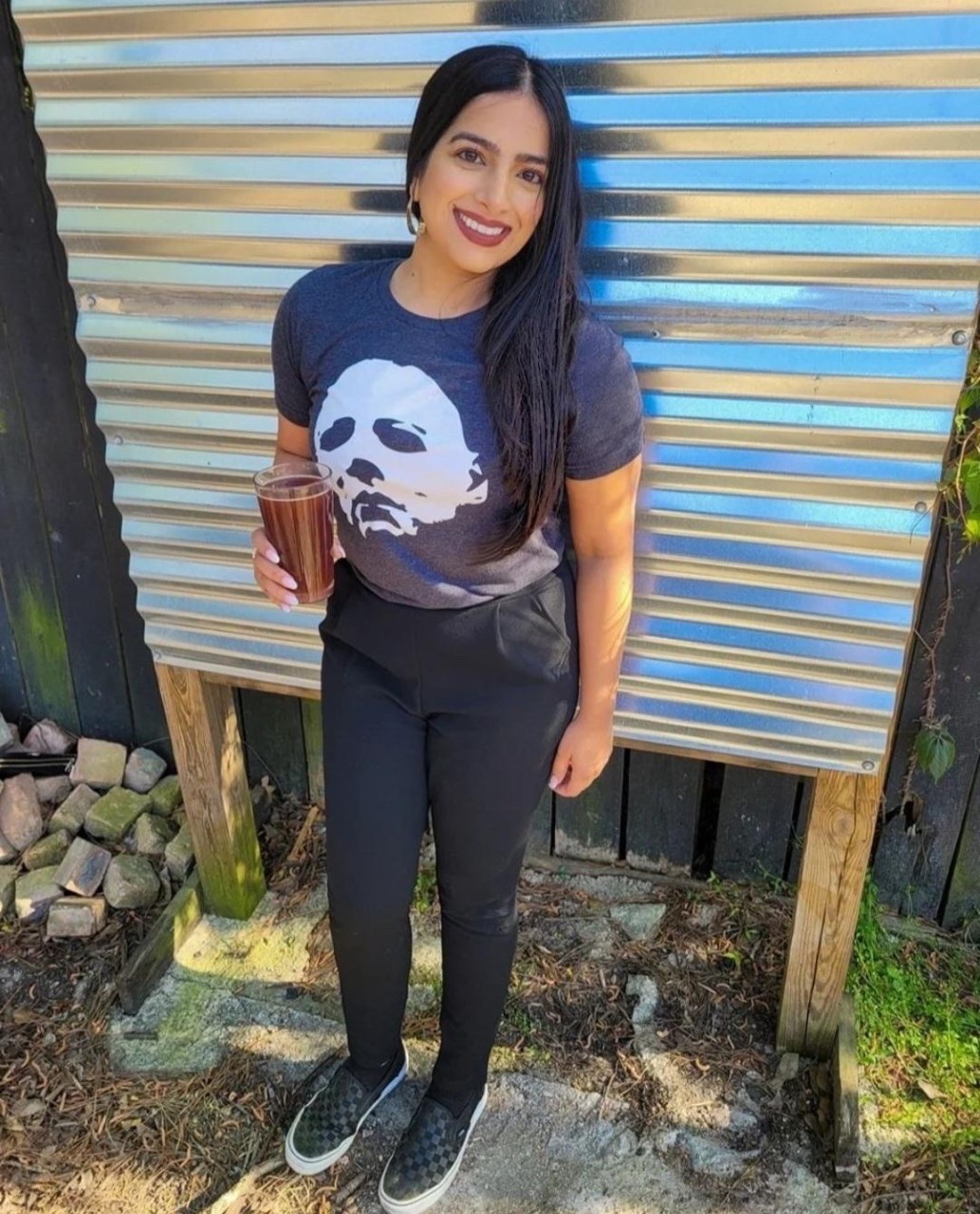 Shared values
South Asian Heritage Month presents as ideal opportunity to shine a light on shared values between the South Asian and beer communities. Pasternak says "Creating a sense of community and gathering with friends and family are very important in South Asia culture. The emphasis is on the collective, and not the individual, which is similar to our values at Roughhouse Brewing" she says. "Our vision is to create a space for gathering the community, bringing people together to connect and learn about beer and each other. South Asian Heritage Month has the potential to continue to shed light on the opportunity for connection and bring people of diverse backgrounds into the industry." Sarah Nadeem of Misfit Outpost Brewing in Houston, Texas agrees. "South Asian heritage month is important to me because we get to highlight and share things about our culture that is unknown to many people outside of South Asia" she says. "Celebrating things from my heritage in the US is a great way to educate not only Americans but other ethnicities as well. Juan [Sanchez, Nadeem's partner, Misfit co-owner & head brewer] and I can create beer labels and beer names that show my beautiful Pakistani heritage as well."
Emphasizing common ground is an important way to create bridges between communities as well as helping to promote inclusivity and accessibility in the beer industry. Having space to share the enjoyment we feel over our heritage and making it accessible enables a greater appreciation of what South Asians can bring to the beer world and an easier, more open dialogue to allow better cross-cultural understanding.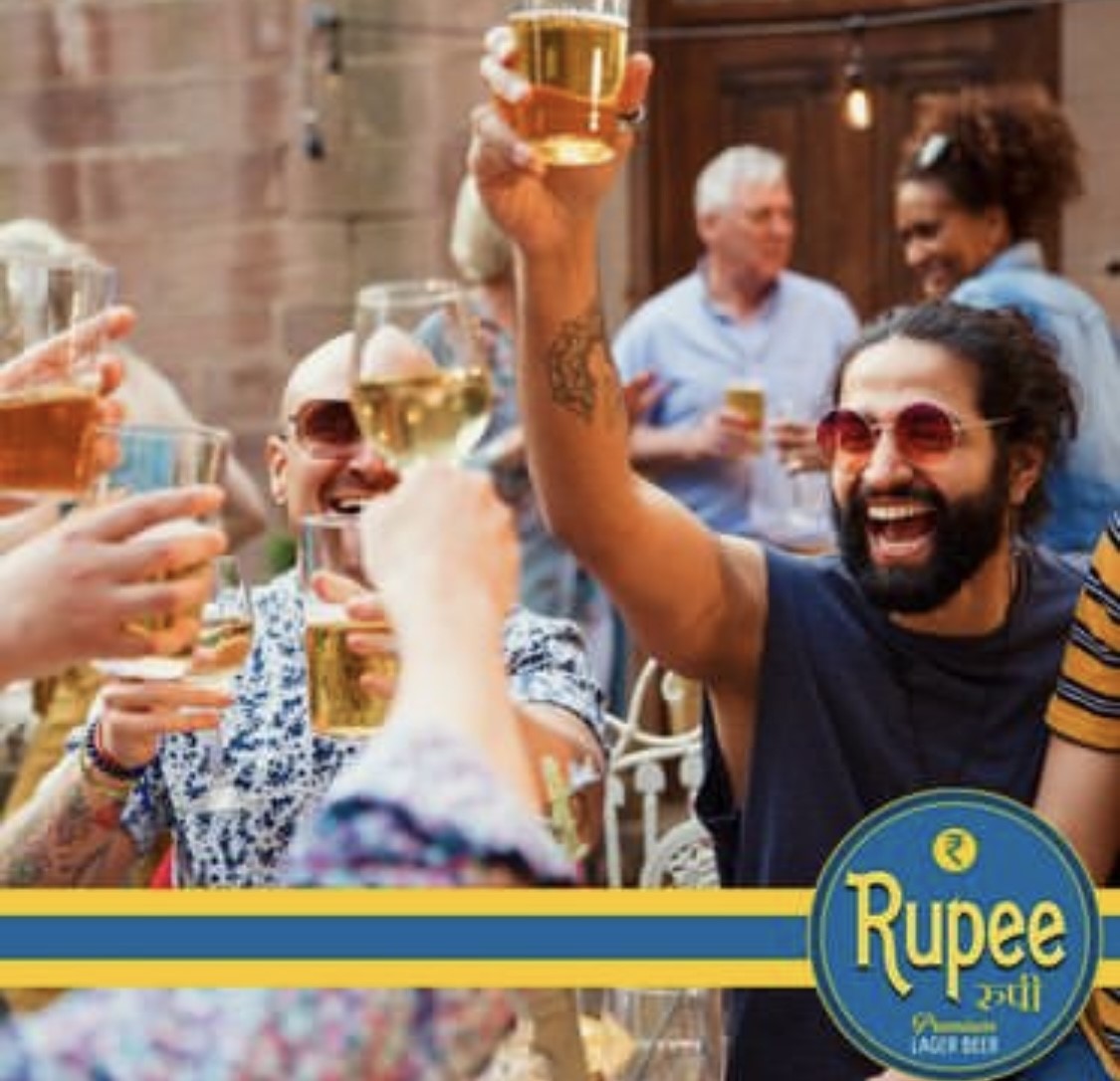 Diversity and flavor
Bhavik Modi, co-founder of Azadi Brewing in Chicago, emphasizes the role of South Asian Heritage Month importance of raising awareness of the breadth of what it means to be South Asian. "I believe celebrating global cultures and the rich history of a region that has contributed so much to world history is important" he says. "Drawing awareness to the diversity of South Asia is amazing because even within that region there are so many sub-cultures and within those countries there are many unique communities. Highlighting the diversity of the region is powerful." South Asian Heritage Month offers the opportunity to ask questions and find out more about what it means to be South Asian, for us to draw on our shared heritage and also break down dangerous assumptions that homogenize our cultures.
One way that we can do this in the beer industry is through flavor. Azadi use a range of South Asian foods and spices in their beer, including cardamom, Gir Kesar mango, chai spice and basmati rice to showcase the range and diversity of flavors found in South Asian food and drink, and how they can be used to create delicious new beer drinking experiences. At Misfit Outpost, Sarah Nadeem has also been showcasing her heritage through flavor. "Through the beer industry I can share my culture by incorporating certain Pakistani spices in beer recipes" she says, "I've always found our spices very aromatic and one of a kind – these spices are the backbones of our delicious Pakistani dishes." As South Asian Heritage Month shines a light on the rich, distinct, and varied cuisines of the region, within the beer industry it offers a space to showcase the huge potential South Asian flavors can bring to beer.
South Asians have an enormously varied and complex cuisine spanning 3.5% of the world's land surface area. From the mountains of the Himalayas to the beaches of Goa, beloved dishes incorporating local foodstuffs span the Subcontinent, all different and all with the potential to be loved far beyond their indigenous homes. Bringing this rich array of flavor options into the beer world is a crucial way that we can share our cultures, and also highlight how diverse South Asia is in itself.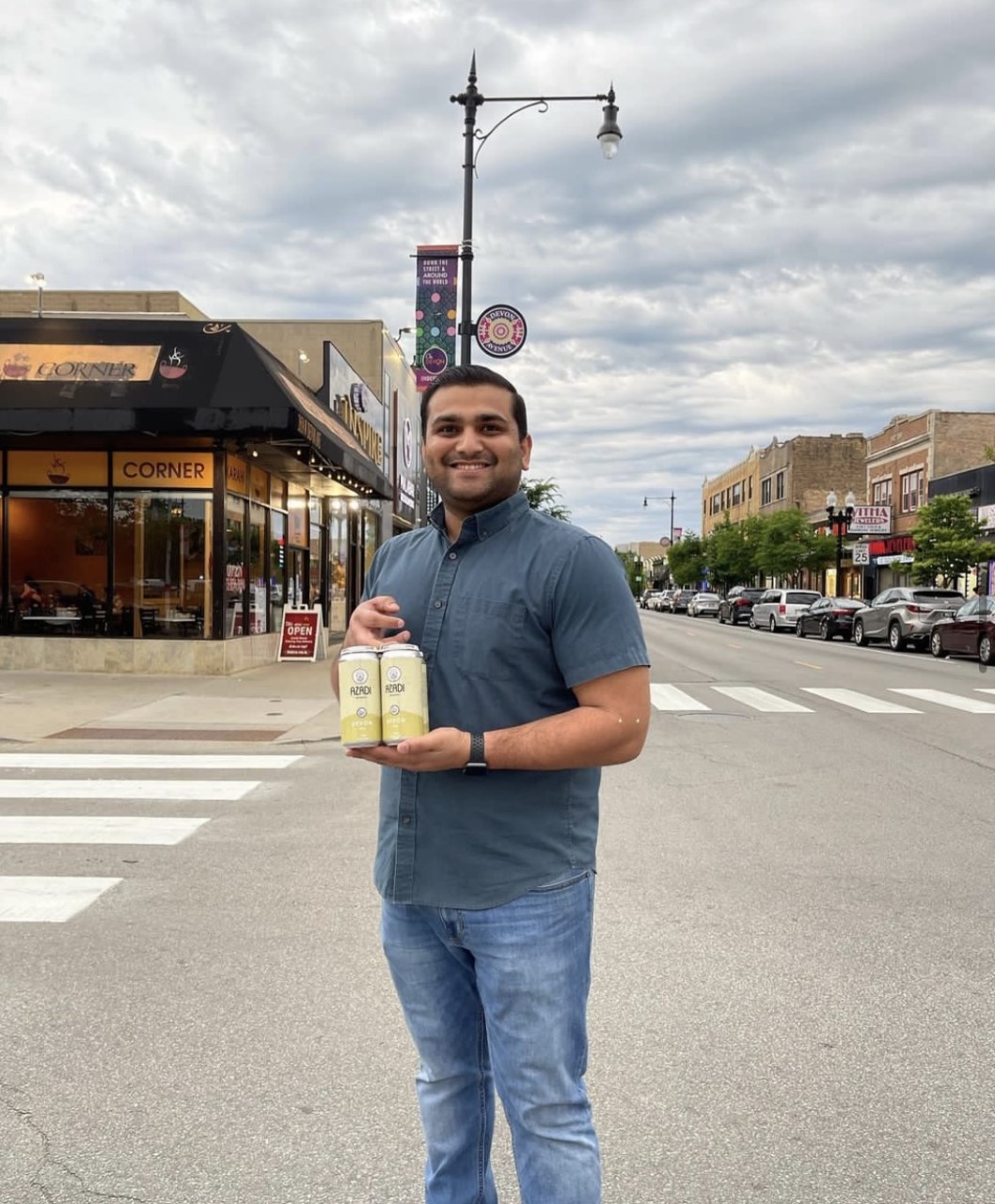 Representation
Representation and raising awareness of our presence in the industry and what we can offer remains of ongoing importance to the South Asian beer community. As a beer writer of South Asian heritage, celebrating South Asian Heritage Month is a great opportunity to celebrate the groundbreaking South Asians in the beer I've had the privilege to work with, who are pushing back against prejudice and stereotypes to demonstrate how much South Asians have to offer the beer industry. Articles on the specific challenges and opportunities facing South Asian women in beer, profiles of South Asian-owned breweries in North America and chairing the first ever beer conference panel made up entirely of South Asians in the industry **** are all highly relevant to South Asian Heritage Month and its goals of creating greater cross-cultural appreciation and understanding.
In Dallas, Texas, Ajay Nagarajan launched Windmills Brewery in January 2021, a US outpost of his successful Bengaluru brewery. To Nagarajan, representation lies at the heart of his goals for Windmills, which South Asian Heritage Month helps to amplify. "The South Asian community is growing exponentially in the US, and craft beer can be a medium to bring the community together" he says. "Windmills, which has become a hub for South Asians in the north Dallas area, and I often sense pride amongst the south Asians who visit Windmills, that yes, we can build a world class brewery and restaurant. Our presence in the craft beer industry helps dilute the stereotyping of South Asians and connects us to sections of society where South Asians have previously not been visible."
I launched the South Asian Beer Club online platform back in 2020 with the goal of creating a space where those of South Asian heritage or with an interest in South Asian culture and history within the beer community could come together, share content and amplify one another's voices, an initiative that's especially relevant during South Asian Heritage Month. Naz Pasternak agrees that building this kind of community is helpful on both a personal and professional level. "Because of where I live, I tend to feel isolated from the South Asian community. However, South Asian Heritage Month has brought my attention to other South Asians in the craft beer industry and gives me a feeling that I am not alone. It's a way to find common ground amongst the SA community" she says. "Initiatives like South Asian Beer Club are perfect platforms for connection within the industry – collaborating on a larger scale and circulating ideas across the country. South Asian Heritage Month can be a used as a vehicle to present these initiatives on a global scale."
If you can't see it you can't be it. Amplifying one another's voices within the industry, working together and showcasing our love for beer and our professional successes, both within the South Asian and beer communities are essential when it comes to broadening access to the industry, encouraging other South Asians to get involved with beer by leading through example, and educating the beer world about what South Asians have to offer it.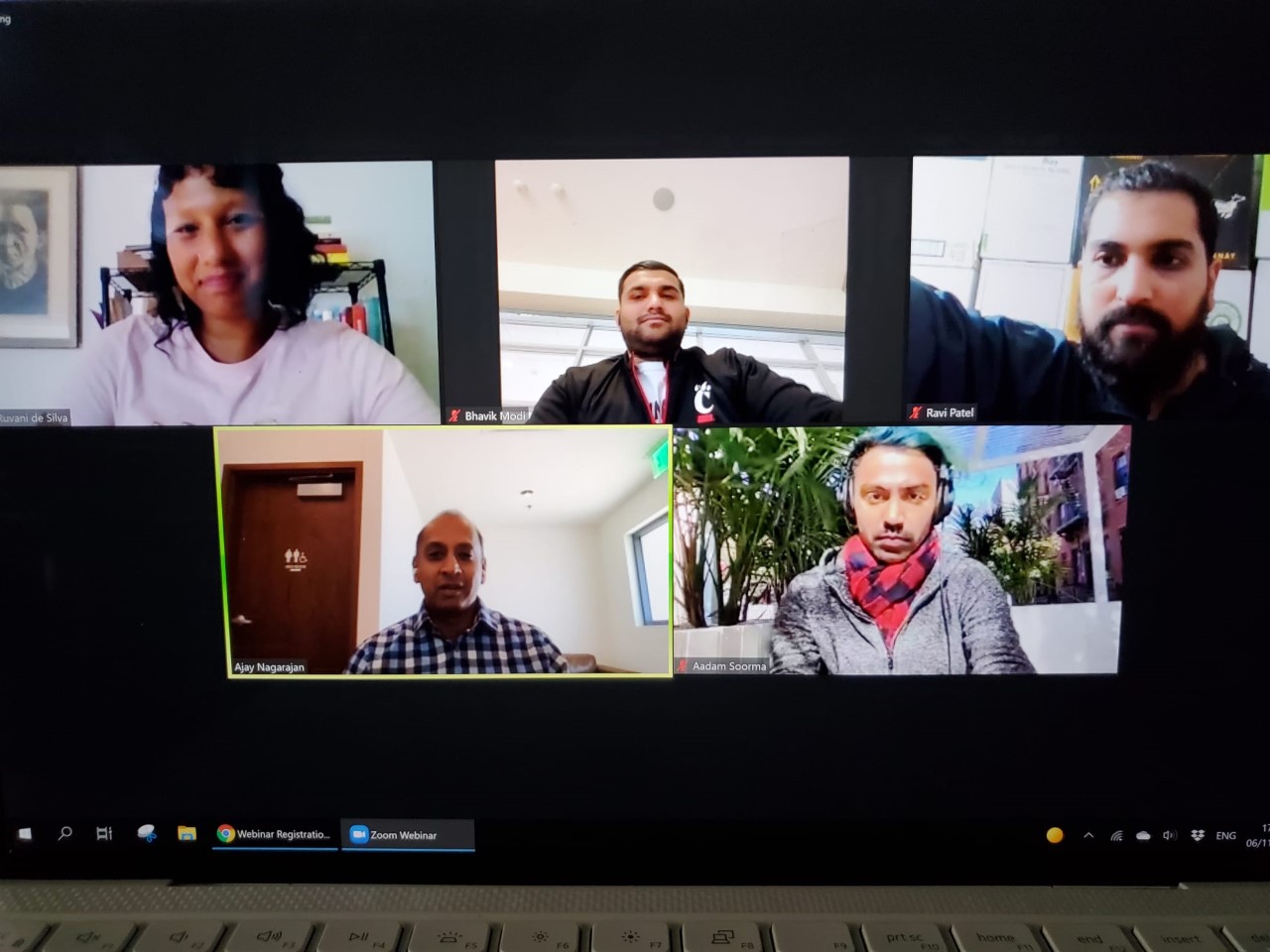 In conclusion
As the beer industry grows and evolves, making greater space for marginalized groups and championing diversity issues, integrating initiatives like South Asian Heritage Month with the industry at large and sharing common ground with other minorities while continuing to amplify our identities is the best way we can raise awareness of our achievements within the industry and help to open doors for more South Asians and other minorities to enter the beer world. "I have always been fascinated by other cultures, I'd hope that there are others out there like me who are fascinated with mine" says Sarah Nadeem, and we hope that South Asian Heritage Month will help spread that fascination, in the beer world and beyond.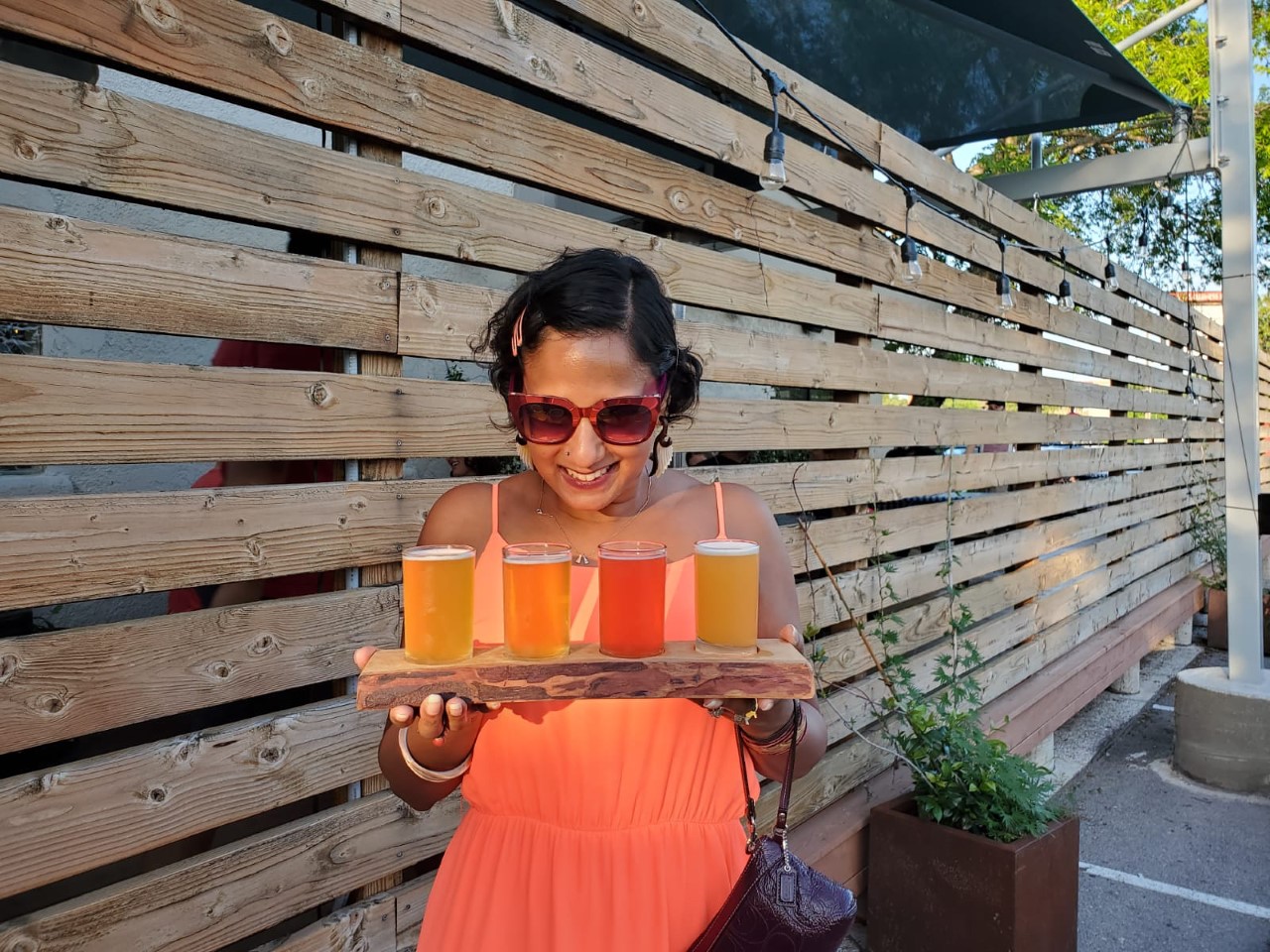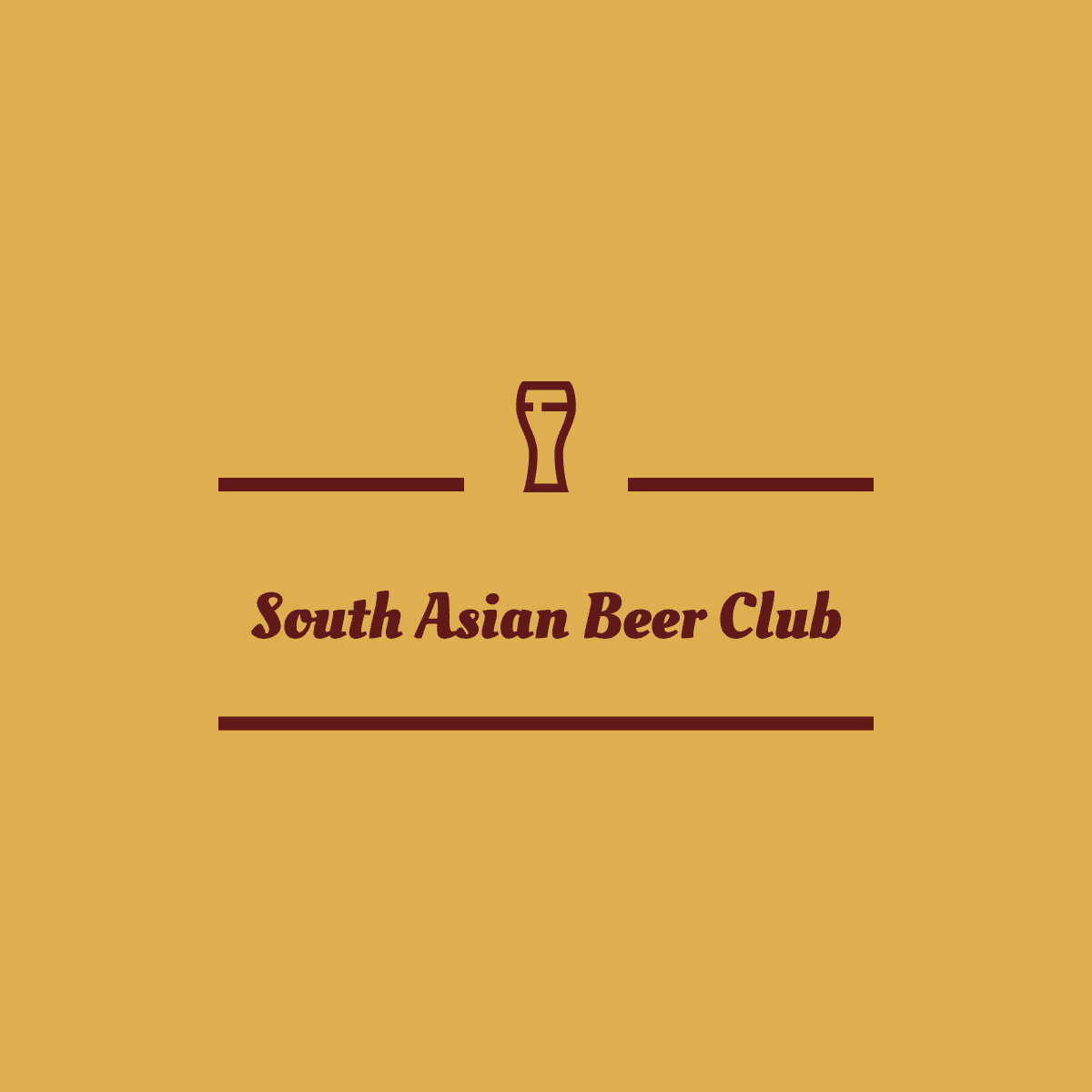 *What is South Asian Heritage Month?
Originating in the UK in 2020, South Asian Heritage Month is celebrated between July 18th and August 17th, differing from the US-designated Asian-Pacific Heritage Month of May. While Asian Pacific Heritage Month celebrates and raises awareness of the contributions of all Asians and Pacific Islanders to Western society, specifically the US, South Asian Heritage Month focuses on the colonial legacy affecting the South Asian countries of Afghanistan, Bangladesh, Bhutan, India, The Maldives, Nepal, Pakistan and Sri Lanka, and how the impact of colonization has affected South Asian societies, both in the Subcontinent and among the diaspora. While South Asian Heritage Month began in the UK, its significance affects all South Asians around the world, as it offers an opportunity for everyone of South Asian heritage to explore and share their culture with those around them, and to consider the different ways in which migration creates cultural interaction that creates spaces for a greater cross-cultural understanding.
**When is South Asian Heritage Month, and why?
The month begins on 18th July and ends on 17th August. These dates were chosen because they are significant in South Asian history. It was on 18th July that the Indian Independence Act 1947 achieved royal assent from King George VI and India, along with contemporary Pakistan and Bangladesh, which were still part of India at that time, gained their official independence from the British. 17th August was chosen because it was the date that the Radcliffe Line was published in 1947. This established the border between India, West Pakistan and East Pakistan (now Bangladesh).
The dates signify the extent of British colonial influence in South Asia, but also reflect the dates of traditional South Asian calendars and the significance of the monsoon season in South Asia at this time, so that these dates serve a dual function of raising awareness about South Asian history and culture.
*** More on this can be found in this excellent piece by David Jesudason on Interrogating IPA's Colonial Identity.
**** This took place at the 2021 Beer Culture Summit, run by the Chicago Brewseum. A full recap can be found here.
---