Posts ByBryant Vander Weerd – PorchDrinking.com
May 22, 2020 | Bryant Vander Weerd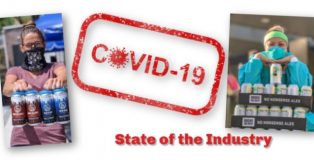 This past two months, as stay-at-home orders swept the nation, breweries had to quickly adapt to keep their taprooms afloat. Draft-only taprooms shifted to packaging, breweries got creative with social distancing measures, and sadly, layoffs began to unfold. Regarding the state of the industry, the Brewers Association announced in early April that a recent survey found that the majority of breweries were concerned that their businesses could not withstand several months of shelter-in-place orders. And, although many states are now in the process of lifting those orders, most establishments in those regions are only allowed to open to limited capacities, and they are opening in an environment where high unemployment and COVID-19 fears are limiting people's willingness or ability to frequent bars and breweries. Other locations remain under lockdown orders.
As we forge ahead, and inevitably, as states begin to lift stay-at-home orders, it is evident that things may not go back to normal, at least for a long time. At PorchDrinking.com, we're keeping a close eye on how the brewing industry reacts. Here's what a few industry veterans had to say on panels hosted by WeldWerks Brewing Co., BusinessDen and the Colorado Brewers Guild.
April 15, 2020 | Bryant Vander Weerd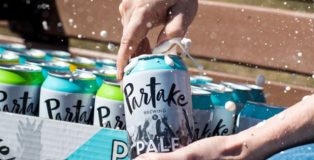 It used to be that the term "non-alcoholic beer" brought looks of confusion from those who heard it. To the craft beer connoisseur these words are even more foreign. However, alcohol free craft beers are coming up in the world and it's time we start paying attention.
Perhaps you're going dry for awhile. Maybe a health condition or medication prevents you from drinking alcohol. Or, like me, you could be abstaining from alcohol in solidarity with your pregnant wife. Whatever the reason, these booze-free brews have a slew of handy uses.
Feast your eyes, and then your palates, on these six craft beers that'll make you forget there's no alcohol in them. Read More