No Comments
Chicago's Barrel-Aging Pros Answer: What's Next for Barrel-Aged Beers?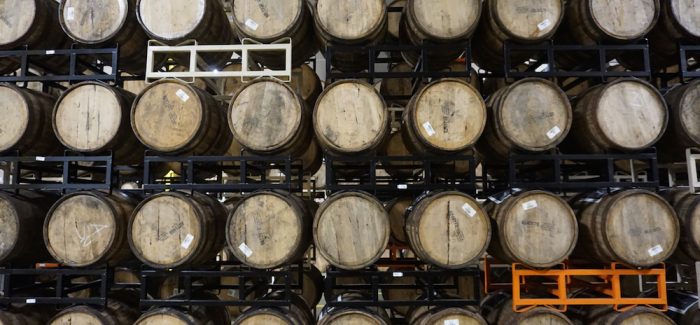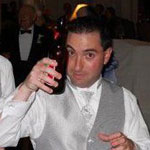 When calendars turn to a new year, the barrel-aged beer craze tends to die down just a little with most of the breweries having already released their clean bourbon barrel-aged rarities to the public. With so many breweries now producing barrel-aged beers not just in the winter months, but year-round, where does this style go from here?
Each year we see brewers trying new barrels, new adjuncts and new aging times as they continue to experiment with the style to produce a final product that can break through an increasingly crowded space.
Goose Island is one of the best-known breweries producing the style today; Greg Hall is considered the godfather of barrel-aging beers, creating Bourbon County Stout more than two decades ago. Revolution Brewing has come roaring into the picture with some of Chicago's best barrel-aged beers over the past two years. Then you have Open Outcry, a smaller/newer Chicago south-side brewery also putting out solid barrel-aged beers but with much less public hype.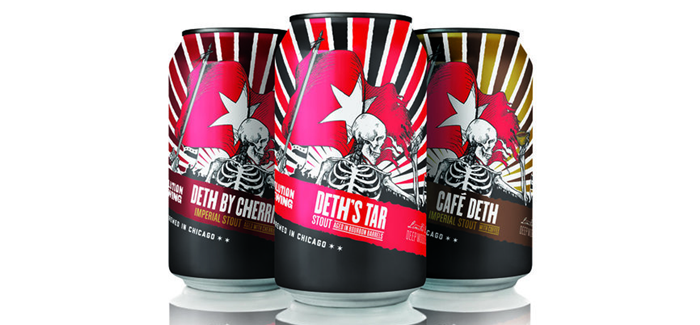 All three breweries are at different points in their barrel-aging program, but all three are competing in an incredibly difficult market that has seen an exponential boom in barrel-aged beer offerings.
"In any crowded marketplace, whoever produces products and services that provide the most value to the consumer will capture the most attention and thrive," said Open Outcry owner John Brand. "We're going to continue to work as hard as we can to brew the best beer possible and hopefully the public will reward us by continue to support us by visiting the Open Outcry taproom and drinking our beer."
https://www.instagram.com/p/BpXeU2rg2M3/
Goose Island's Brewery Research & Development Manager Mike Siegel also echoed that quality will be the most important thing for breweries to focus on in their barrel-aging program — especially as more and more hit shelves.
"The most important beer we make and release every year is Bourbon County Stout, and the number one priority is to make sure it's as good as ever, every year," Siegel said. "As with all barrel-aged beers, we expect year-to-year variation in alcohol and some flavor attributes may be more or less bold, but the overall profile has to be the expected and familiar aroma, flavor and mouthfeel that we have come to love."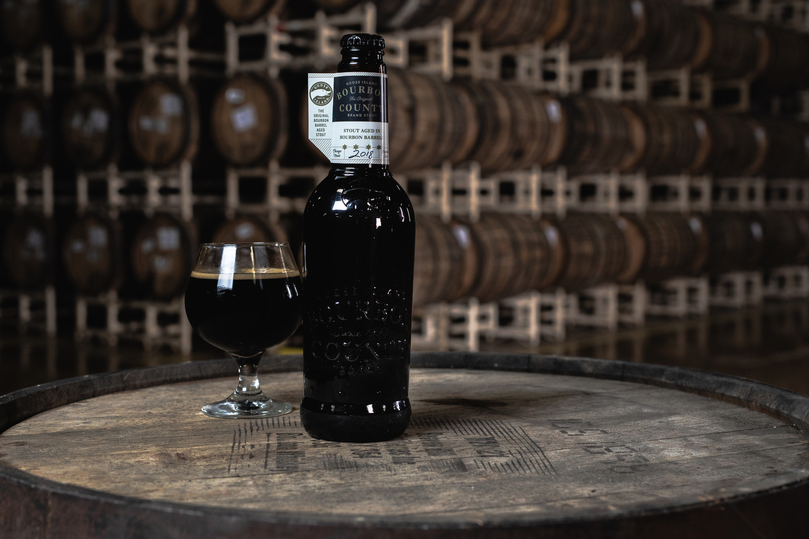 While standby classics remain valuable cash cow staples, craft beer drinkers have proven they will reward risk-taking breweries who are innovating with new styles and brewing outside the box.
It's no longer enough to just make a really solid bourbon barrel-aged beer. Brewers are now experimenting with other barrels, throwing all kinds of ingredients into the beers in an attempt to stand out from the pack. With the rise of social media and sites like Untappd and RateBeer, a beer can go viral and drive up the hype before anyone even tries it.
Siegel said that at Goose Island, they're experimenting every day, but also making sure they don't stray from the Bourbon County roots.
"We experiment with other spirit barrels like rum, tequila, scotch whiskey, gin, brandy, sherry, port, fernet and, of course, wine — both barrels and larger foudres for our sour beers," he said. "We continue to put different beers in different barrels. We know the Imperial Stout we make for Bourbon County Stout works well, but we want to continue exploring barrel-aging with different beers and different ingredients."
At Revolution, they are focused on making sure the base beer is solid before attempting any variations.
"Only after our quality bases are covered, do we begin thinking about maturation time, blending or adjuncts," said Marty Scott, Revolution Brewing's quality and innovation lead. "We focus on the quality of the base beers first and foremost. If it's of irreproachable quality, it doesn't need a whole lot else."
As for the next step in their barrel-aged programs, all three breweries have some ideas for the future.
Wil Turner, Revolution's former head pub brewer, made the move from Revolution to Open Outcry late last year, bringing a wealth of knowledge to help the program grow and develop.
"With Wil Turner recently joining the brewery and him now responsible for our brewing operations, he'll leave his fingerprint on our barrel program," Brand said. "Wil has barrel-aging experience going all the way back to his time at Goose Island and has brewed Bourbon County at the old Goose brewpub. We're excited to see where he takes Open Outcry's barrel program next."
https://www.instagram.com/p/Bp5irlUA9pW/
At Revolution, Scott sees the barrel being in the spotlight and directing where the Deep Wood series goes, expanding other barrel-aged beers from there.
"Expect more barrel-forward beers with flavors achieved through traditional methods and the very occasional playful adjunct," he said. "Someday we hope to have a mixed-fermentation program dropping beers in the summer months while our traditional Deep Wood beers are maturing, but we've got a more immediate fish to fry. And if Eddie Van Halen ever returns my calls, I hope to have him out to the brewery to play "Eruption" to the aging barrels. Can I get a signal boost?"
Goose Island will continue to experiment with barrels, but they're also focusing on building relationships with the bourbon community.
"We've become more focused on relationships within the bourbon world and we've become increasingly interested in getting to know the great bourbon makers, working more overtly with them, as in our Reserve Bourbon County Stout releases that are done in collaboration with great bourbons like Knob Creek and Elijah Craig," Siegel said. "Bourbon barrels are a raw material for us, we obviously can't make Bourbon County Stout without them, so making sure we get the best barrels is a top priority; they aren't a commodity to us."
We're moving on from the 2018 barrel-aged season, but the next batch of beers are already in barrels ready to make their appearance at the end of 2019. And as the style continues to evolve, brewers will have to balance classics with the experimental versions of barrel-aged beers.  
---