No Comments
Ex-Goose Island Brewmaster Jared Jankoski Talks Octopi Brewing Move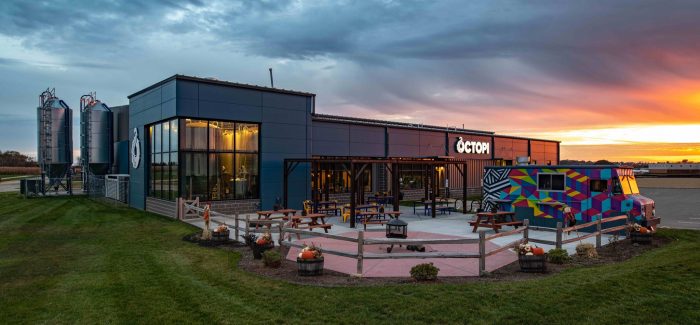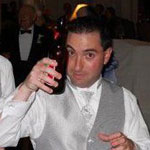 With Jared Jankoski's unexpected departure from Goose Island, the brewery is looking not only for a new brewmaster, but the individual who will be responsible for mentoring and developing the next batch of brewers at Fulton and Wood.
"We wish the Jared the best," Goose Island President Todd Ahsmann said. I think we have the deepest bench and that's a testament to how Jared has taught and mentored these brewers. That's something Jared did so well. The guy did so much for the brewery and we're sad to see him go but rooting for him. We're very appreciative for all that he's done for Goose Island over the years."
Jankoski will become the brewmaster at Octopi Brewing, a rising contract brewery in Waunakee, Wisc., about 30 minutes north of Madison. Jankoski, who is originally from Wisconsin, is excited to be heading home.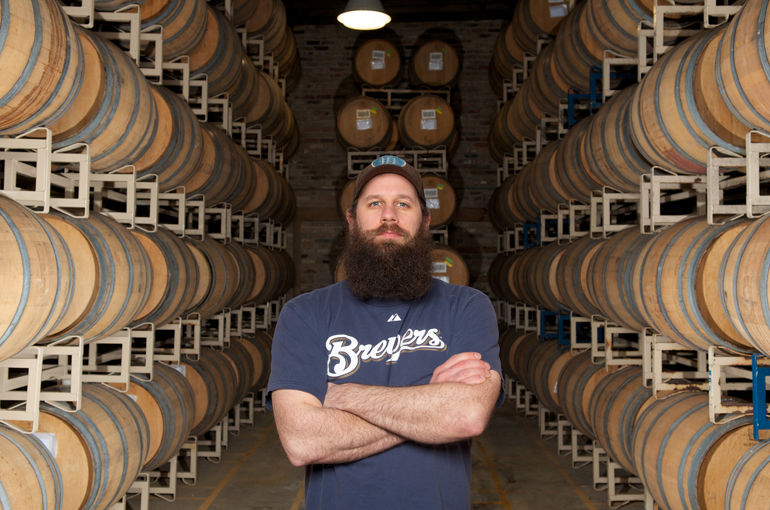 "For me, it was a lifestyle change that was the biggest thing," Jankoski said. "I'm not a city person. Just driving into the city every day became a challenge for me and getting a new structure and working for a small place was really intriguing to me."
After producing 50,000 barrels last year, Octopi owner Isaac Showaki said that one of the reasons why he wanted Jankoski at Octopi was to help them get to the 100,000 barrel mark.
"We're growing really really fast," Showaki said. "We needed a brewer that was going to take us to the next level. We needed someone with production experience and someone to take us from 50,000 barrels to 100,000 barrels. 
Jankoski and Showaki have known each other for a long time, since before Jankoski even got promoted to the Goose Island brewmaster job back in 2015. Back then, the timing wasn't right for Jankoski to join Octopi, however, the two kept in touch and eventually, everything fell into place.
"I've always wanted Jared and I've known him for many many years," Showaki said. "It took five years to convince him and now it's the right place and right time for both of us. Jared has everything and more than what we will need."

While Jankoski has always wanted to open his own brewery, he's always been intrigued by contract brewing. Nearby to Goose Island is Great Central Brewing Company, a contract brewery that produces beer for many of Chicago's smaller breweries and some from out of state.
It's a concept that he is surprised hasn't taken off faster.
"You don't want to lay down 10 million dollars to open your own production facility," Jankoski said. "The business model makes tremendous sense. As a result, I thought it would grow a little faster. But on an individual level, these contract breweries are doing quite well – Octopi is doing really well."
For someone who is a little more laid back, the "celebrity" status Jankoski got by being the brewmaster at Goose Island wasn't something he really embraced or ever wanted.
From his time working at New Glarus Brewing, he learned a lot from owners Daniel and Deb Carey about the industry, the trade and the history of beer.
"I didn't get into this to be a rockstar," he said. "People would tell me this is a cool job, but it's not cool. It's hard work that you can be proud of. That reflects my upbringing and from Dan and Deb at New Glarus."
Even with all of the resources that come with being owned by AB-InBev, Jankoski didn't have full control over the processes that were involved with brewing Goose Island's beers across their Chicago, New York, and Colorado brewing facilities.
Simple changes that a small brewery could implement in days, wasn't possible on such a large scale. With such large facilities, a tiny tweak could end up with a seven or eight-figure price tag instead of one much smaller.
"Those (AB-InBev) breweries are massive and they have fixed infrastructure," he said. "In a smaller brewery, you can just say 'hey we need this we need that and order it.' The change was slower than I would have liked and it was a big challenge. It was great, awesome, and an unrepeatable learning experience but it was arduous. It's a business and it's run very well. There's some administration and bureaucracy that makes things more difficult to achieve. You get used to it whether you like it or not."
For Jankoski's legacy at Goose Island, he's so focused on the people aspect of brewing that he hopes people remember him for helping create a group of brewers who love their trade and continue to brew, whether that's at Goose Island or at a brewery they might start on their own.
"I want people to be brewers for the rest of their lives," he said. "When they are working with me, I hope that I'm instilling good comprehensive, sustainable and practicable practices in them. So if they go from Goose Island to a small brewery, large brewery whatever, they're going to be positive contributors to our trade."
Jankoski will be jumping right into the thick of things at Octopi. They are currently undergoing a large expansion and he will be an integral part of helping build out the brewery and getting the processes set-up the way he wants them.
"My goal is to take them to the next level," he said. "I'm super excited with that possibility right out of the gate. Infrastructure is a pain in the butt and getting it right the first time is important. Then you don't have to worry about it. Getting everything integrated into the new equipment is a big immediate goal."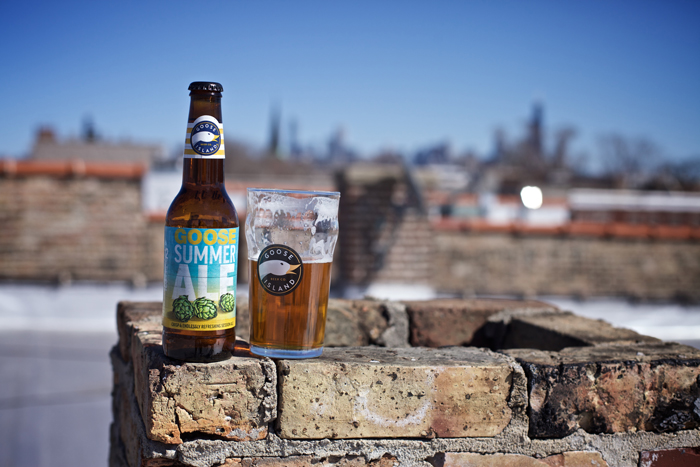 Leaving an experienced batch of brewers at Goose Island, Jankoski is excited to have a very talented group waiting for him in Wisconsin.
"Having that kind of talent pool right out of the gate is a blessing," Jankoski said. "It wasn't a make or break for me but it's a really cool thing. People see Octopi as a dynamic, enthusiastic and an intriguing place to work at. The pillars are in place to take the next step. I look forward to understanding and engaging in Isaac's business."
As for Goose Island, they are now looking for just their 5th brewmaster in the history of the brewery. And while Ahsmann does want the role filled ASAP, they will take their time and make sure they find the right fit.
"I'm confident we could fill it internally but we are taking our time," he said. "This is such an important job I want to make sure we make the right decision."
The role of brewmaster at any brewery is incredibly important, but at a brewery like Goose Island, the role is elevated to the next level. With the resources they get from AB-InBev, there are a lot of advantages most breweries don't get to experience.
"We're looking for someone who is a stickler for quality but continue the innovative tradition of Goose Island. That barrel warehouse and the beers that come out of it are so important to us. We have such a great crew of brewers right now, I need someone to inspire them, to mentor them. We brew not only in Chicago but other breweries as well. Someone who can understand other brewing systems and adapt to that."
The job posting for brewmaster at Goose Island was up on the Goose Island job board but has since been taken down. Whether that means a decision has been made or not is still anyone's guess.
---