One Comment
2021 Colorado Best in Beer Year-End Honors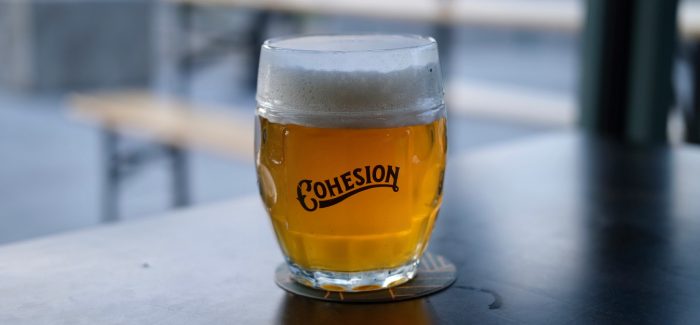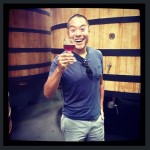 It's been another bizarre year as the global pandemic continues to rear its ugly head. While the beer world is typically abuzz when it comes to adjunct variants, I think we're all ready to bid adieu to spinoffs when it comes to Delta and Omicron.
Special thanks to our Northern Colorado Editor, Jaclyn Menedez, as well as Britt Antley, our Denver contributor for their contributions to this roundup!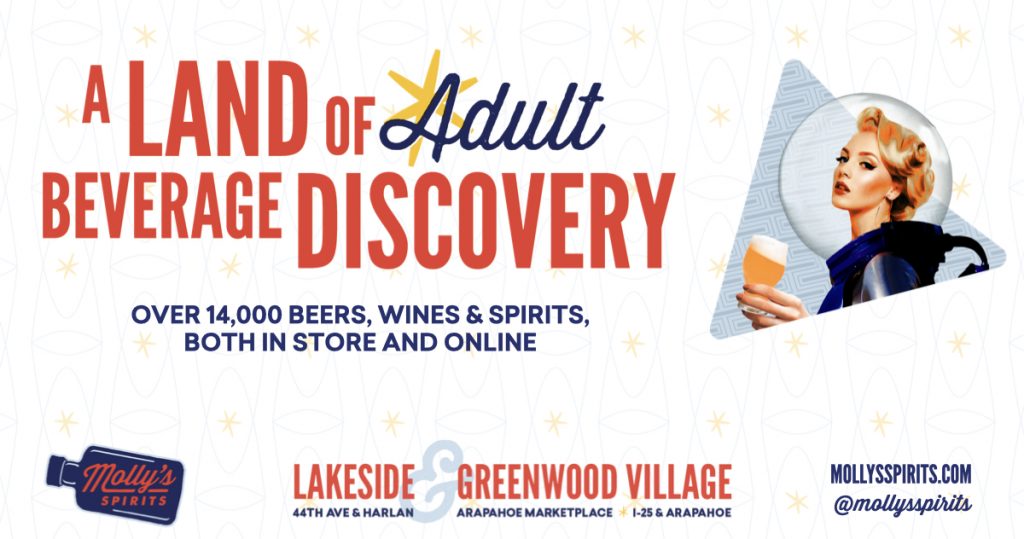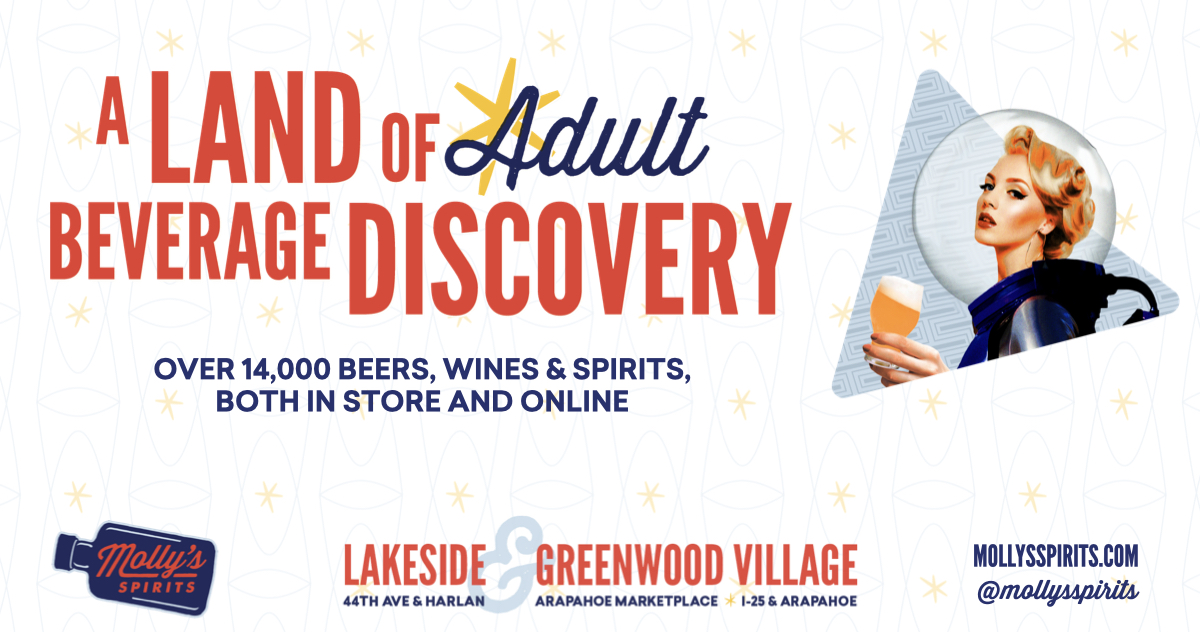 This Best in Beer roundup was made possible by our friends at Molly's Spirits. Explore a land of adult beverage discovery at Molly's Spirits, offering a curated selection of beers, wines, and spirits in Lakeside and Greenwood Village, Colorado. Shop over 14,000 products, including exclusive collabs and an extensive craft beer selection, in-store or online for curbside pickup or delivery. Learn more at Molly's Spirits.
Standout Beers of the Year
Hoppy Table Lager | Bierstadt Lagerhaus + Amalgam Brewing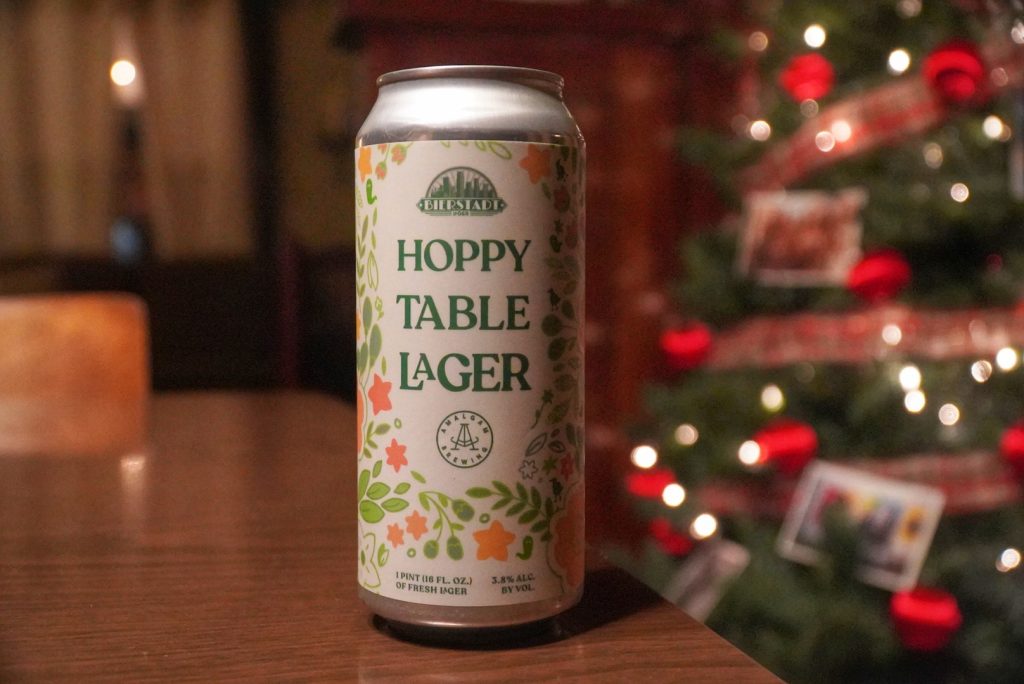 Denver's darling lager producer Bierstadt Lagerhaus continues to do virtually no wrong when it comes to producing beer. And while they had already built a sterling reputation of their own accord, they further entrenched themselves as undisputed leaders in Colorado's craft beer scene by continuing to thrive with a pair of collaborations to kick off the year. The first of which was an absolutely brilliant hoppy lager collaboration with cult favorite Amalgam Brewing that exhibited what we love best about Bierstadt's lagers in a crisp, clean, pillowy base but with the added compliment of a perfect hop-forward backbone. For true beer geeks in the area, this was the ultimate team-up and it did not disappoint in the least.
Chicago Peaks Kölsch | Westbound & Down Brewing + Bierstadt Lagerhaus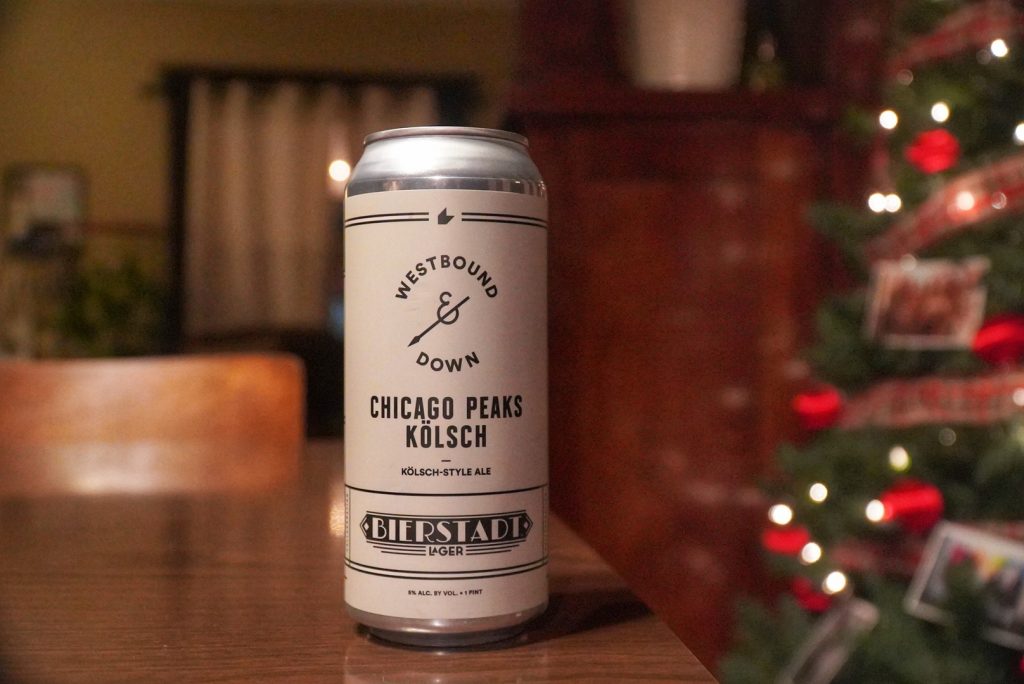 Like the previous entry, Chicago Peaks combined two absolute titans in Colorado's craft beer scene for a dream collaboration that truly represents both brands. Westbound & Down has been absolutely slaying the scene as of late with a diverse portfolio that has drawn attention across styles. And while Kölschs can be a bit hit or miss at times, this beautifully crisp, clean Kölsch exhibited the perfect amount of minerality that helped revive our fandom in this ale/lager hybrid style.
Cohesion 10° Wet Hop | Cohesion Brewing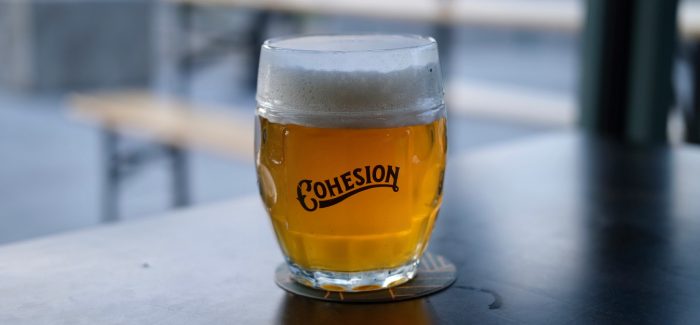 Another beer that blends traditional with new age was Cohesion Brewing Cohesion 10° Wet Hop. Starting with a pleasantly light and crushable Czech Pale Lager, a heavy dose of fresh locally grown Cascade hops were added to the brew, giving the beer a new dimension of resinous dank and fruity grapefruit. The wet hops give depth and dimension to the 3.9% ABV light Lager without sacrificing its drinkability. This is a beer I could drink all day. – Britt Antley
Mysterious Forces Blend 02 | Cerebral Brewing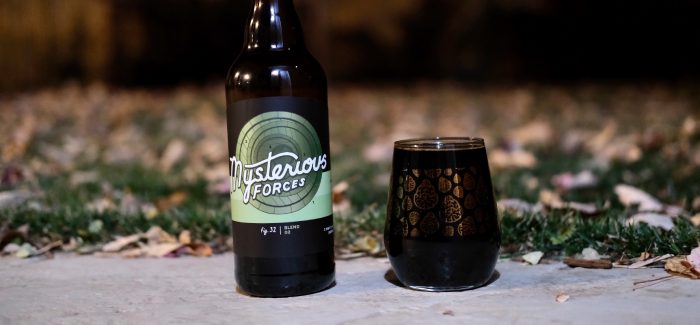 Here is yet another beer that forced me to write an article detailing how awesome it was. Mysterious Forces Blend 02 showcases the mastery Cerebral Brewing has achieved in its barrel program. Using rye cognac, Eagle Rare, and 15 Year Pappy Van Winkle barrels with vanilla, almond, and coconut additions, this big stout manages to highlight all these flavors while maintaining cohesion – not a simple task. – Britt Antley
Fat and Sassy | Knotted Root Brewing Co.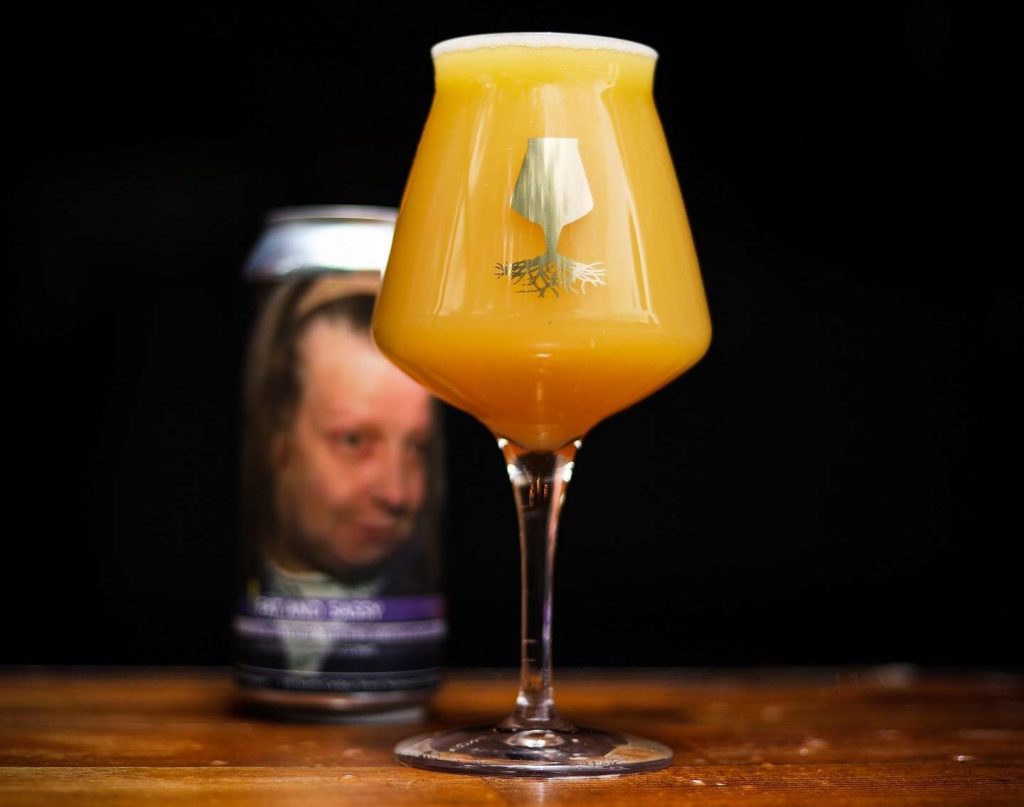 Knotted Root had no shortage of bangers this year, but the 8.2% ABV unfiltered Triple Dry Hopped Double IPA was my personal favorite. We even wrote an in-depth piece about it earlier this year. This beer, in particular, demonstrated why Knotted Root is quickly becoming top tier for IPAs in Colorado – Jaclyn Menendez
Pump Action | 4 Noses Brewing Co.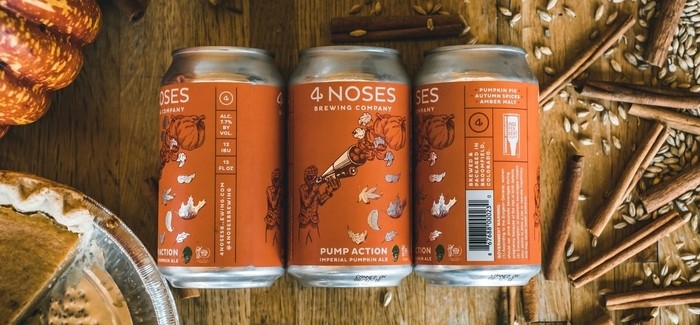 Technically this beer is released every year around autumn, but I swear each iteration gets better and better. While the beer memes are not kind to this style, this award-winning imperial pumpkin ale from 4 Noses puts its competitors to shame. The spices, the rich orange color, the balance of pumpkin without any of the heaviness: I basically drink this beer, and only this beer, from the day it's released until the day it's gone. Nothing satisfies my autumn craving quite like Pump Action. – Jaclyn Menendez
Medianoche Reserve | WeldWerks Brewing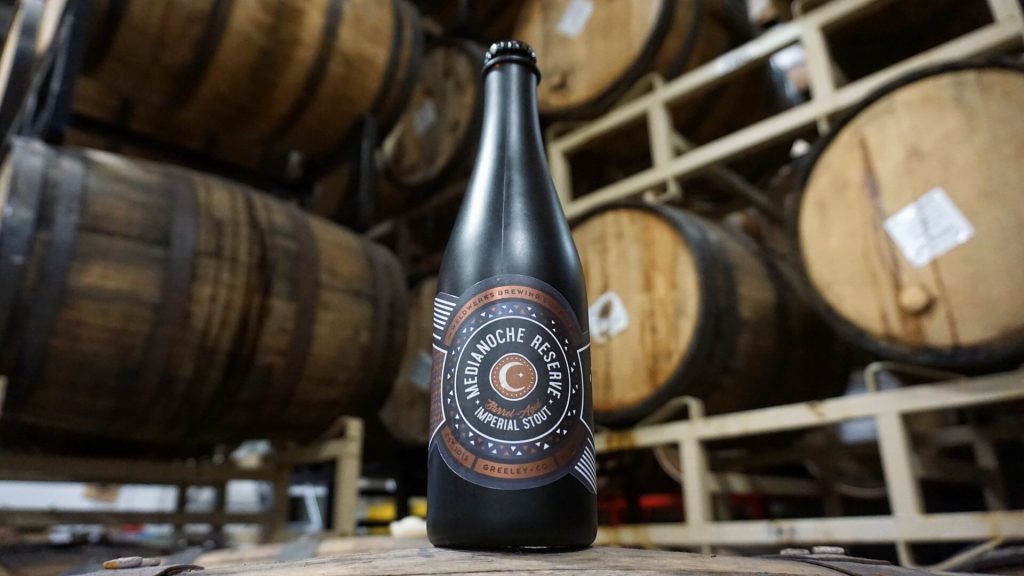 Just when you thought WeldWerks had reached the zenith when it comes to barrel-aged stouts, they continue to push the bar even higher. Medianoche Reserve featured a blend of stouts aged for 21 months in 8-9 year bourbon barrels and an adjunct treatment of toasted coconut flakes, raw coconut chips, Ugandan vanilla beans, Belizean roasted cacao nibs, and Ghanan roasted cacao nibs and husks. The result was an incredibly brilliant combo of a thick chewy BA stout base along with balanced sweetness, chocolate notes and depth from their use of adjuncts.
Trail of Dead Kolsch – Ratio Beerworks + Sire Brewing
Flatbed Round Earth Mexican Lager – Outer Range Brewing
Big Gay IPA – Goldspot Brewing
All Caps – Novel Strand Brewing
Five for Freezing – New Image Brewing
Perry Street Pilsner – Odell Brewing
---
Best New Breweries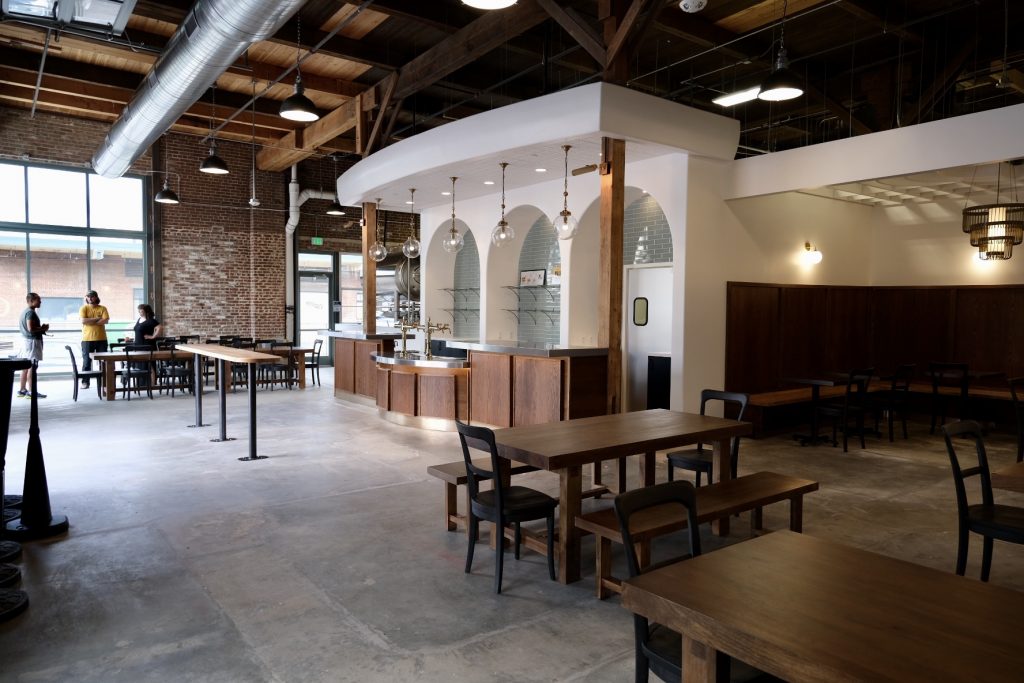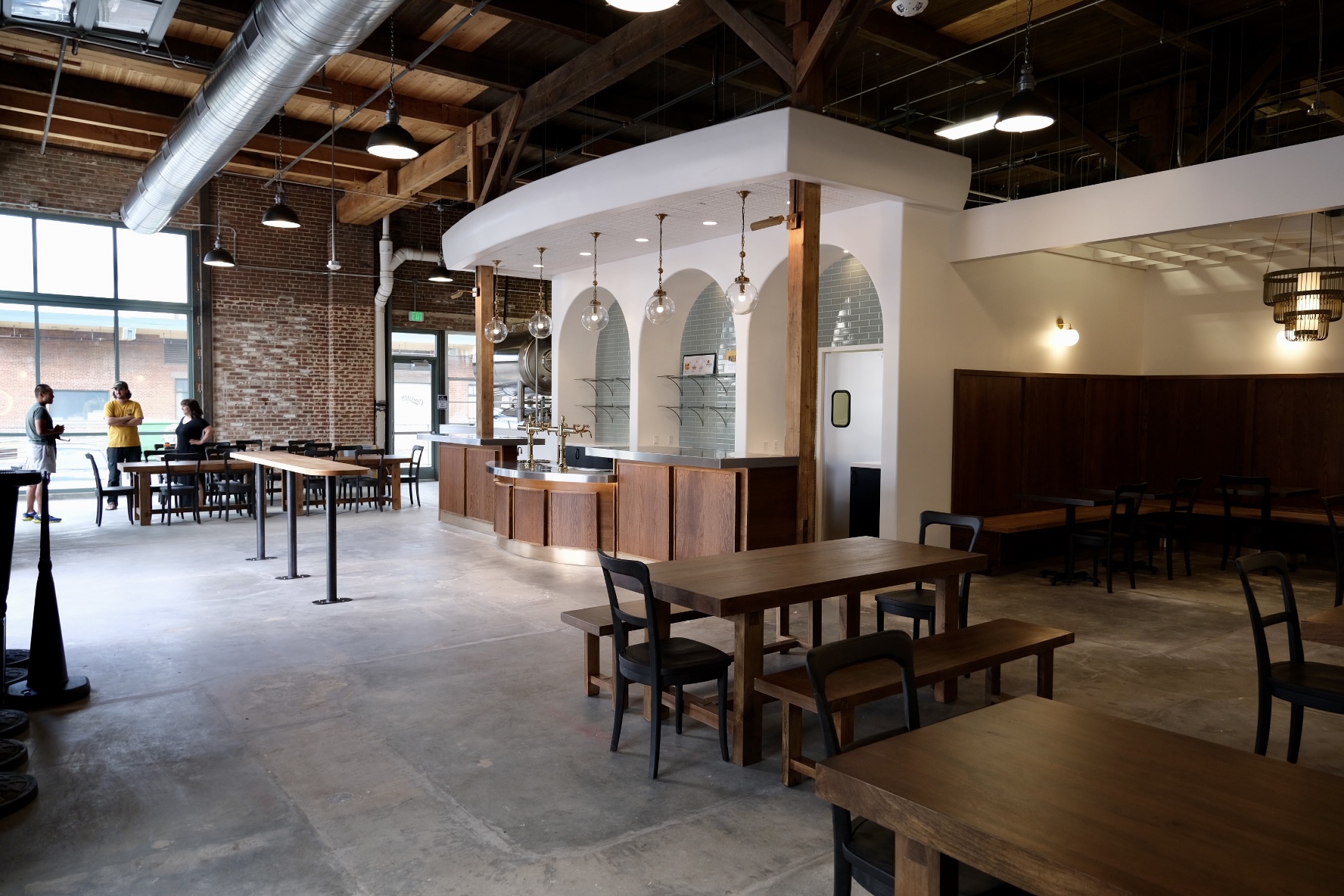 One of the most highly anticipated breweries of the year ended up fully delivering. Founded by husband-and-wife team Eric and Lisa Larkin, who were inspired by a honeymoon trip to the Czech Republic, Cohesion's brilliance is their simplicity in focusing on beautifully built Czech-style Lagers. And while that may sound limiting to some, their draft lineup features a diverse, rotating lineup that  features a Pilsner modeled closely off of the famed Pilsner Urquell, to a crowd favorite wet-hopped Lager during harvest season and a Tmavé Dark Lager for those who prefer malt-forward roasty Lagers. Read More About Cohesion Brewing!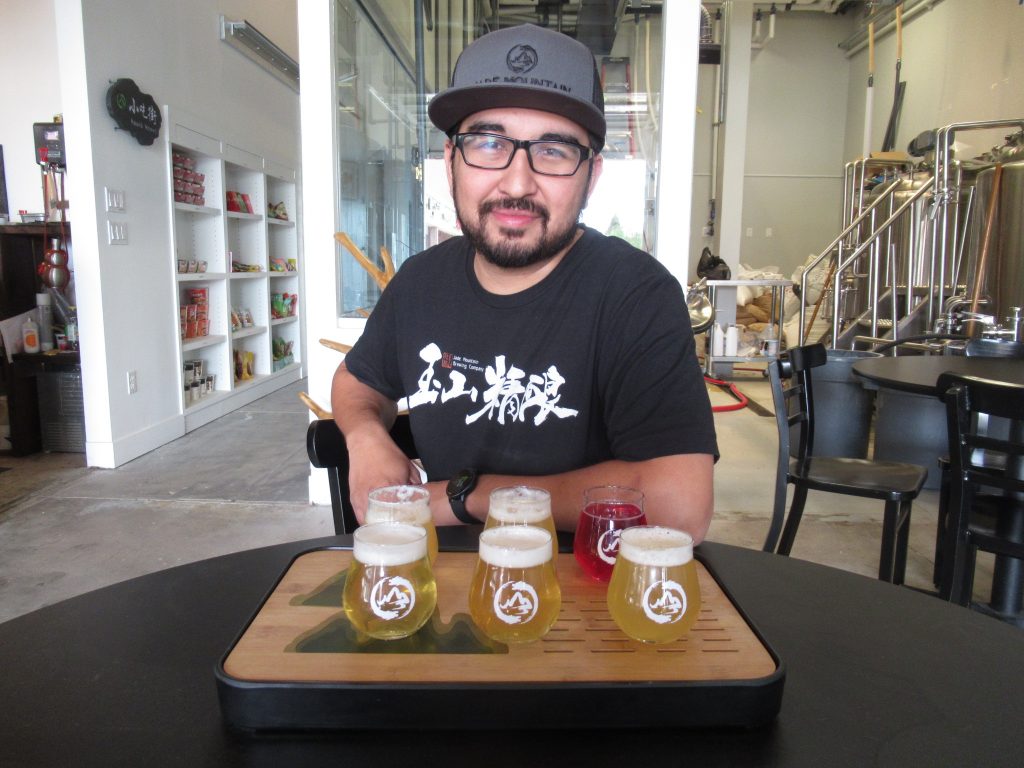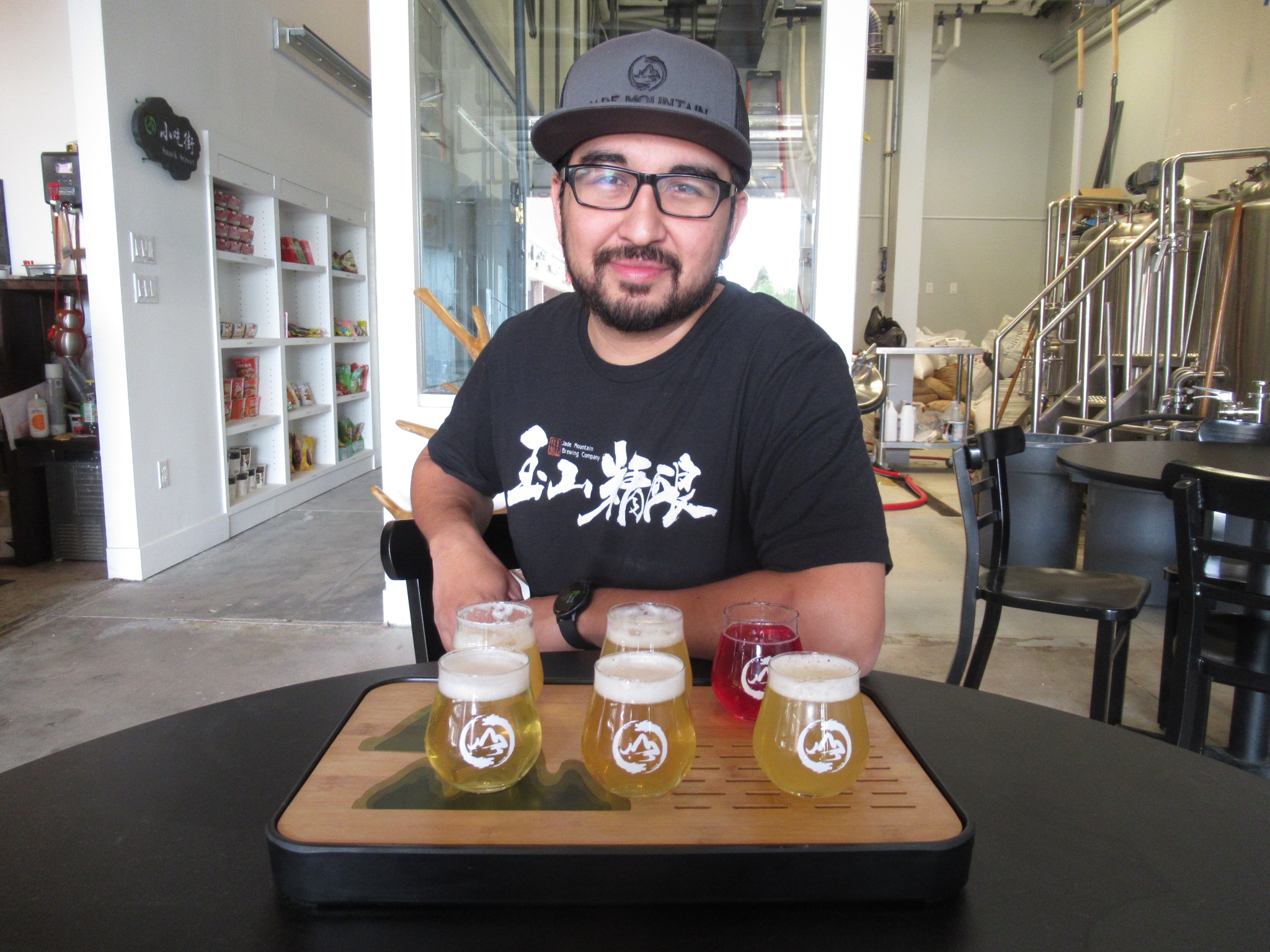 With the amount of bizarre off-the-wall adjunct utilized by breweries these days, it's pretty hard to be wowed by exotic ingredients in beer. However, where Jade Mountain succeeds is its ability to draw from Asian flavors and additions while still balancing nuance and subtlety. The Aurora-based brewery has been able to masterfully blend classic and contemporary techniques to create brilliant fusions like a rice-based Hazy IPA – but the adjuncts aren't forgotten, either. Through the use of fruit like dragonfruit and mangoes, as well as a wide range of teas, founder Sean Guerrero has been able to channel his experiences living in China while translating those flavors to the palate of the modern beer drinker. Jade Mountain Brewery!
---
Best Brewery Expansions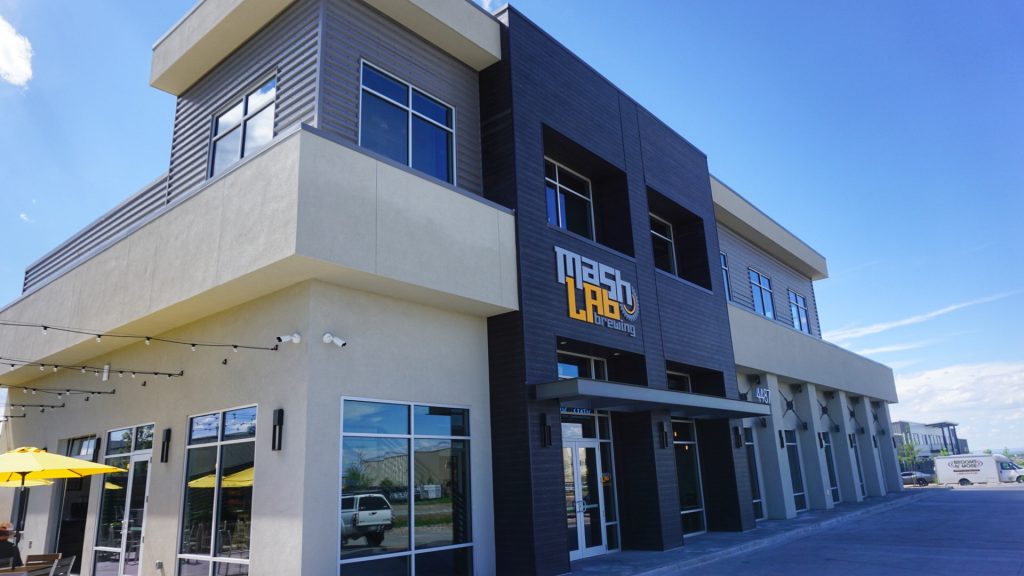 One of Colorado's best-hidden gem breweries grew up in a big way this year with a significant taproom and kitchen expansion whose culinary program immediately ascends to join the state's most promising risers. Nestled in Windsor, Mash Lab has steadily turned a number of heads in recent years – including our own at PorchDrinking – for their accomplished Lager program with home runs like Crispy Boi and their Mexican Lager, under the helm of brewer Ryan Joy. However, the buildout of an adjacent building which added a larger taproom and dining area as well as larger production space also paved the way for the addition of an accomplished culinary menu which was first conceived by accomplished chef and brewer Jake Maddux, formerly of Austin's The Brewer's Table, who now runs Smok Fort Collins. Despite his departure, Mash Lab is now set up as an unlikely destination as one of the state's can't miss brewpubs.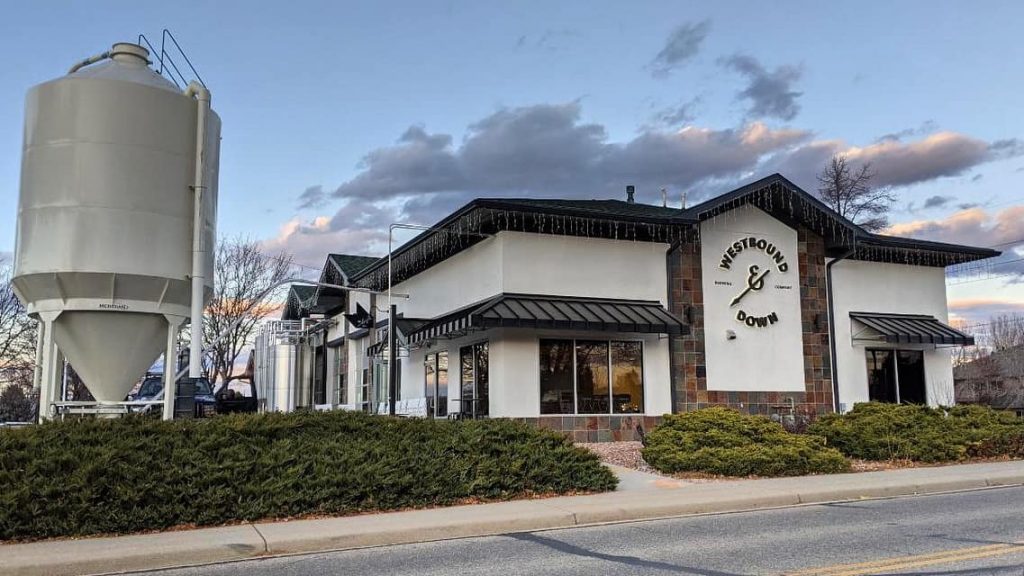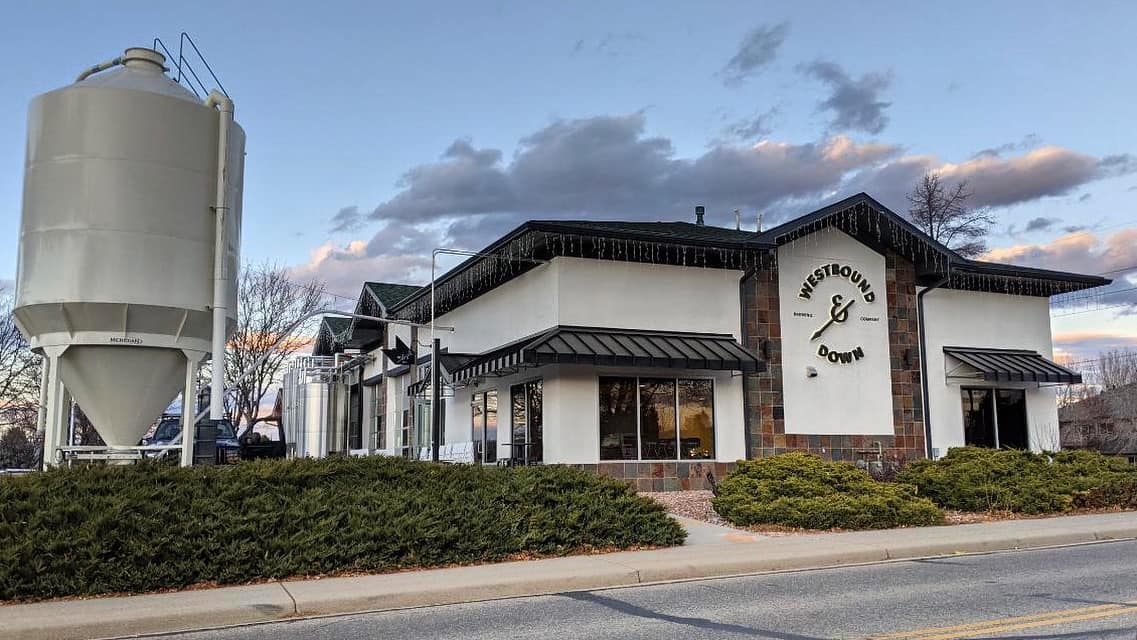 One of the only problems with destination breweries is that inevitably if the beer is good, people will start clamoring for easier access with another location closer to the city. Such was the case with Westbound & Down, whose meteoric ascent over the last five years has lead to greater acclaim among Colorado beer fans. And despite its clandestine location along I-70 serving as a perfect stopover while heading to the mountains, W&D had long been eyeing a closer outpost to Front Range. Opening right before the end of 2021, their new location in Lafayette takes over the space formerly occupied by Endo Brewing and now offers their incredible and diverse portfolio of beer in addition to a full pizza menu.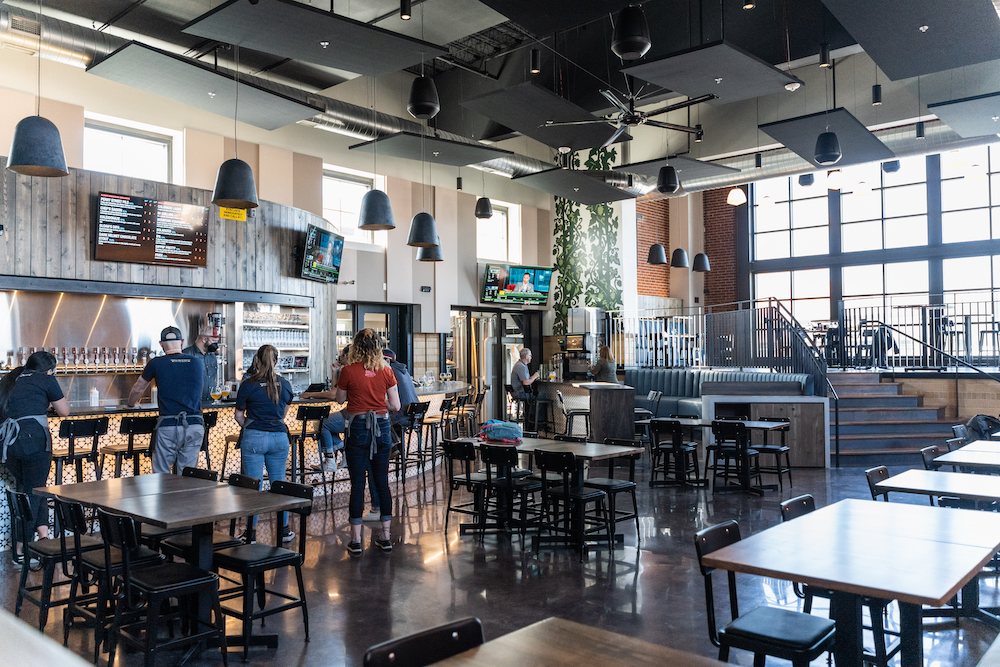 While Odell's RiNo location was widely championed by Denver-based fans of the craft beer pioneer, their crowning jewel has to be their latest addition with their new Sloan's Lake location. In addition to a stunning rooftop patio view, their newest outpost also features an incredible culinary program run by Chef Isaiah Ruffin, featuring all local ingredients as well as an impressive pilot system helmed by the ever-talented Marni Wahlquist. With a steady stream of innovative small-batch beers flowing on draft, Odell has been able to take many of these experimental releases and transition them into core-lineup fixtures. Read More About Odell's New Sloan's Lake Location.
---
Breweries Who Made the Biggest Moves in 2020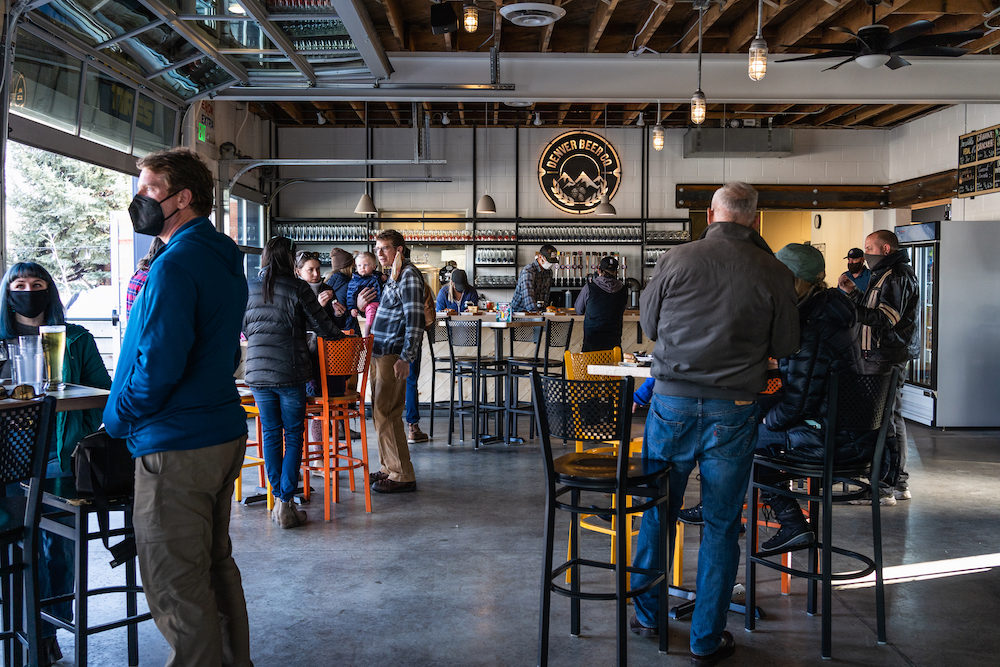 Denver Beer Company is not the same DBC you remember from ten years ago. Propelled by the groundwork laid by late head brewer Jason Buehler, DBC had already grown leaps and bounds in the quality of their beer program throughout recent years. However DBC took another leap forward this year with the opening of their third taproom location in Denver's Rosedale neighborhood, which joins their flagship location downtown, their Arvada brewery and taproom, a 48,000 square foot production facility, as well as their sister brand/taproom in Cerveceria Colorado. The newest piece in DBC's burgeoning beer empire also features the company's first on-site restaurant DBC Eats, which later spawned a permanent food truck outside of their Platte Street location. But perhaps what's even more promising for Denver's namesake brewery is the addition of esteemed brewer Andy Parker, who previously helped Avery Brewing launch their barrel-aging program and now oversees production across all DBC locations. Read more…
Outer Range Brewing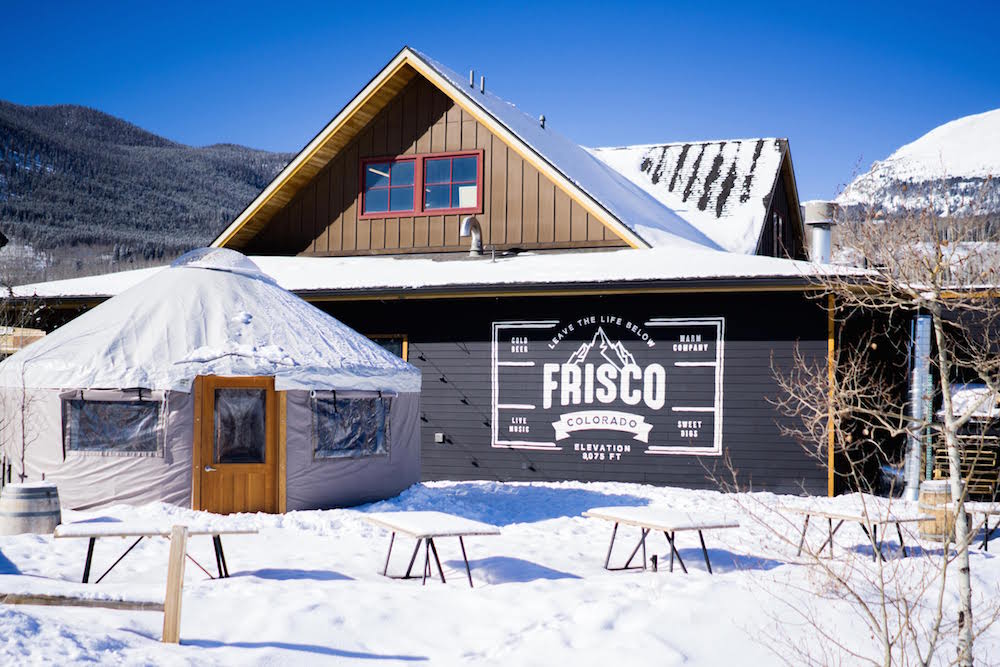 It's no surprise that Outer Range was the darling of many local beer publications this year. Heck, we've been fawning over their beers since they first launched five years ago. However, what made us so impressed with what they did this year was mainly centered around how deep they've been able to grow their beer program. Much like New Image, their success this year was largely due to their ability to prove greater consistency across their portfolio. Sure, a visit up to their Frisco location will still primarily center around hop-forward hazys, but with a slew of impressive Lager releases, continued success around collaborations and the additions of an Asian chicken joint, coffee, shop, and extended draft system allows their home base to truly serve as a destination brewery.
---
Biggest Story of the Year
Brienne Allan aka Ratmagnet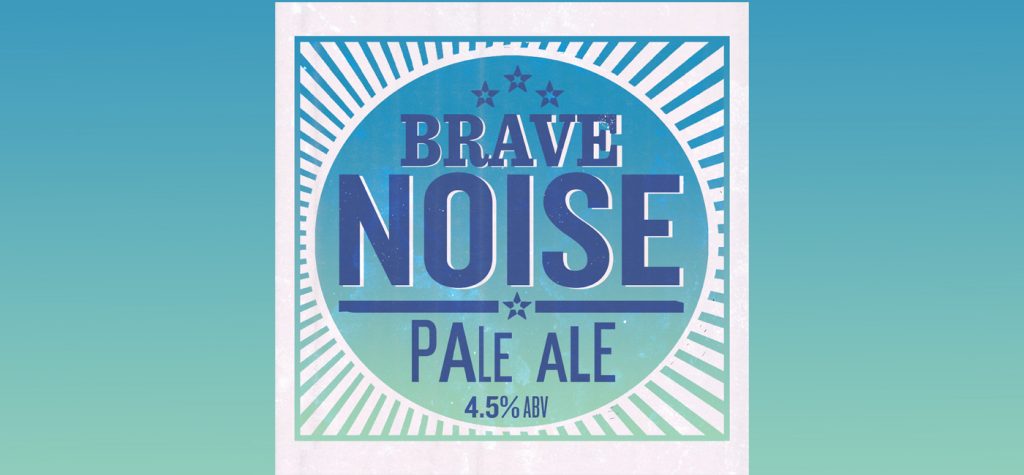 While technically a national story, Brienne Allan, aka @Ratmagnet, sparked a movement that would impact every facet of the craft beer community simply by asking for other women to share their experiences dealing with sexism in the beer industry. What followed quickly became a watershed moment for the craft beer industry, with hundreds of women coming forward to share their stories of misogyny, harassment, abuse, misconduct, toxic work environments, and much more. Since those initial posts, other allies such as Ash Eliot, founder of Women of the Bevolution have teamed up to help further the movement with the launch of @emboldenactadvance to continue sharing more stories. And Brienne Allan has also launched a collaborative beer campaign called Brave Noise to advocate for safe spaces and inclusive environments by requesting breweries be transparent with their policies and commit to long-term work. Locally, several breweries have adopted or updated their code of conduct to align with a safe work environment and joined in the movement by brewing their own Brave Noise beers as well. Learn More About Brave Noise!
Ball Corporation Announces High Minimums for Can Orders
Also more nationally focused, Ball Corporation, which has virtually a monopoly on can production in North America, announced that it would be increasing minimum requirements on orders for printed cans from one truckload up to five truckloads per SKU. This minimum requirement makes it virtually impossible for small-sized (and even many regional-sized) breweries to place orders directly with the manufacturer. The implication means that several breweries will likely have to shift their packaging to printed labels versus printing directly to cans, and that they'll also likely have to source their cans from a distributor, which in turn drives up the end cost. This comes at a perilous time for breweries as many have had to shift their business models to focus more on packaged to-go beer since the onset of the pandemic.
Breweries to Watch in 2022
New Image Brewing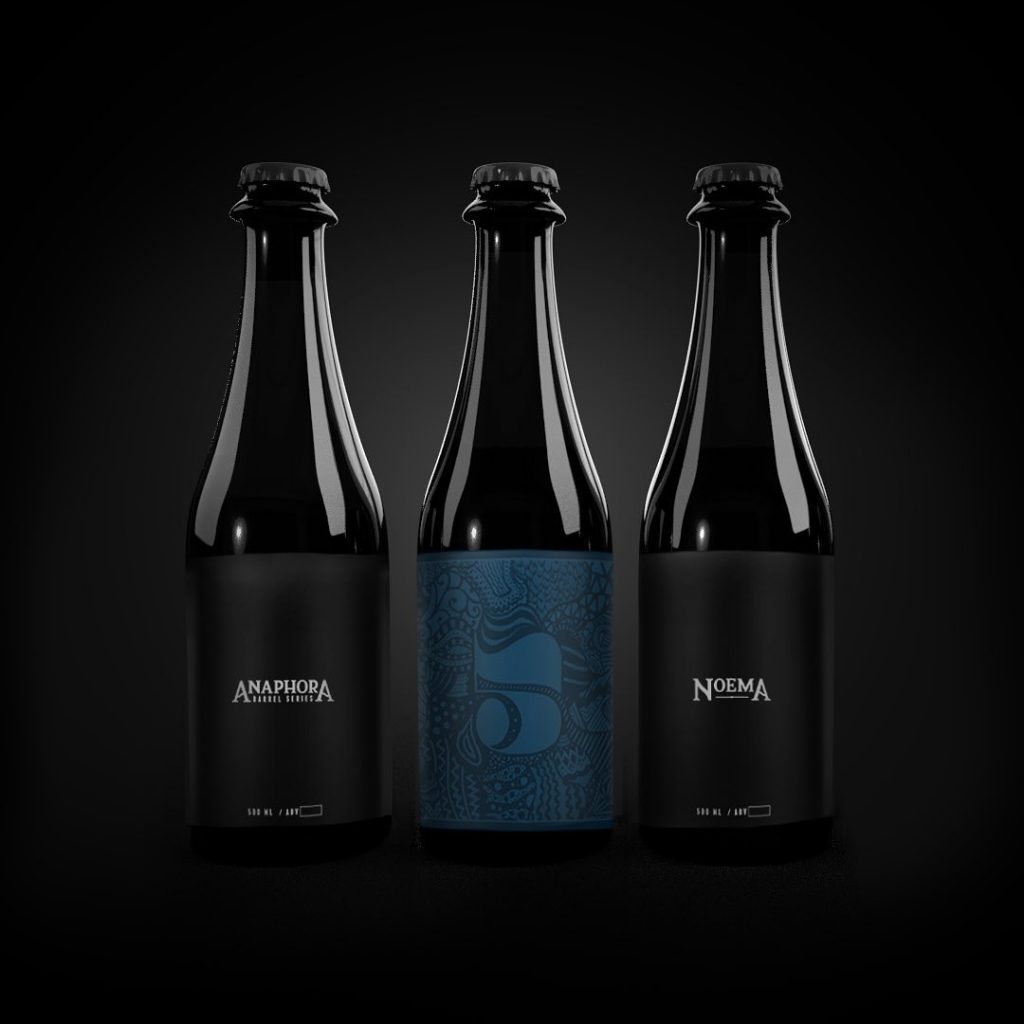 Perhaps one of the region's most underrated breweries, New Image Brewing took its game to the next level this year. Proving that they're more than just Hazy IPA's, New Image started and closed the year with elite-level barrel-aged beers with Five For Freezing to start and bookended the year with the launch of the Noema and Anaphora series. In addition to impressive collaboration releases with Jester King, New Image further pushed the boundaries of hop innovation throughout the year with the use of Phantasm powder, cryo hops, biotransformation techniques, and more to tear down our previous understanding of hop capabilities. Expect an even bigger future on the horizon as they announced earlier this year that they'll be opening a second tasting room attached to their current production facility.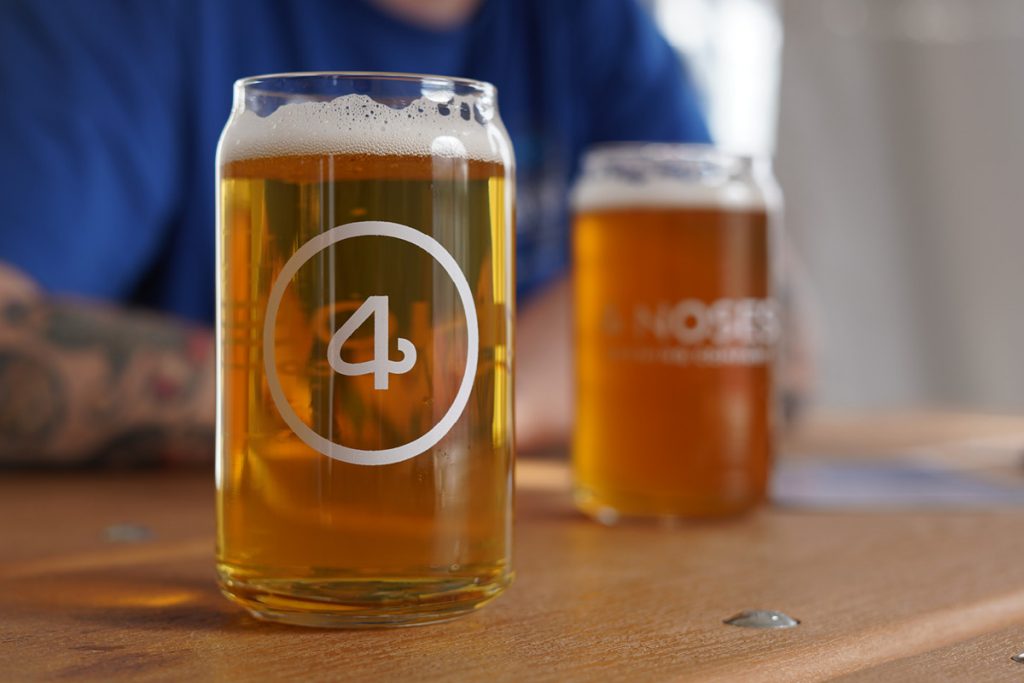 Despite making waves with the acquisition of Odd13 Brewing's taproom and all of its brands in Lafayette, CO, it's only going to get more interesting from here for Four NB Holdings, the parent company of Four Noses Brewing and Wild Provisions. Under Four Noses, the group had already built up an incredibly balanced stable of beers that excelled across style boundaries, which sets them up to compete as a regional player. However, in addition to adding Odd13, a well-respected brand in its own right to the mix, the holding group has also announced the upcoming opening of a Denver production facility and taproom. Expect that addition to position the three brands under their holding company to become a true regional player in the not-too-distant future.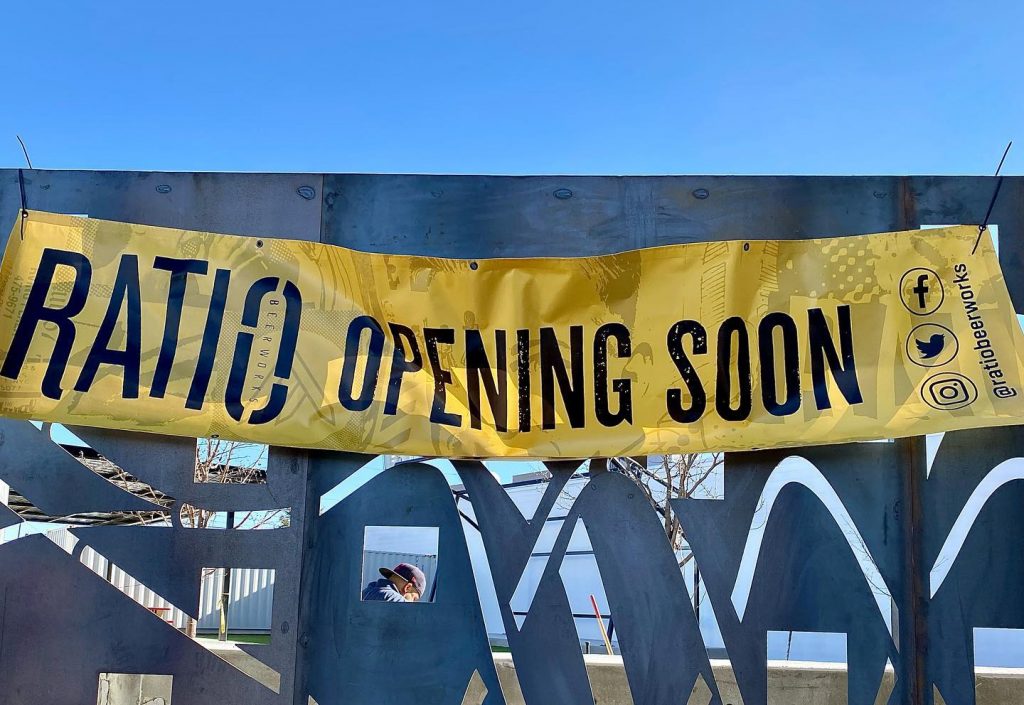 Denver's darling punk rock brewery has grown up quite a bit over the last two years. Aside from the obvious potential in opening up a second location in the former Declaration Brewing space, the more unsung storyline is the veritable all-star team they've assembled across the entire company. In addition to a wildly talented young brewing team, they've now added familiar veterans on the sales, marketing, and taproom side which aligns them for an explosive future. But it'd also be irresponsible to just gloss over the fact that they've added a significantly larger brew system, and after a full makeover to the new taproom space, Ratio's new location in Denver's Overland neighborhood will be aligned to grow their reach, and crank up the music to a wider fanbase. Read More About Ratio's New Overland Location.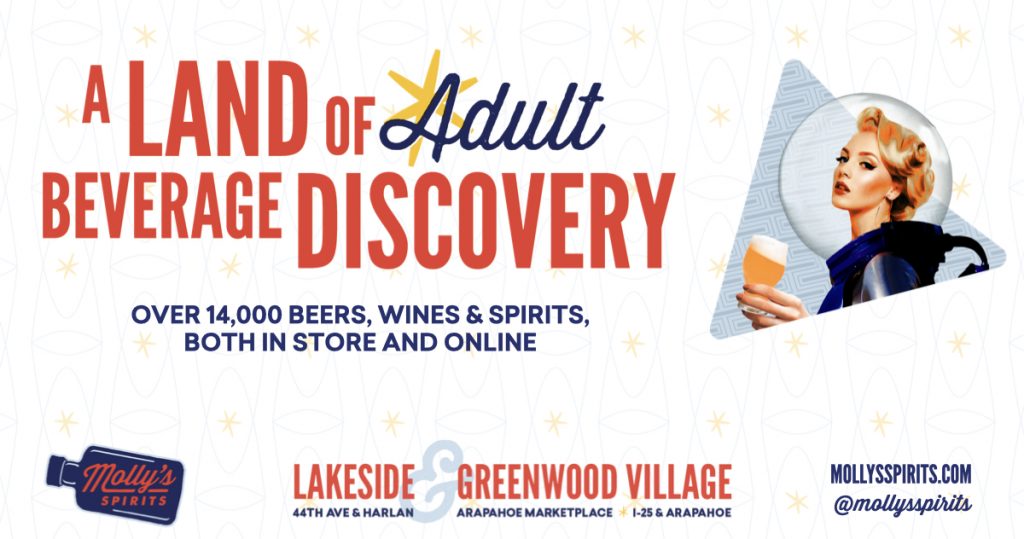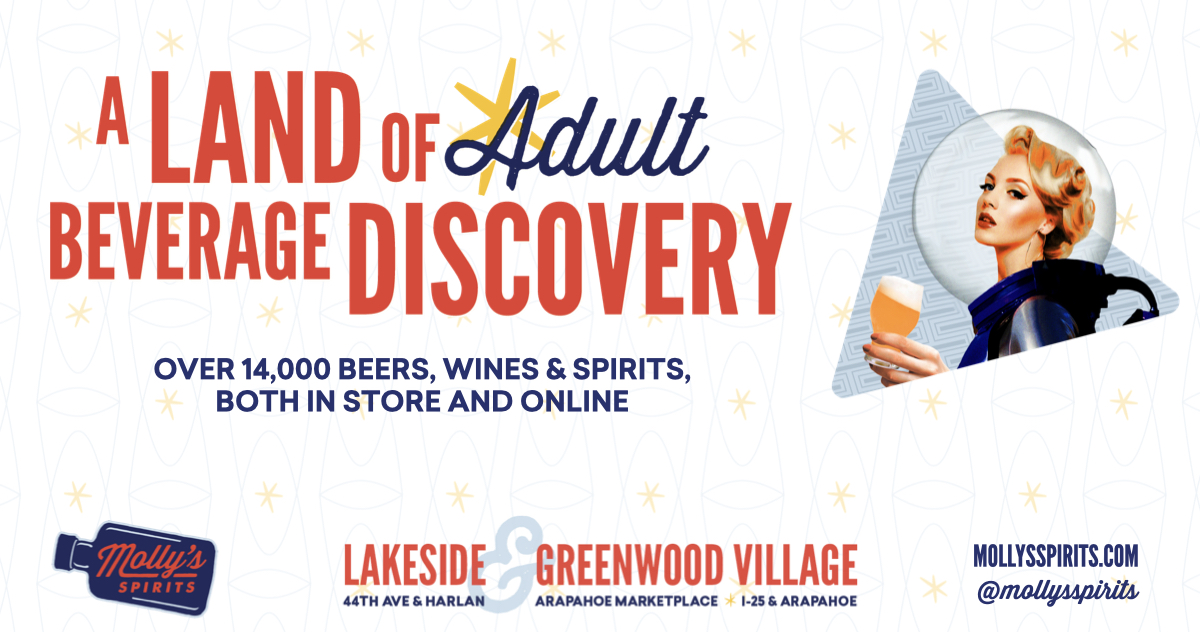 This Best in Beer roundup was made possible by our friends at Molly's Spirits. Explore a land of adult beverage discovery at Molly's Spirits, offering a curated selection of beers, wines, and spirits in Lakeside and Greenwood Village, Colorado. Shop over 14,000 products, including exclusive collabs and an extensive craft beer selection, in-store or online for curbside pickup or delivery. Learn more at Molly's Spirits.
---