One Comment
Colorado Brewery Openings for October, November & December 2017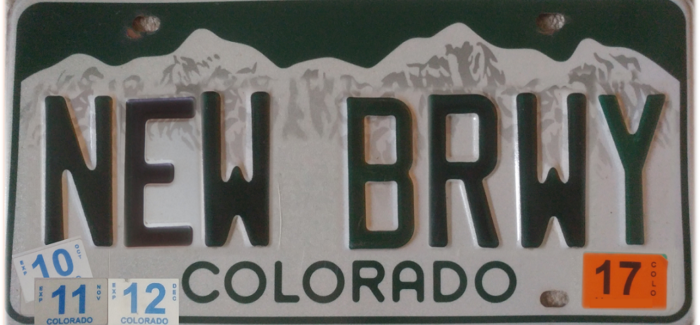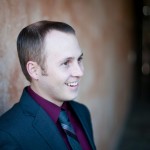 Autumn in Colorado might be the best showcase of why the Centennial State is so great. Oh, let me count the ways:
We still have the warm days to sport our flops like how one is supposed to.
We have the cold to days to sport our flops like how one is not advertised to do so.
The mountains getting their first pow-pow!
GABF
The Broncos are looking good. The Rockies made the playoffs for the first time since 2009. The Nuggets are prepping for a possible return to the playoffs. And the Avs are… aiming to improve, as we all are.
There's G-A-B-F!!!
Oktoberfest beers, a whole day (more like all-month) to dress-up, pumpkin beers, Christmas ales, and holidays (aka great times to share your favorite brews with friends and family).
GABF!!!!!!!!!!!!!!!!!!!
For October, November, and December, there will be 29 Colorado brewery openings. From Lake City to Greeley to Kremmling to Colorado Springs. No matter which way you travel throughout the state or hang in your own hood, there are new brews to try.
This list of new breweries comes from Colorado Brewery List, which is constructed by our AMAZING friend, the Colorado Beer Geek. Be sure to check out the Colorado Brewery List for information regarding all breweries in Colorado. Follow the Colorado Beer Geek on Facebook as he is constantly updating about new brewery progress and his adventures as he has been to every brewery in Colorado.
And now, check out all the breweries due to open over the next three months.
October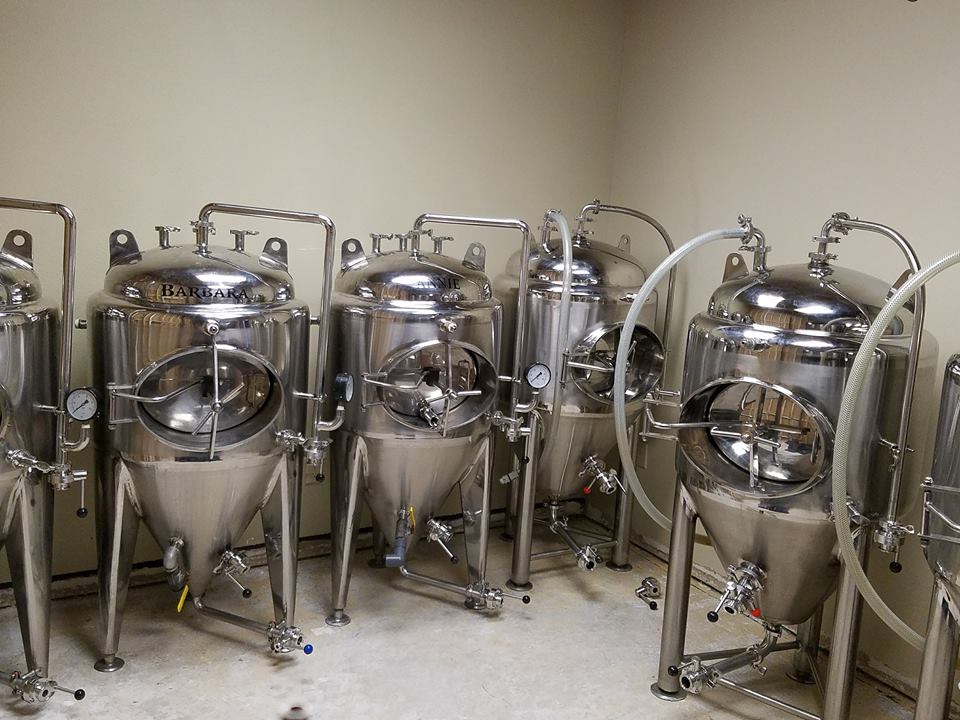 The town of Black Forest will see its first brewery! Black Forest is on the east side of I-25, instead of going west to the Air Force Academy. The owner of the brewery is retired Air Force colonel Donovan Routsis. Routsis said as of right now they are "working through regional building department and county health department."
Originally, Routsis's love for brewing started over 20 years ago. Read more about Routsis's background and the coming together of this special brewery in this wonderful profile article written by the Colorado Springs Gazette.
Check out Black Forest Brewing at 11590 Black Forest Road #50.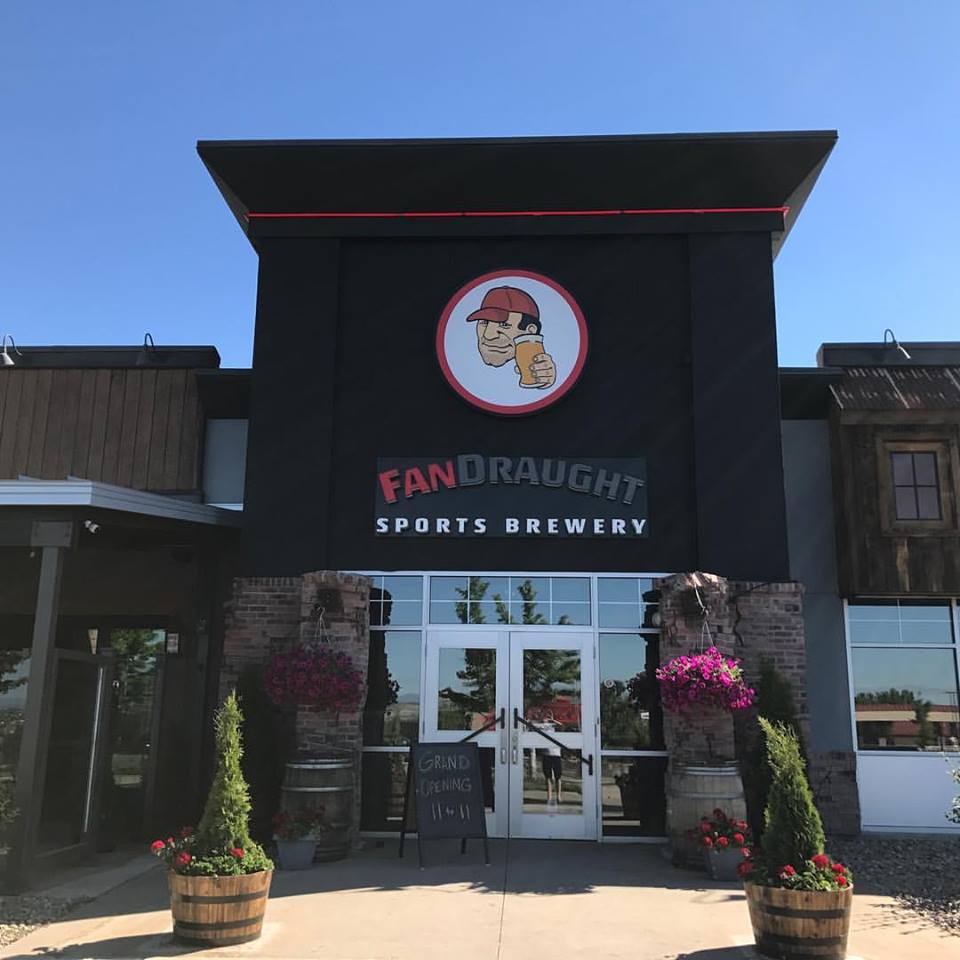 Already open, FanDraught boasts an awesome taproom with beers from Colorado independent breweries only and LOTS of televisions. It seems to be a great spot for fantasy football drafts. Additionally, every day they post a FanDraught Free Daily game on Facebook where you can win gift certificates to the brewpub. Perhaps most important to some, they even post ahead of time what games will be on each TV viewing grid football games.
Next, they hope by mid-October to be selling some of their own beers as they received their full brewpub license in September.
Joining Echo Brewing in Frederick is Mountain Cowboy Brewing Company at 302 5th Street. In their preparation for opening, they shared about brewing with fresh hops from Ella J Farms in Longmont.
Besides the brews, Mountain Cowboy also plans to be a coffee roaster.
With its established location in Lafayette, The Post Brewing Company will be opening a second location right near the Pearl Street Mall at 13th and the Morrison Alley.
Furthermore, Westword reports the brewery is taking over the space occupied by Shine Restaurant & Gathering Place, which has moved outside of the Downtown Boulder area.
According to this former RiNo brewery's website, their taproom should be opening soon. They moved out of their old space at 26th and Walnut during the summer.
Westword reported in July that the brewery moved into the Globeville neighborhood at 58th Avenue and Franklin Street. The move to its new facility allows for greater space to produce and being bottling/canning.
November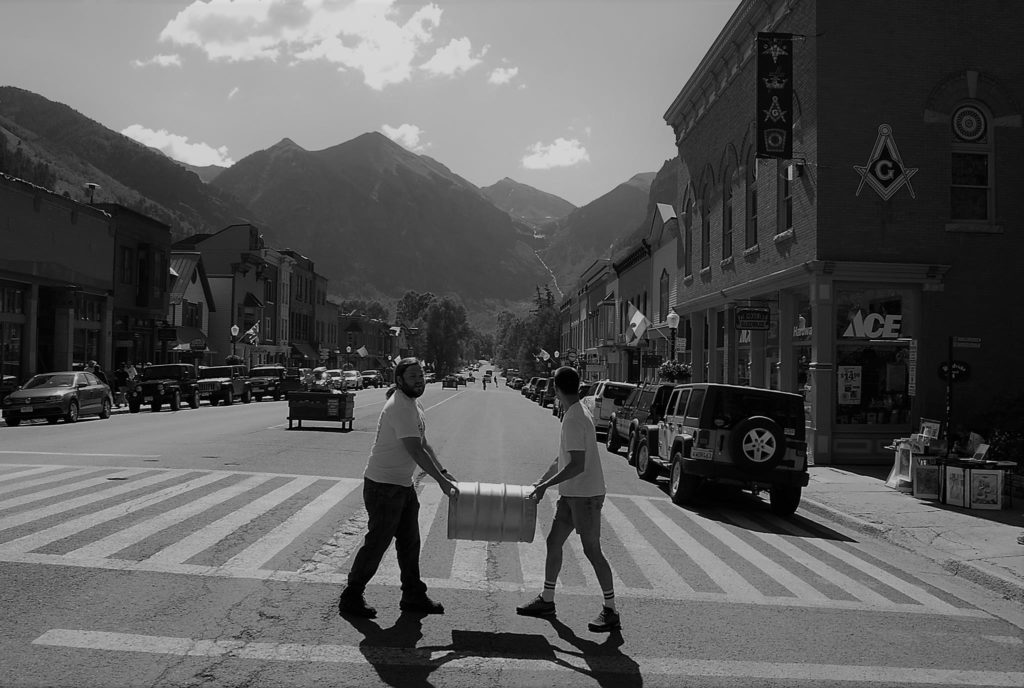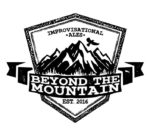 Beyond the Mountain Brewing Company sounds like it will always be a good time. The brewery shared with us that for their big opening, hopefully in mid-November, everyone can expect,
Live music, a food truck, and a special collaboration beer will be on tap with a local band. We hope to continue to make collaboration beers with local musicians since our brewery is a reflection on how great beer and good music go so well together. Our brewery will host weekly live music as well."
The brewery is located close to Avery Brewing Company, just northwest of Downtown Boulder just off the Diagonal Highway on Spine Road.
Patrons can expect 12 taps pouring at all times, however, "Five will be year round selections, the rest will be seasonal and one-offs," shares Beyond the Mountain Brewing Company. "We hope to continue to offer a wide selection of unique and interesting beers on tap that reflect the improvisational nature of the music we will be hosting on our stage in the taproom. Our slogan "Improvisational Ales" reflects the way we are inspired by improvisational music to make our beers. Our taproom will also feature a patio with direct views of the Front Range."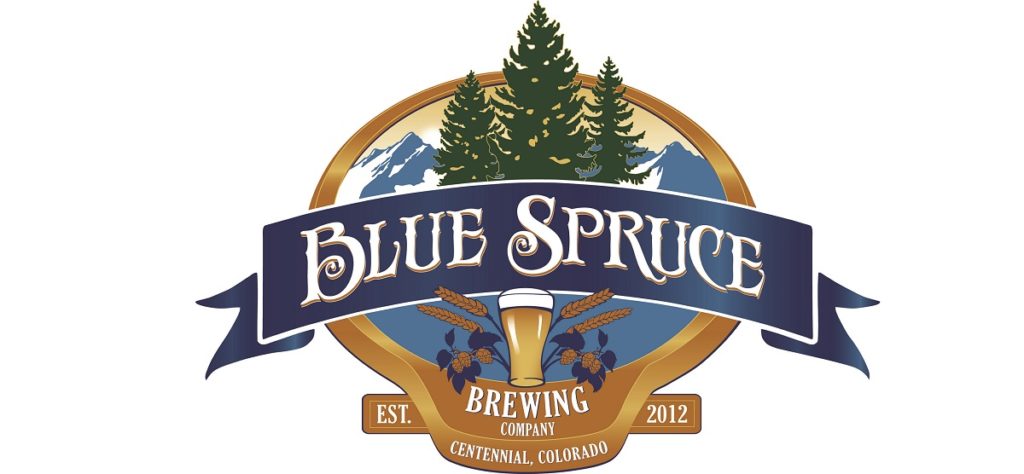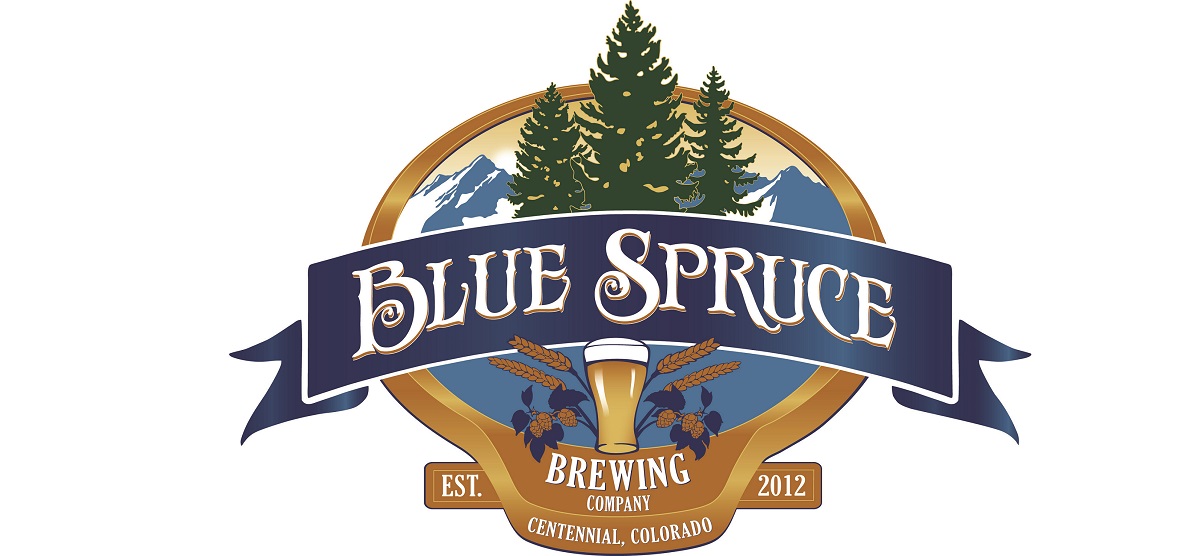 Hey Littleton! Centennial is sharing one of its favorites with you. Consider it a thank you for the similar expansion by Littleton brewery, Grist, to Centennial.
The new location will be at 10577 W. Centennial Road, just a 15 – 20 minute drive west on C-470 from the Centennial pub.
This is actually way more than a brewery launching. It is a homebrew store and brewery launching!
Owner Bill Campbell says that they "hope to have the ecommerce site open next week with the physical storefront opening the same time as the brewery."
When the taproom opens in November, Brewmented's beers will showcase that they all can be made with the ingredients in their store. They will offer about 130 different types of grains and "as many different hops that we can find," says Campbell.
Cambell continues, "Regarding beer styles, we're hoping to initially have 12 beers on tap (6 of ours and 6 guest taps) with an emphasis on small-batch beer production and a rotating beer selection. We'll always have a Pale Ale and Porter, for example, but hope to have a different example of that style each month or so. We want to emphasize what can be made with the ingredients in our store, and have fun by producing some experimental beers along the way."
Not to fret Crow Hop fans! Crow Hop Brewing is only moving to a bigger space at 214 E. Fourth Street, according to the Reporter-Herald. Similar to Zephyr Brewing Company's move, Crow Hop is change of location allows for greater production.
According to its website, this brewery's mission is to:
"Our mission is to produce unique, quality beers that are second to none. At DWB's production facility, we strive to be a destination for exquisite craft beer. Our goal in creating a treasured regional brewery is enhanced by being a sustainable, low-impact, and environmentally friendly company. We strive to use locally sourced goods whenever possible in order to minimize our carbon foot print and strengthen the local economy."
This disabled veteran owned brewery is in Colorado Springs at 660 Peterson Road, near World Golf & Sand Creek Golf Course.
Amongst the quaintness of Old Town Fort Collins will be Freedonia Brewing. They plan to produce German-style lagers brewed in "100 year-old all copper Jacob Carl Brewhouse following Germany's purity law for beer 'Reinheitsgebot.'"
If you are excited about these Colorado brewery openings and you are planning on going to Steamboat Springs for some skiing this winter, you can easily stop by this new brewery in Kremmling. The brewery is located on Central Avenue between 2nd and 3rd.
This mountain brewery is making its full move to Greeley according to the Greeley Tribune. Grand Lake Brewing already has a taproom in Greeley, and an additional location in Olde Town Arvada, but is moving all of its production so they can being canning their products.
Speaking of Greeley, 725 10th Street in downtown Greeley newest occupant will be Green Earth Brewing. They are repurposing a building and owner Scott Pell says, "We are hoping to get inspected and licensed by the TTB soon."
On 1st Street between Bluff and Silver streets is this southwest Colorado town's first brewery. Last month, they hosted a sneak preview.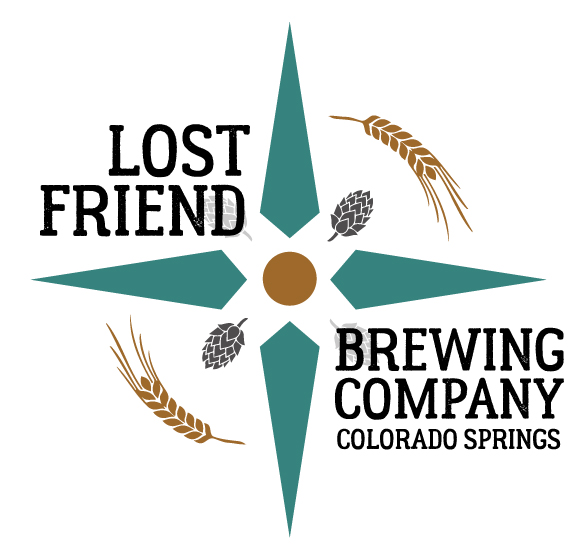 Run and pretty much being built by the owners, their friends and family. Check out their facebook page with pictures of their recent hard work.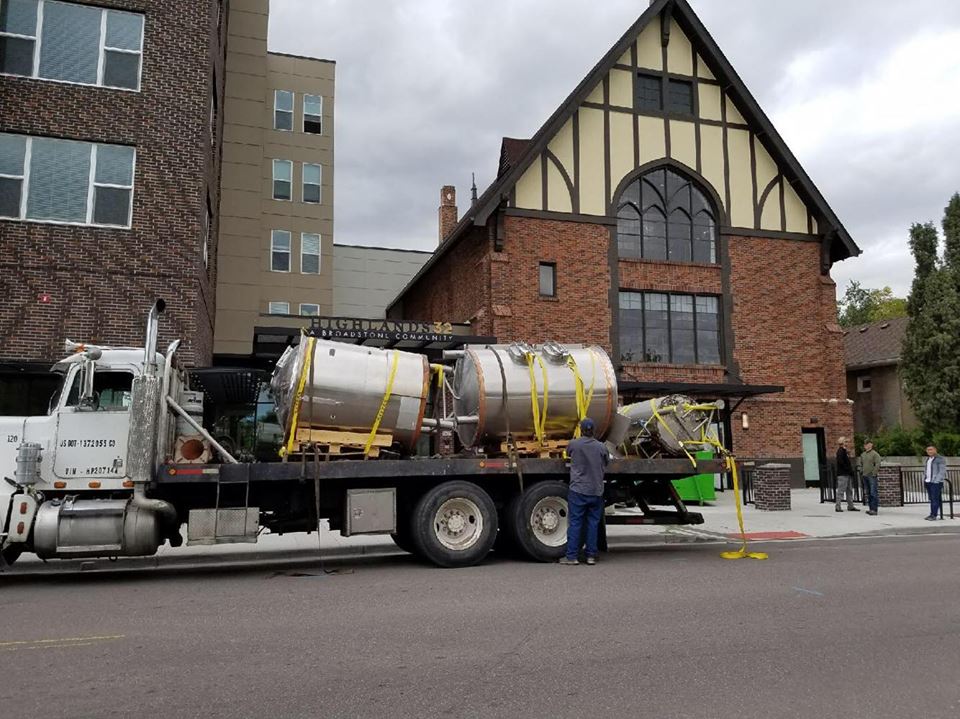 Oasis Brewing Company sets its headquarters  in the West Highlands neighborhood on Lowell between 32nd and 33rd avenues.
Owner Hawk Vanek tells PorchDrinking, "We will have our five flagship award winning Oasis beers: Scarab Red Ale, Oasis Pale Ale, Tut Brown Ale, Capstone ESB and Zoser Oatmeal Stout."
We can also expect season beers and a big opening day celebration as it gets closer.
December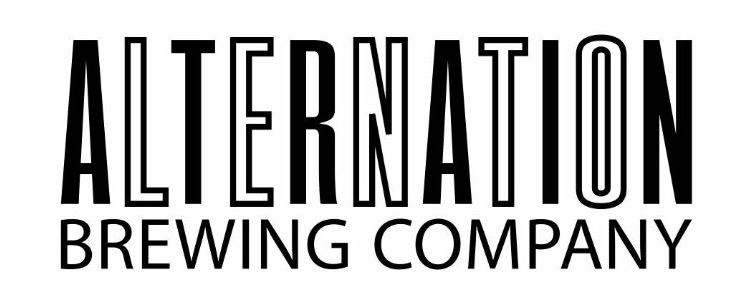 There's an exciting stretch on South Broadway in Denver that should make for a fun night of walking and tasting delicious craft beer. Alternation Brewing Company will be located at 1539 South Broadway in between Black Project Spontaneous & Wild Ales and Grandma's House.
Brendan, owner of Alternation Brewing Company, shares his vision, "Alternation Brewing Company will offer a wide-variety of ever-changing beer selections through our 'alternating' taps, with a focus on artisan/specialty ales."
Brendan and his co-owner Jenn brew all the beers in their three-barrel brewhouse. This type of system gives them the opportunity to continually test and try new beers. Brendan continues, "We won't say flagship beers are out of the question, but brewing the same thing over and over doesn't sound very fun! Consumers can expect everything from refreshing pilsners and dank IPAs to funky sours and oak-aged imperial stouts. Our goal is to provide beer lovers the opportunity to enjoy the diversity of the evolving beer industry in a cozy setting and recognize that beer does not always need to be classified under stringent BJCP styles."
Originally working at Crazy Mountain Brewing and commuting from Wildernest, A.J. Brinkerhoff is launching Summit County's newest brewery according to the Summit Daily.
Angry James Brewing Company plans to open at 421 Adams Avenue in Silverthorne.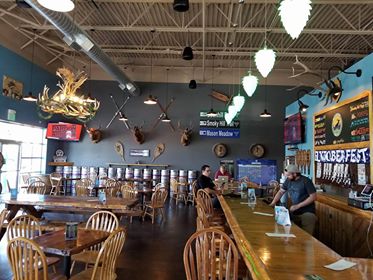 Jake Minturn and Doug Hyndman purchased Elk Mountain Brewing from Tom and Marcia Bell in March of this year. Since purchasing, they are still operating as Elk Mountain, but plan to unveil the Downhill Brewing Company brand in December.
Downhill Brewing Company tells us we can expect seven big screen TVs, the Sunday Ticket for football games, small pizza kitchen, ski themed tap room.
G5 is currently open as a restaurant for breakfast, lunch and dinner looking to add a three barrel brewery.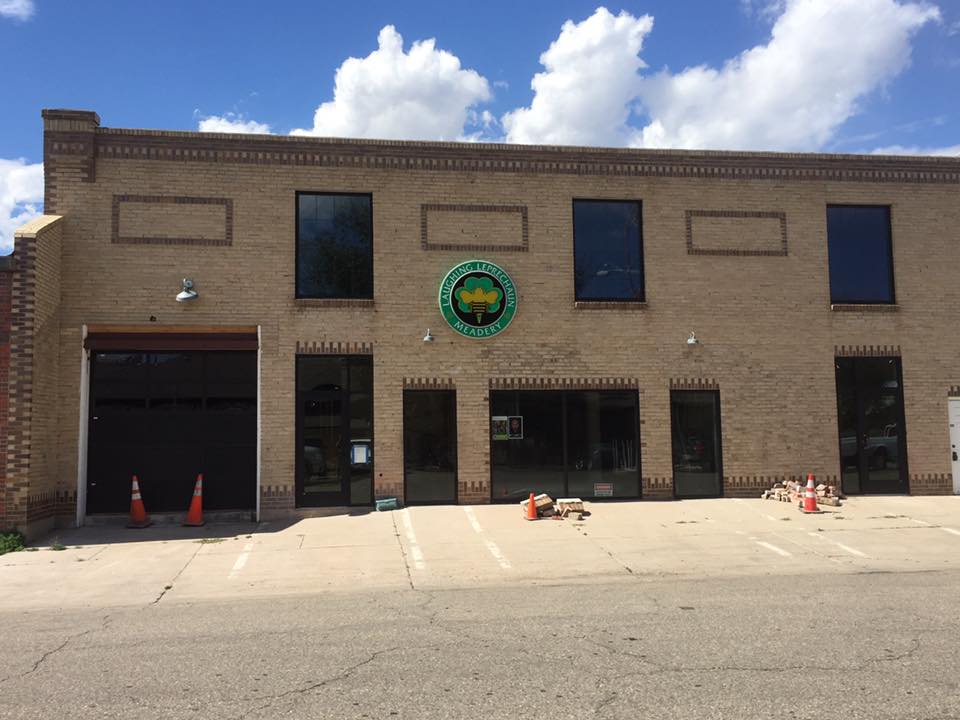 The Laughing Leprechaun Meadery is owned by Guy McConnell, who started crafting mead in 1992. He then learned how to run a beverage operation with his volunteering and employment at Grimm Brothers Brewhouse. When the meadery opens in March, McConnell plans to "start out with several carbonated session meads of various flavors – traditional varietal, melomel, metheglin, pyment, etc." Laughing Leprechaun will also have guest taps of craft beer and braggot.
Owner Joseph Terry was hit by a drunk driver on Halloween in 2014. "Since this time I've embraced public transportation and decided that a location along the newly developed light rail would be ideal for responsible drinking."
Thus, Pale Rail Ale Station, is conveniently located where the R-Line and A-Lines meet.
Additionally, Pale Rail Ale Station will use as much of the food offered from the animals and crops he farms. Terry says, "Everything from bread to ketchup will be made in house. Our dedication to quality ingredients and our easy access location will set us apart from other breweries."
For drinks, Pale Rail Ale Station intends to start quite small with a select set of core beers as well as starting a barrel-aging and souring programs.
Some of its beers will be:
Cocaomotion Chocolate Stout
Hoboweizen with watermelon rind and orange peel
Raisin Tram Saison
Ryed The Rails Red Ale with Rooibos,
Pump The Brakes American Brown Ale with pumpkin and honey,
Polar Expresso Winter Warmer with coffee
Railcar Ale, a citrus shandy aged in brandy barrels
This on-campus teaching brewery has been in the works for a bit, but got a huge boost of support from donors, including a big donation by Molson Coors.
Check out this PorchDrinking feature about the exciting teaching brewery and how it is being constructed.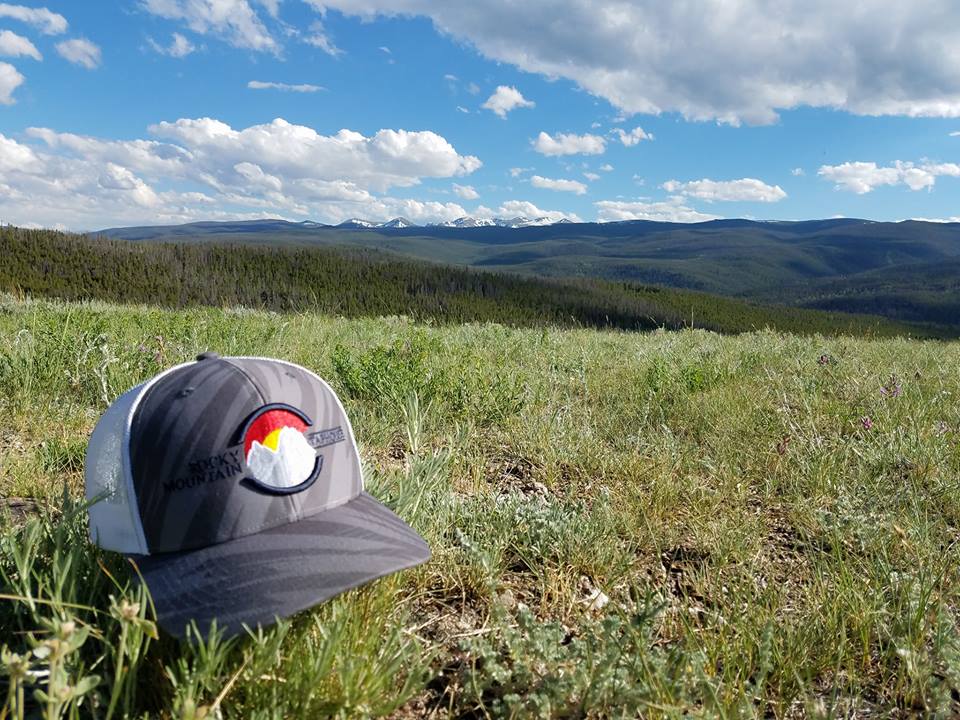 Three years ago, this four-barrel brewpub starts its story like many others, in a garage. Owner Rick Powers turned his garage into its own local pub, inviting friends and family over for drinks on holidays and special occasions. Soon enough, 80-90 people were attending each time and trying all of Powers's home brews.
Aftwerward, Powers and his wife traveled around the country talking with breweries and restaurants for advice. Since then, Rocky Mountain Taphouse received its federal brewery license and prepping its location to be in St. Michael's Town Square.
Rocky Mountain Taphouse is looking to more than just provide food and beverage to the area, it is looking to help make the Greeley community thrive.
"We are outreach and mission based," says owner Rick Powers. His family has a long history of public service. Powers adds, "Each of our beers are dedicated to someone or something. We also have a charity of the month we donate to. The brewery is a platform to do the outreach."
Surrounded by two long-time restaurants, Rocky Mountain Taphouse is doing its best to be a friendly neighbor. In fact, they are already planning on collaborations with both restaurants on specialty beers and working together to help the community. In addition, they hope to have concerts in the St. Michael's Town Square.
Beer fans will be excited as they plan to serve not only a selection of their own beers, but there will be guest taps as well. Powers plans to have domestics on tap as well. He says this can be a path for the nervous craft beer drinker to pick their favorite well-known beer and then use that as a guide to help them find and taste a comparable craft beer they can try.
In addition to the brews, seven wines and seven whiskeys, mostly from Colorado, will be available. For grub, Rocky Mountain Taphouse plans to serve flatbreads, pizzas, soups, salads, and sandwiches.
The brewery is also faith-based. Its core values are "Love GOD. Like beer. Live to serve."
Stem Ciders (Lafayette) – Additional Location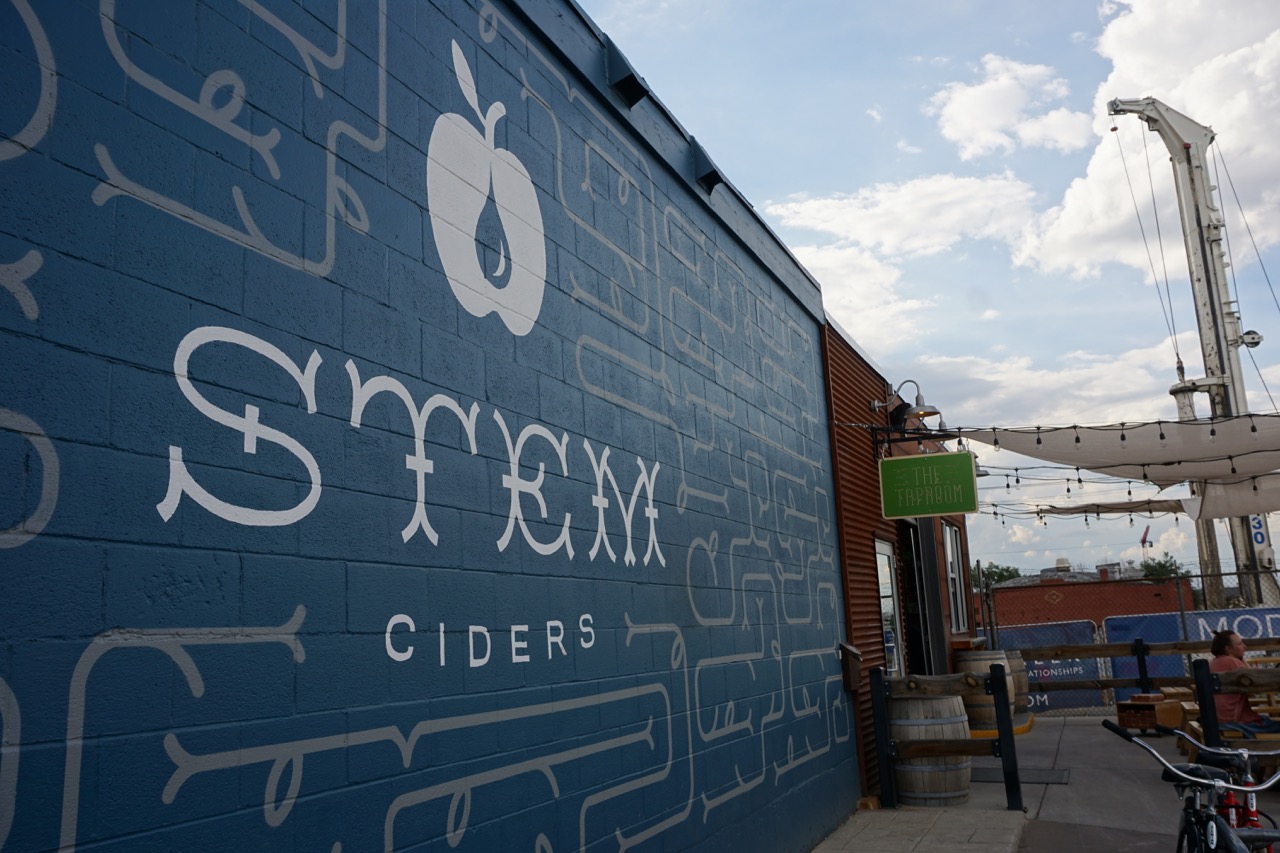 This RiNo cidery has BIG plans for its next project. According to BusinessDen, Stem Ciders began construction on a $7 million facility with a restaurant, taproom, production facility, and apple orchard.
In 2016, Stem Ciders produced 3,500 barrels. The new facility will allow them to produce 100,000 barrels per year.
Stem Ciders plants to keep their RiNo location open.
In May, PorchDrinking spoke with Stem Ciders on the PorchCast for Colorado Cider Week. Listen to the podcast here.
Westword reported in June about The Larimer Beer Company's plans to open a brewery. Owners Matthew Lindenmuth and Danielle Scotland  named the brewery after "General William Larimer, a Pennsylvania native who pioneered westward and founded the city of Denver, CO in 1858."
You might recognize Lindenmuth from his fame as a top-ranked professional skater, snowboarder and BMX biker who competed in the X Games and Dew Tour. Since those days, he has been brewing in Pennsylvania and collaborating with several Denver breweries.
Do you favor original styles? Owner Ken Smolic of Thistle Dew Brewing may have the beers for you. "There are so many breweries trying to make names for themselves by being unique in their productions that I feel the originals are being lost. Even though Brighton is one of the fastest growing areas in the state there are still a lot of locals that are still discovering the craft beer industry."
Thistle Dew stations its taproom and production at 227 Main Street.
Additionally, guest taps will be available. Smolic enjoys beers from all over Colorado. "One of my services is to bring Colorado breweries to the Brighton area eliminating their need to drive around the state to sample these breweries. My focus will be on the smaller and farther out breweries…Get the name out for the small guys and gals."
There you go! That is all 29 Colorado brewery openings due to happen through the rest of 2017. Check out the image below to see a list of all Colorado Brewery openings for the next three months.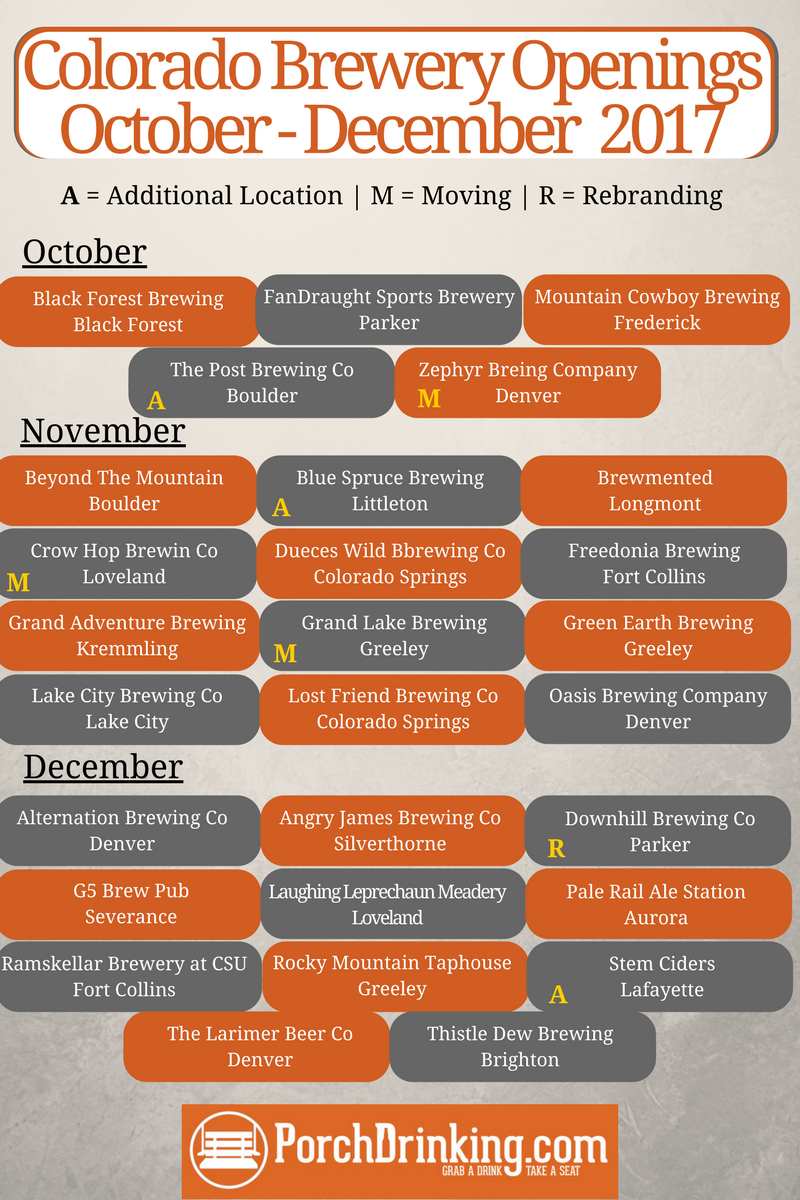 ---