July 23, 2014 | Chris Day 1
Last Thursday, the Denver Performing Arts Complex hosted Eat Denver's fifth annual Big Eat, a glorious gustatory celebration of Denver's independent restaurants. The event featured bites from dozens of the city's best restaurants along with samples of craft beer, wine, and spirits. Fellow Porchdrinker Chelsea Mitchell and I braved this sea of food and drink to bring you a recap of the night's festivities.
June 17, 2014 | Cory Pelc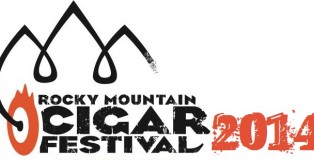 What: Rocky Mountain Cigar Festival
Where: Omni Interlocken Resort – Broomfield, Colorado
When: Saturday, August 23, 2014 – 12pm-7pm
The Rocky Mountain Cigar Festival is located in the heart of the Colorado Rocky Mountain Front Range. For the first time, the RMCF will be held at the world renowned Omni Interlocken Resort in Broomfield Colorado! The festival attracts consumers that are geared toward premium high-end product – including premium cigars, hand-crafted brews, unique wine and spirits, fine automobiles, excellent food and everything encompassing the finer things in life.