Posts ByKatie Kalk – PorchDrinking.com
November 15, 2018 | Katie Kalk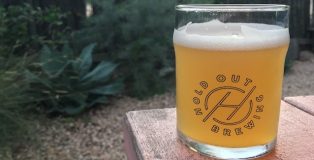 Avg. Reading Time:
2
min
Fall weekends in Austin, Texas can trick you into forgetting all about humid summer nights or surprise flash floods. Weather like that can convince someone that patio weather will never end, that you get an extra hour of sleep every night or that that the next beer might be the best beer — Hold Out Brewing is working to make at lease one of those dreams a reality.
An upcoming brewpub in central Austin, Hold Out is spearheaded by brewers Mark Stowe and Brent Sapstead. Brent is the former head brewer and production manager of Real Ale Brewing Company in Blanco, Texas. On Saturday, November 3, Hold Out Brewing threw a preview event hosted by their soon-to-be neighbors, Better Half Coffee and Cocktail Bar. Guests could sample four beers from Hold Out Brewing or purchase two different collaboration beers from Hold Out Brewing and Austin Beerworks.
October 26, 2018 | Katie Kalk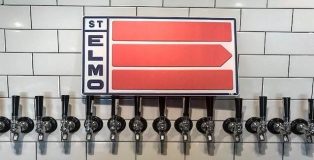 Avg. Reading Time:
3
min
I'm not sure what age I was when I started favoring breweries to bars. I distinctly remember frequenting the only brewery in my tiny college town more and more, while braving the sticky floors of the dive bars less and less. Not to say there isn't a time and a place for a great dive bar; however, if you're reading this it's more likely that you'd rather drink something exciting, fresh and flavorful than pay for a bottom-shelf vodka soda. What hasn't changed as I have gotten older is the desire to socialize over a drink.
Enter the neighborhood craft brewery. A far cry from the empty warehouses of my college days. Neighborhood breweries have become gathering places for the entire family, both two and four-legged, to come together to listen to music, play games and explore new styles of beer. However, occasionally these neighborhood breweries transcend beyond just a community hangout by producing extremely high-quality beers.